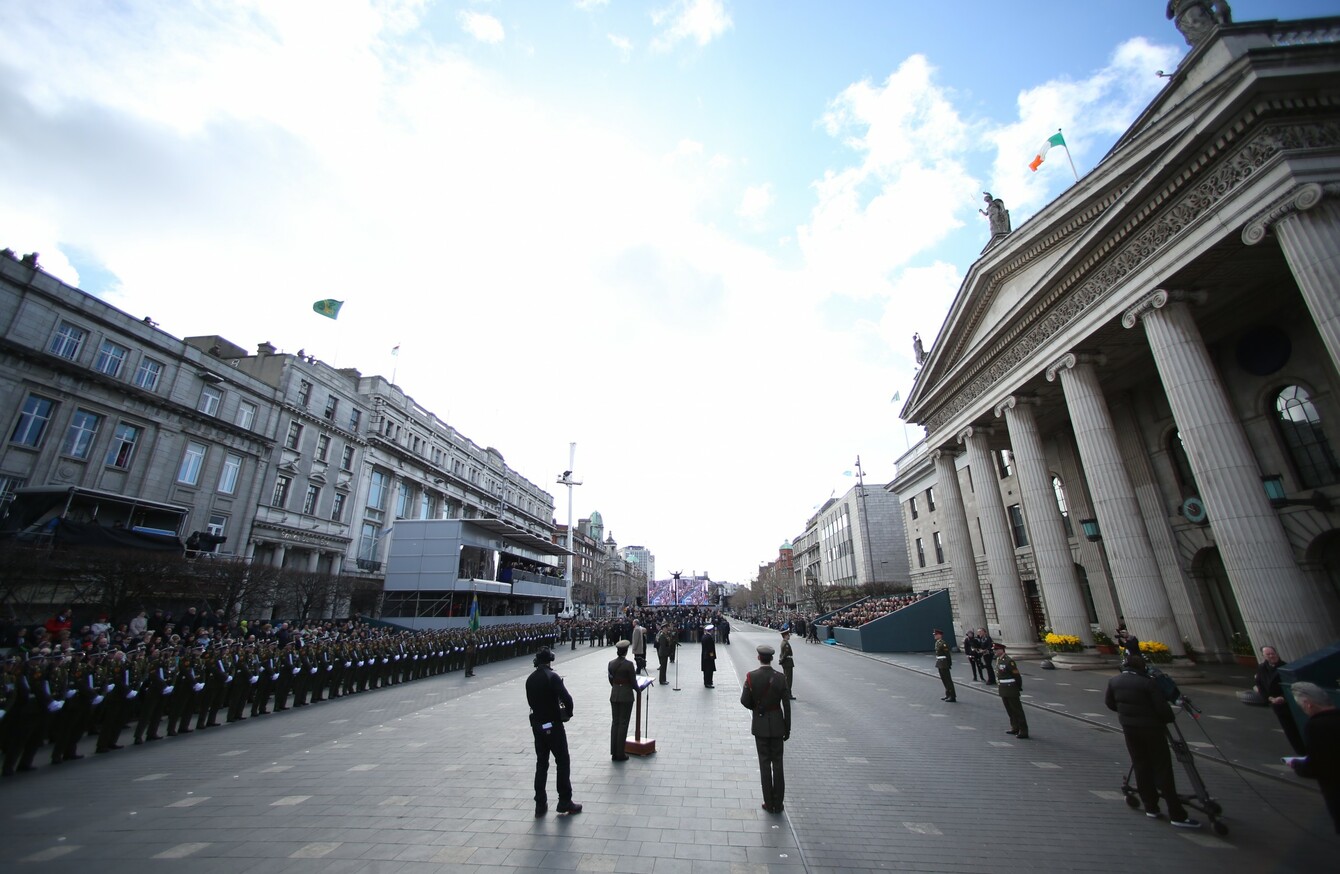 Image: RollingNews.ie
Image: RollingNews.ie
FROM RTÉ TO Defence Forces staff to the President – pretty much everyone who had a part to play in the weekend's 1916 commemorations is coming in for praise today, leading to pangs of regret among some we can't do something similar every year.
The sense of pride was palpable in Dublin on Sunday and Monday – and on social media last evening, as the Centenary concert was broadcast. Some remarked that the national celebrations came as a breath of fresh air and were a welcome departure from St Patrick's Day and its modern-day associations with drunkenness and twee stage-Irishness.
Of course, while this year's parade was far bigger, military ceremonies have been held on O'Connell Street since a decision was made to revive the commemoration in 2006.
But would you be in favour of a similar weekend-long celebration every year – with other events and concerts organised in tandem with the GPO ceremony?

Poll Results:
Let's keep it as a one-off. (11114)
No interest/opinion. (1026)