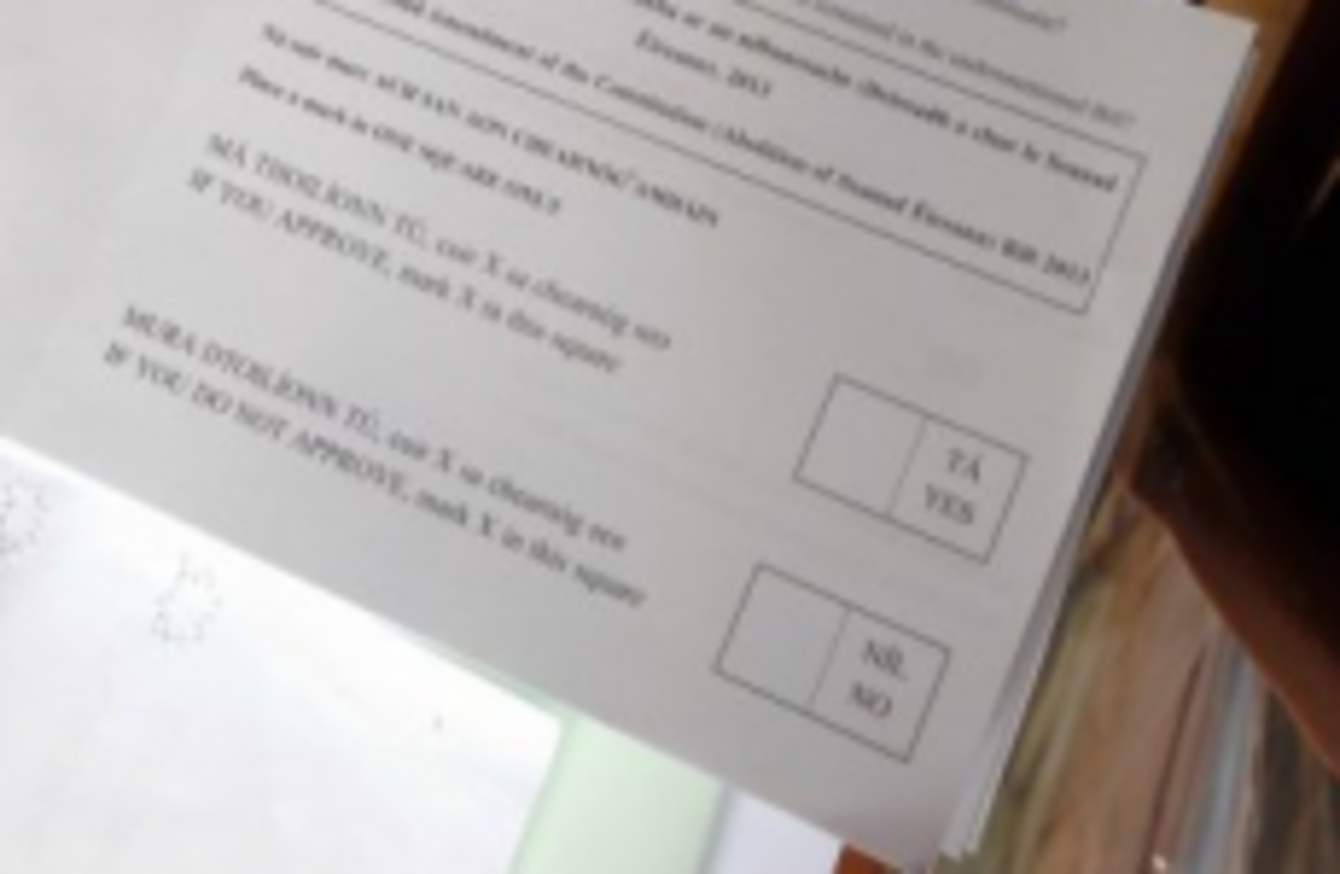 Image: Photocall Ireland
Image: Photocall Ireland
THERE HAVE BEEN widespread reports of confusion amongst voters over the wording and layout of the ballot papers for the Seanad and Court of Appeal referendums.
Fine Gael chairman Charlie Flanagan noted yesterday that the inclusion of Irish on the papers was not helpful for most parts of the country.
It's also a legal requirement that the wording of the actual amendment must appear on the ballot. Some voters said they were expecting a more direct question.
We want to know: Did you have any problems with the ballots on Friday?

Poll Results:
No, but I see how some people could have been confused. (3073)
A little, but I just took a few extra seconds to figure out how to proceed. (2614)
Not at all. They were perfectly clear. (2304)
Yes, they were very confusing. I had to ask for help. (500)