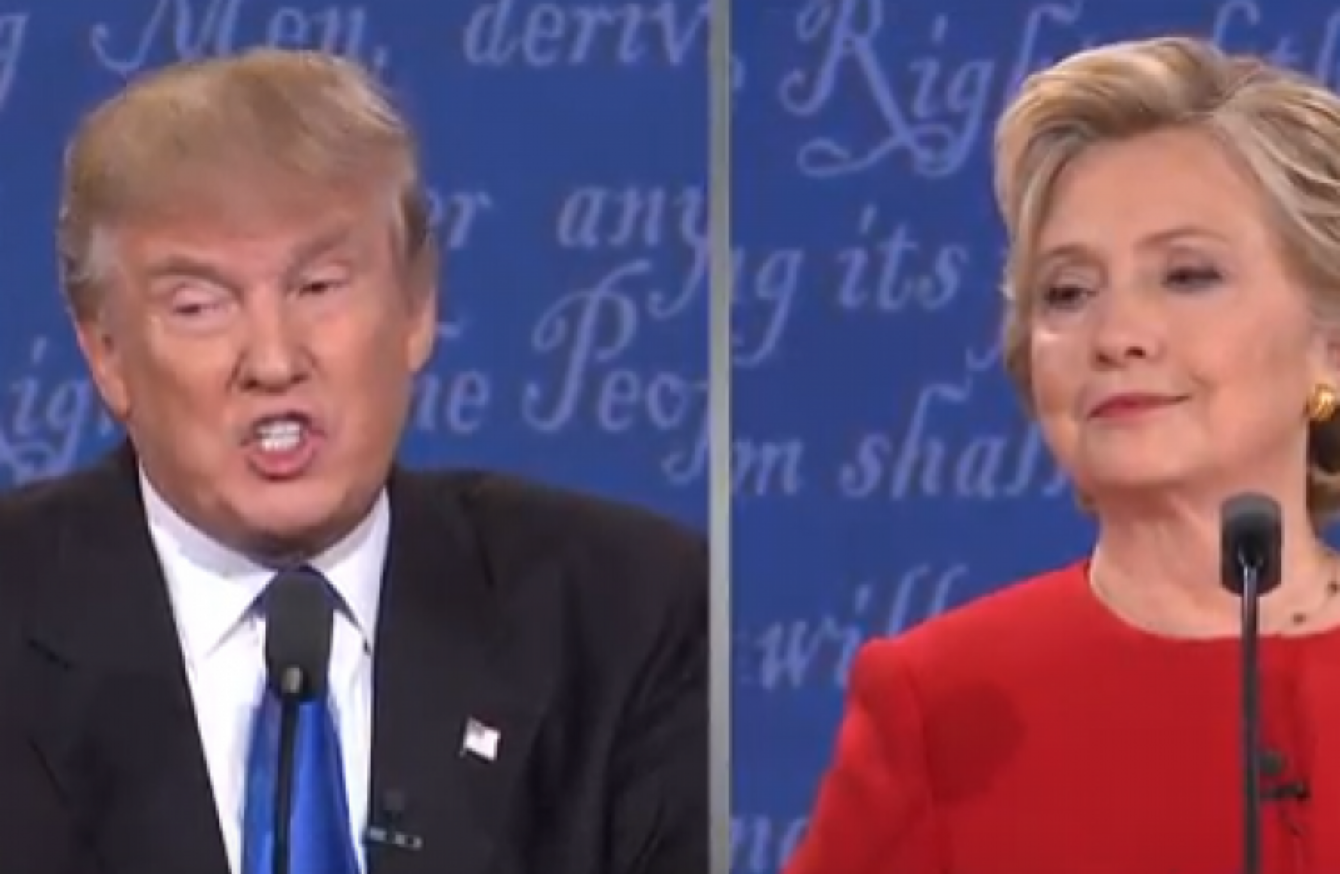 Image: Screengrab/PBS
Image: Screengrab/PBS
ONE DOWN, TWO to go.
Hillary Clinton, most commentators agree, won the first presidential debate of the current US general election campaign hands down. Can Donald Trump – after his nightmare few days – do enough to win back floating voters, in the second set-piece event?
The action tonight moves to St Louis, Missouri. It will be a town hall style affair, meaning some of the questions will be posed by members of the audience.
And while the first debate had only one moderator, tonight's has two: CNN's Anderson Cooper and Martha Raddatz of ABC. The action gets under way at 2am Irish time, finishing up around 90 minutes later.
This evening we're asking: Will you be staying up to watch?

Poll Results:
Yes, the whole thing (1191)
Yes, I'll watch for a bit (1160)
No interest/no opinion (852)