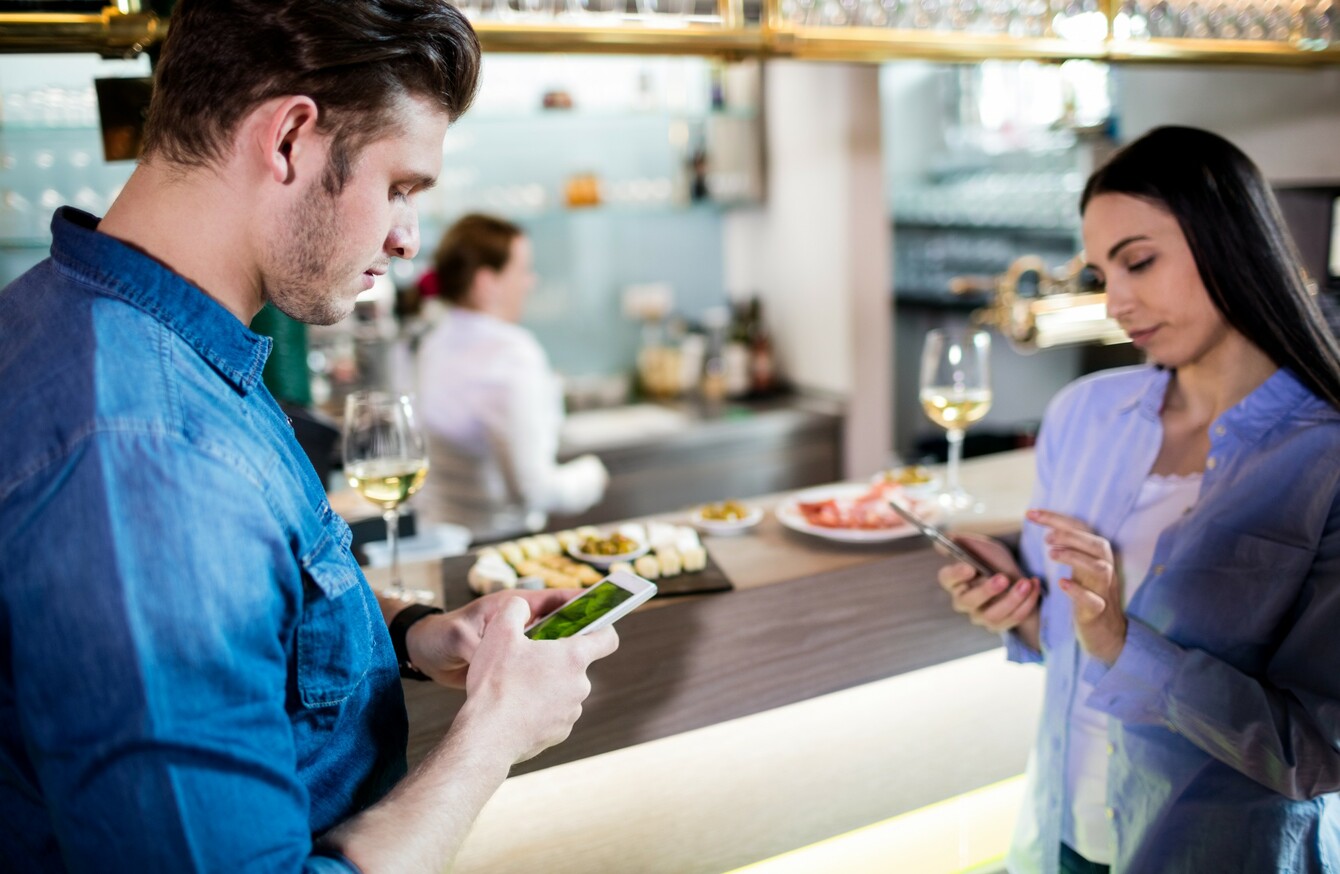 Image: Shutterstock/wavebreakmedia
Image: Shutterstock/wavebreakmedia
A NEW COCKTAIL bar in England has come up with an interesting way to get patrons talking to each other.
The Gin Tub in Brighton has installed a mobile phone signal blocker into its ceiling, making it impossible for people to make or receive phone calls and texts or access the internet.
News.com.au reports that that the bar's owner Steve Tyler said that mobile phones had "killed pubs".
"When you go out socially, you don't need social media," he said.
The bar has gotten some rave reviews from customers for the move.
But what do you think?
Today we're asking: Would you go to a bar that blocked your mobile phone signal?