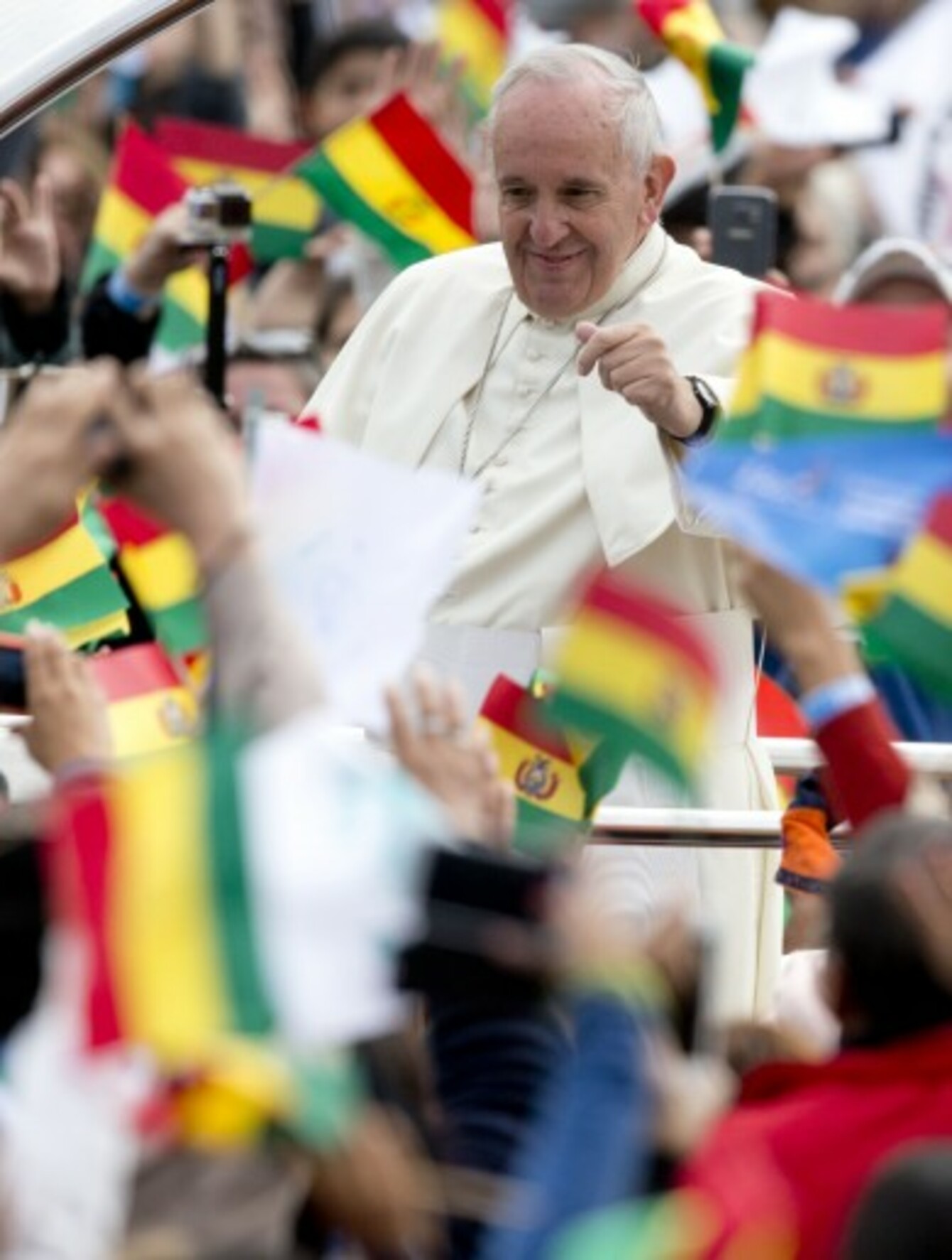 Image: Associated Press
Image: Associated Press
WITH HUNDREDS OF thousands of faithful waiting in the Christ the Redeemer square in Santa Cruz, Bolivia, Pope Francis got caught out earlier today.
He had just spent more than half an hour in the popemobile, waving to thousands of people lined up on the streets, and needed a place to change.
Francis was expected to celebrate Mass in the square imminently, but had to put on his vestments first.
Enter the restaurant known for Whoppers and fries.
The famously unpretentious pope used the fast food joint, which was closed for the morning for his visit, before walking to the nearby altar and beginning the Mass.
Alfredo Troche, manager of the Burger King, said the papal entourage approached the restaurant and "asked for help because this was an appropriate place and we had closed" to customers.
Minutes later, during his homily, Francis blasted consumerism. He said that by materialistic logic, everything becomes an object that can be consumed and negotiated.
The company wasted no time in letting the world know of the papal visit. Even before Mass had ended, the restaurant put a post on Facebook thanking the pope "for choosing the BK restaurant as your sacristy."
There are visits that don't just bring joy to your spirit, but also feed it.
Contains reporting by the Associated Press.