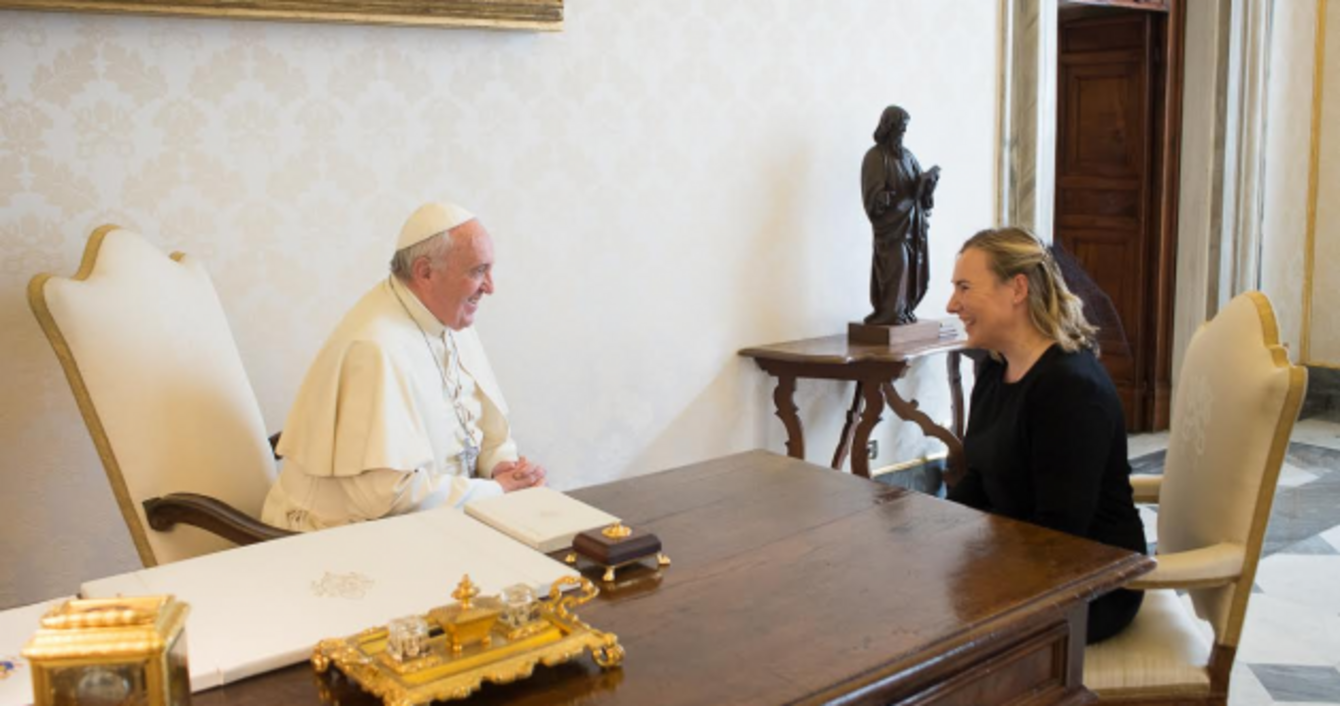 Image: Department of Foreign Affairs
Image: Department of Foreign Affairs
IRELAND'S NEW AMBASSADOR to the Vatican was accredited today, three years after the State closed its embassy.
Emma Madigan was received by Pope Francis today, the Vatican said in a statement.
She also met the Vatican's number two Pietro Parolin.
Madigan, who presented her credentials, invited the pontiff to visit Ireland, adding that while such an invitation would come from church authorities, the government would do everything "to make the visit a success," a Department of Foreign Affairs spokesperson said.
"Ambassador Madigan underlined that Ireland is a strong advocate for the freedom of religion or belief.
"The persecution of members of religious minorities, including Christians, in several parts of the world is a matter of serious concern to the Irish government," the spokesperson added.
The embassy shut in November 2011, ostensibly for economic reasons.
But the move was interpreted in Vatican diplomatic circles as a snub by Ireland.
Diplomatic relations degenerated in July 2011, when Taoiseach Enda Kenny accused the Vatican of trying to whitewash investigations into clerical child sex abuse.
He said the Cloyne Report "exposed the dysfunction, disconnection, elitism and narcissism" in the Vatican.
The Vatican denounced the actions of offending priests in Ireland, but denied having tried to interfere in the report.
The Government announced the reopening of the embassy back in January, as part of wide-scale re-organisation of diplomatic missions abroad.
The Taoiseach also invited the Pope to come to Ireland in a visit to Rome earlier this year.
© – AFP 2014 (Additional reporting, Daragh Brophy)