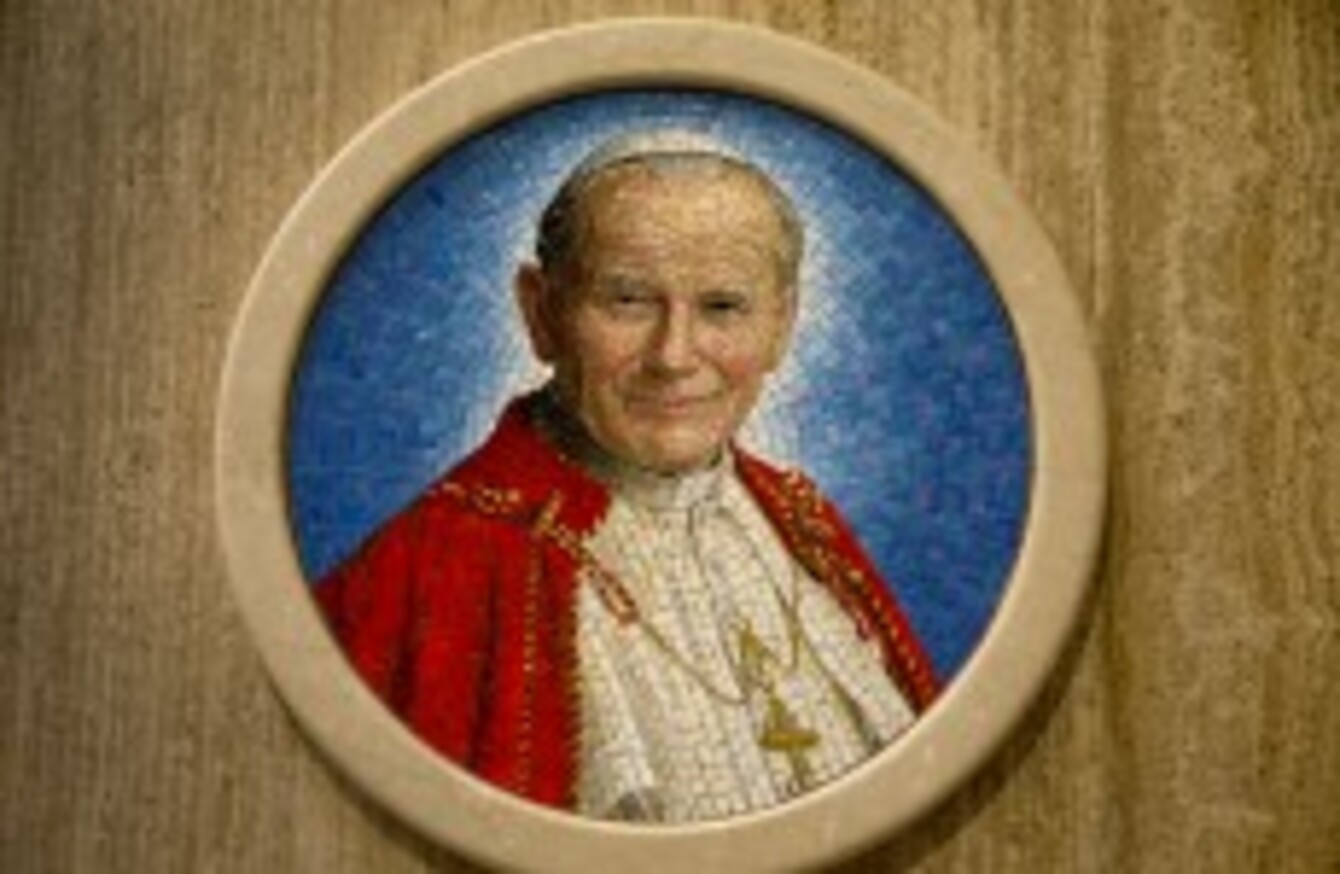 Image: Carolyn Kaster/PA Wire
Image: Carolyn Kaster/PA Wire
A VIAL CONTAINING Pope John Paul II's blood was installed this week in the Polish parliament's chapel for the veneration of devout Catholic lawmakers.
"This event is of a purely religious nature. We won't use it for political ends," said Kazimierz Jaworski, the right-wing senator who spearheaded the project.
Born Karol Wojtyla, the Polish pontiff began his papacy in 1978 and served until his death in 2005. Last year, he was made saint, to the joy of his large fanbase at home.
Jaworski told AFP that senators from both the majority and the opposition chipped in to buy a receptacle for the relic they received from Cardinal Stanislaw Dziwisz, the pope's former secretary and current archbishop of Krakow.
Catholic majority
Doctors at the Rome hospital where John Paul II died drew the blood shortly beforehand and gave it to Dziwisz, who has divided it for distribution to several sites.
The parliament chapel already features the armchair from which John Paul II delivered a parliamentary speech in 1999 attended by Polish lawmakers and senators.
Some 80% of the European Union member's 38 million people identify themselves as Roman Catholic, but church attendance is steadily dwindling.
The percentage of Poles regularly attending Sunday mass fell to 39% in 2013 from 57% during the communist era, when the Catholic Church bolstered by John Paul's papacy was an important refuge for the opposition.