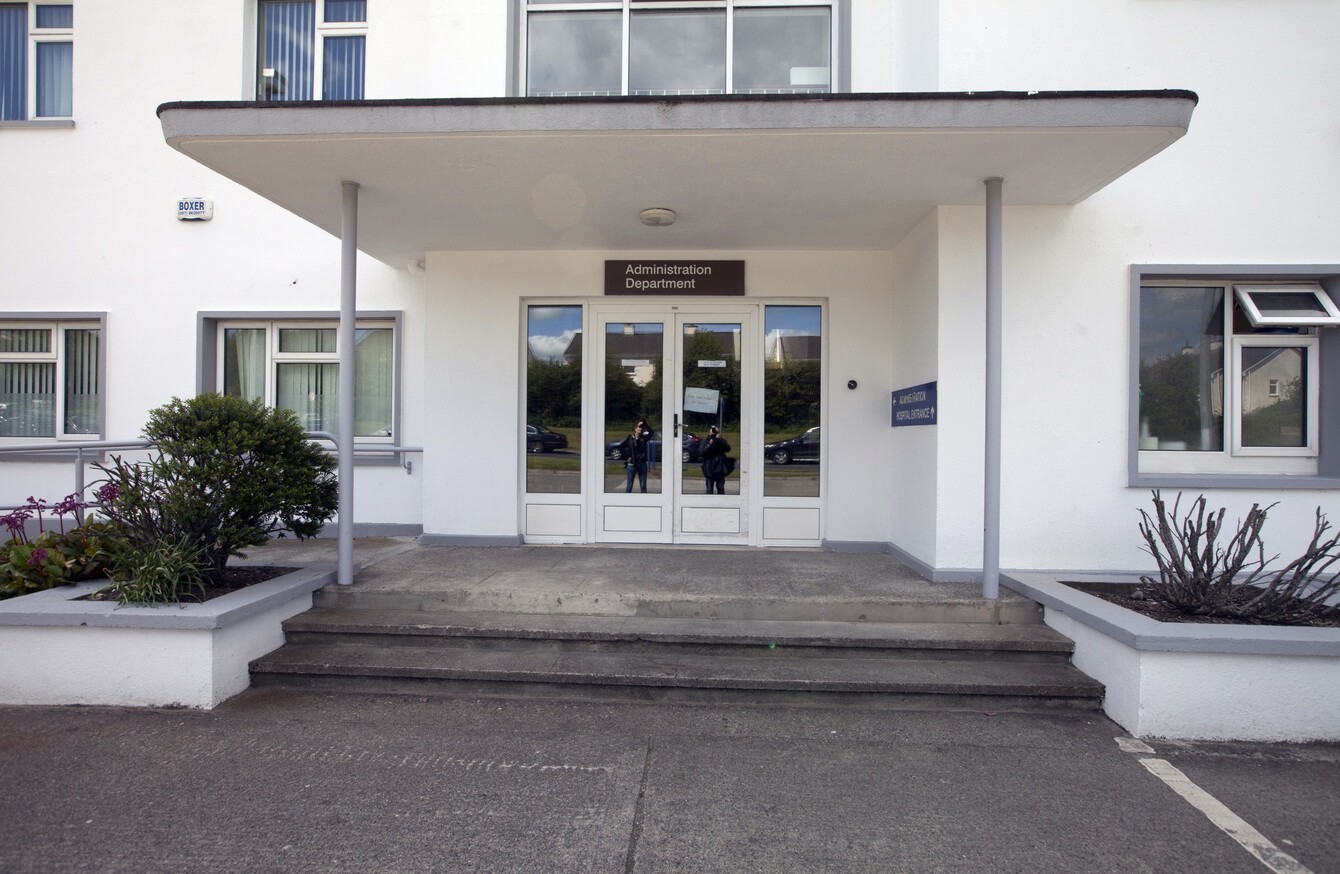 The administration department at the Midlands Regional Hospital, Portlaoise.
Image: Eamonn Farrell/Photocall Ireland
The administration department at the Midlands Regional Hospital, Portlaoise.
Image: Eamonn Farrell/Photocall Ireland
A REVIEW INTO patient safety at Portlaoise Hospital has found that "significant risks remain" at the hospital despite improvements being made in maternity care.
The review of the Midland Regional Hospital comes almost three years after a Prime Time investigation that looked at the deaths of eight babies in avoidable circumstances.
The review began in April and its 120 page report was published today by the Health Information and Quality Authority (Hiqa).
The report determined that the future of the hospital was "uncertain" and added that decisions taken on its future operation must consider the potential knock-on effects on other hospitals.
The review found that governance arrangements at the hospital's emergency department do not meet required standards.
The intensive care unit at the hospital was also found to be below adequate standards, a situation that was identified in a previous report published in 2015.
"In 2015, the Hiqa Portlaoise Investigation Team was not assured that critical care services were sustainable in Portlaoise Hospital, and this situation has remained unchanged," said Hiqa's director of regulation Mary Dunnion.
The report has also pointed to what it described as "an over-reliance on agency staff".
"The continuing lack of certainty around services at the hospital has led to difficulty in recruiting and keeping staff," the report says.
In noting some of the positive improvements made by the hospital, the review found that maternity services at the hospital are being provided "in a safer and more sustainable way".
It also noted an improvement in the staff to birth ratio, something which has been largely driven by a reduced number of births.
In responding to the report, the HSE acknowledges that "significant challenges remain" at the hospital. It has committed to appointing more consultants in emergency and general medicine.
Health Minister Simon Harris has praised the progress the hospital made in improving maternity services, adding that he has directed the hospital to tackle the risks identified in the report.
"I have asked the HSE to address these immediate risk issues as a priority and to ensure that the hospital is appropriately supported in its role by the other hospitals in the Hospital Group to serve the patients of the Midlands," he said.