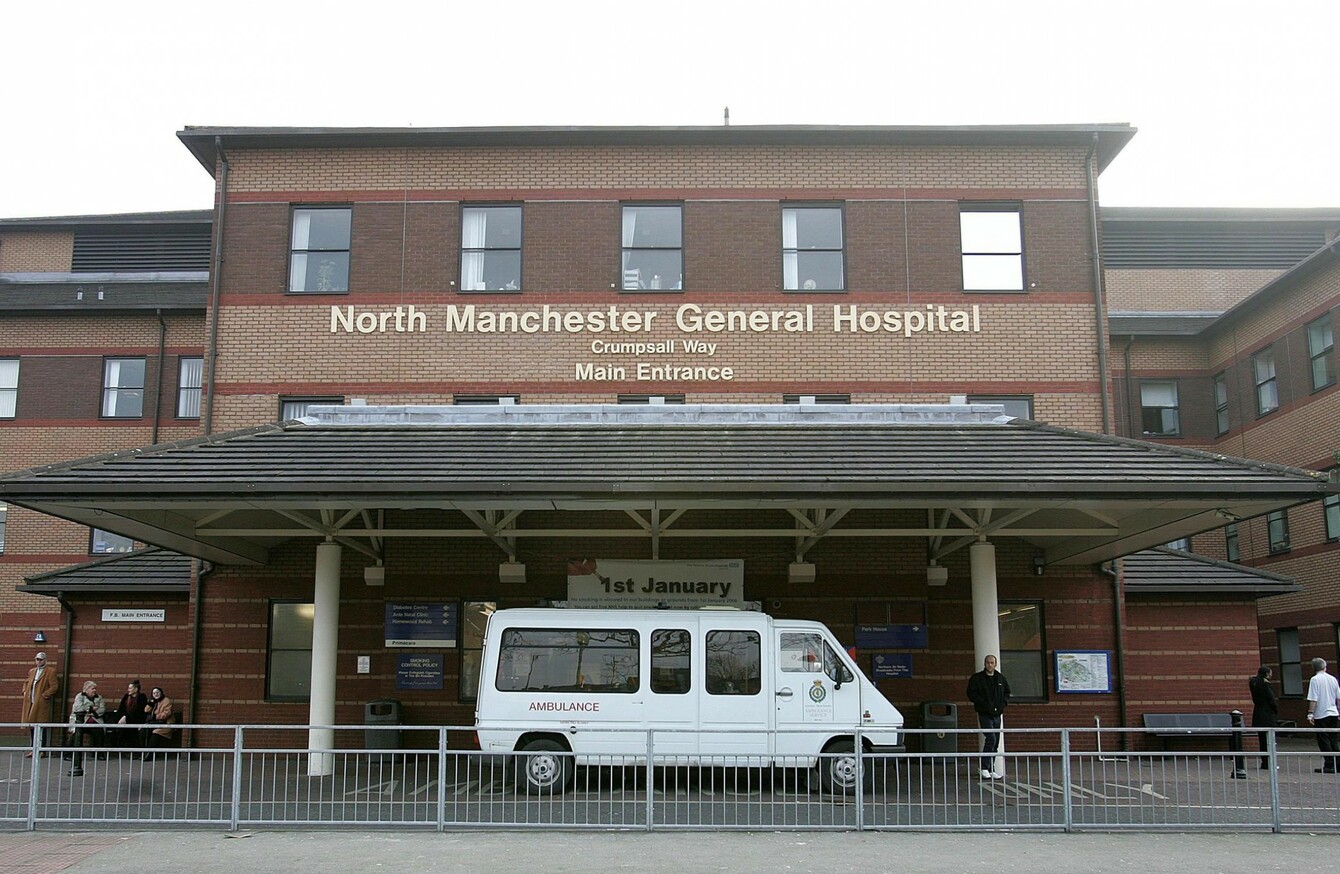 Image: PA Archive/PA Images
Image: PA Archive/PA Images
A PREMATURE BABY was left to die alone in a sluice room, an internal hospital report has found.
The incidents happened at two hospitals which fall under the remit of the Pennine Acute NHS Trust review panel in the Manchester area of England.
The report found that a baby was born just before the UK's 'age of viability' at 22 weeks and six days. Instead of being nursed for two hours before its death, the Manchester Evening News (MEN) reports that the infant was left in a Moses basket in a sluice room where it died.
A sluice room is where used disposables such as incontinence pads and bed pans are dealt with, and reusable products are cleaned and disinfected.
'Left in a sluice room'
According to the MEN, the report stated: "When the baby was born alive and went on to live for almost another two hours, the staff members involved in the care did not find a quiet place to sit with her to nurse her as she died, but instead placed her in a moses basket and left her in the sluice room to die alone."
Other incidents at the hospital included a baby dying because medics didn't identify the mother's rare blood type.
Another woman died of a "catastrophic haemorrhage" after her symptoms were put down to mental illness.
The incidents happened at the North Manchester General and Royal Oldham hospitals.