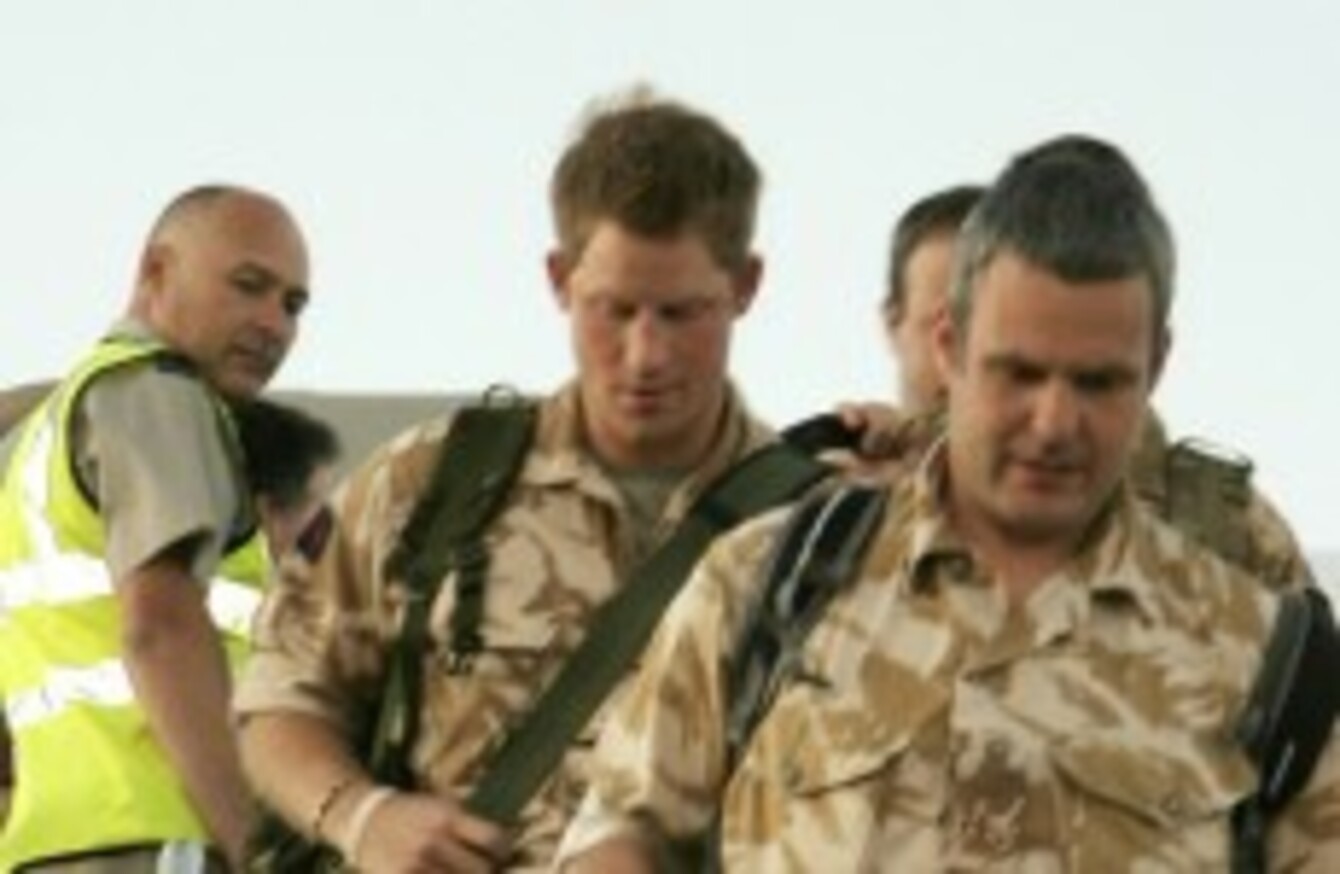 Image: LS3 Sarah Candito, US Department of Defense 2011
Image: LS3 Sarah Candito, US Department of Defense 2011
PRINCE HARRY – OR Captain Wales as he is known in the army – is to return to Afghanistan after completing training as an Apache Attack helicopter pilot.
Following 18 months of rigorous training in the US, Prince Harry was named the best co-pilot gunner by 20 fellow students at an honourary dinner last night.
The Apache training is known as one of the most difficult courses that a pilot can take within the army and the Prince's success has been hailed by Clarence House.
It also makes the 27-year-old's wish to return to the front line a more real prospect.
He is now capable of flying one of the most sophisticated attack helicopters in the world and, according to morning reports, will be expected to do so in Afghanistan soon.
The Daily Telegraph reports that the 27-year-old will join a unit which has the highest "kill rate" of any currently serving in Afghanistan.
The Apache AH Mk1 fleet is charged with providing deterrence, as well as close combat attack capabilities there.
Of the 67 aircraft strong fleet, a number are also deployed in Libya. The attack helicopter is designed to hunt and destroy armoured vehicles and can operate in all weathers, day and night, and can detect, classify and prioritise up to 256 potential targets in seconds through its fire control radar.
It carries a mix of weapons, including rockets, Hellfire missiles and a 30mm chain gun.
Before heading to the front line, Captain Wales will be assigned to the 662 squadron in the Apache force based at Wattisham and take part in exercises based in the UK. Once pre-deployment training is complete, he will be classed as "combat ready".
Last night, Clarence House tweeted about the honours, stating that the Prince of Wales is "very proud" of his son's achievement.
When he is eventually deployed to Afghanistan, it will mean that the royal family will have two active members of the Armed Forces out on operational service. His brother, the Duke of Cambridge, is currently serving as an RAF pilot in the Falklands region.
However, any tour of duty will be subject to review by senior generals and the Prime Minister, reports the Telegraph. Despite concerns, the Prince himself has always made it clear that he wants to return to military life on the front line.
Prince Harry's first – and only – tour in 2008 ended after a media embargo was inadvertently broken by an Australian magazine.