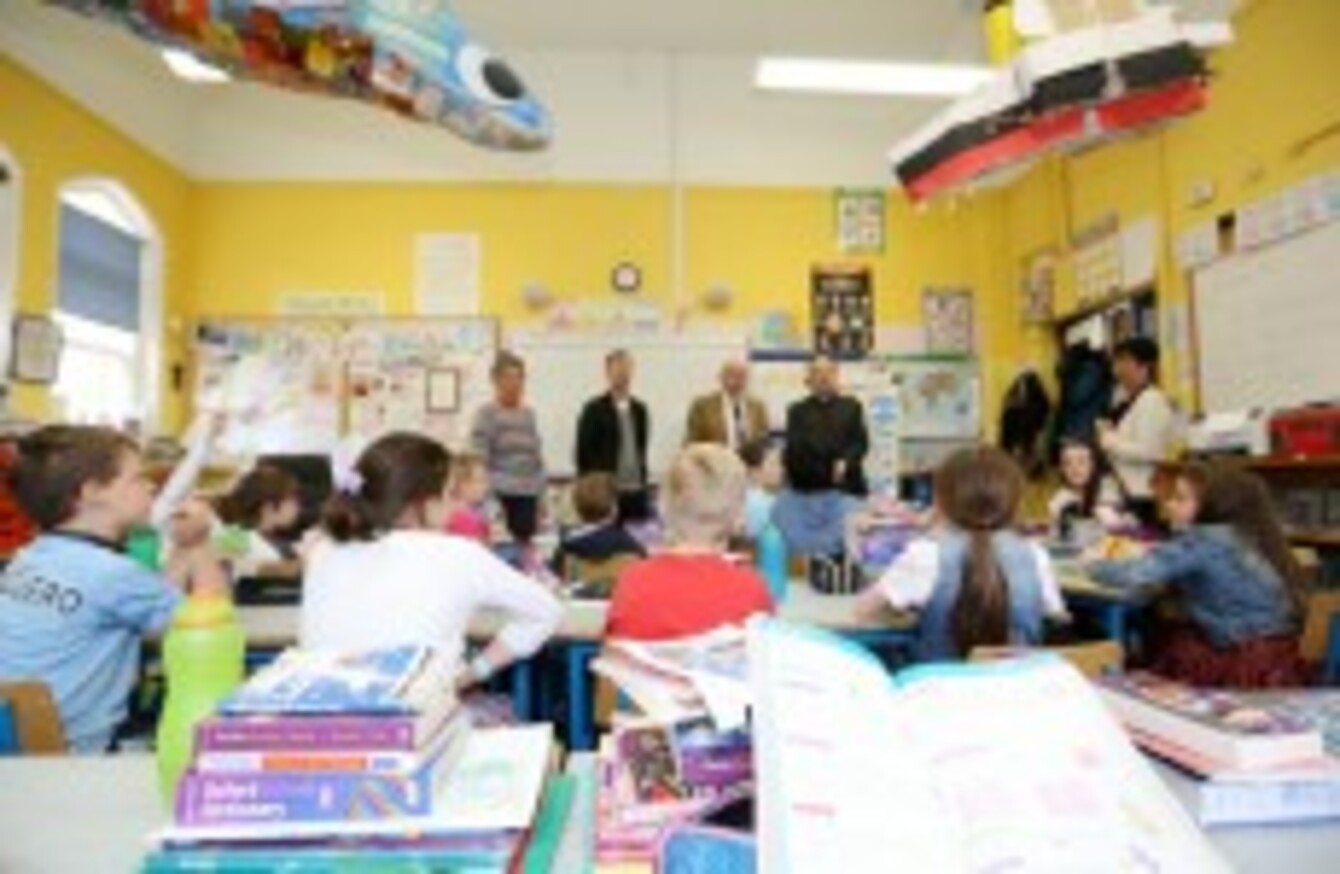 Image: Sam Boal/Photocall Ireland
Image: Sam Boal/Photocall Ireland
SCHOOL PRINCIPALS ARE calling on the Department of Education to audit teaching resources in light of new figures from the Department of Education.
The figures show that the number of children attending primary school has increased by 9,895 at primary level and 4,331 at post-primary.
Despite these massive rises, pupil teacher ratios at primary school have dropped slightly from 16.4 to 16.3, while they have remained constant at second level at 13.9.
Minister for Education and Skills, Ruairí Quinn  said that teacher numbers had risen to cope with the demand.
"There are a thousand more teachers employed in schools around the country this school year, than there was the year before. While there has been a moratorium on recruitment across other sectors in the public service, this has not applied to teaching and shows the commitment this Government has to educating our future generations."
There are now 1,351 primary schools with less than 100 pupils, with 600 of these having fewer than 50.
There are now 723 second-level schools, up two on last year. Half of these schools have more than 500 pupils, although there are some 15 second level schools with less than 100 pupils.
The total number of full-time students in education institutions funded by the Department of Education and Skills is now at its highest level yet, at more than 1 million.
The figures show a need for an audit of resources, Clive Byrne, the Director of the National Association of Principals and Deputy Principals (NAPD) said.
"Today's figures confirm our research from February which indicated that 10,000 extra students would be entering secondary level by 2020. We welcome the fact that the Minister for Education has moved to put in place the resources needed to meet this student population increase, through the building of new schools and the recruitment of an 1,000 additional teachers this year.
"However, it is equally vital that there is the correct match between the subjects most in demand and sufficient numbers of teachers qualified to teach these subjects."