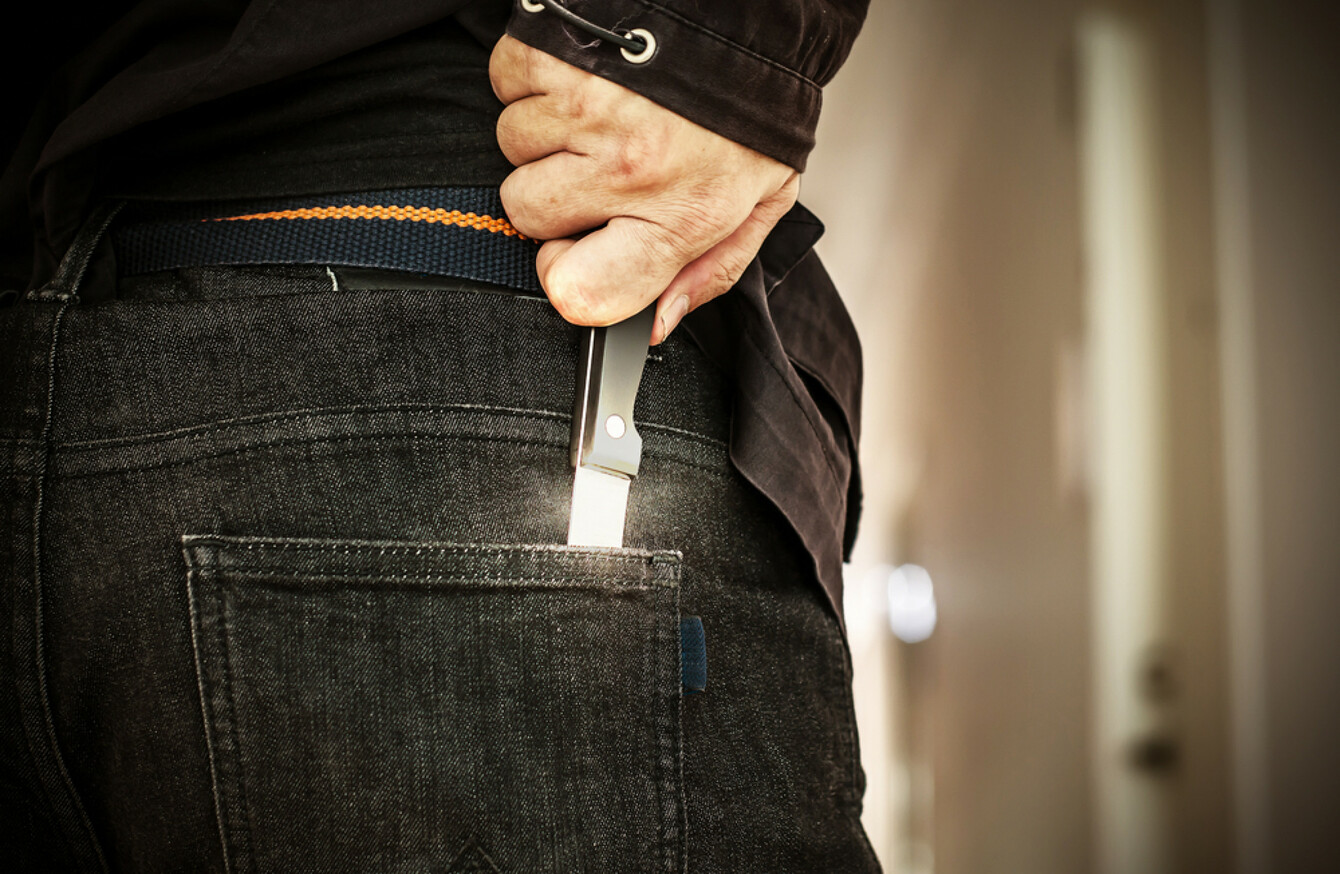 Image: Shutterstock/chingyunsong
Image: Shutterstock/chingyunsong
MORE THAN 3,500 makeshift daggers and other deadly weapons were seized by prison officers working in Irish jails during the past five years – an average of two every day.
Last year alone, 435 weapons were recovered from inmates serving time in the State's network of 14 prisons; new figures have revealed.
The most commonly seized weapons are makeshift daggers, which are typically fashioned from blades or sharpened objects attached to small handles made from toothbrushes or pens.
These are easily concealed and can potentially be used to cause catastrophic injuries to prison officers or other inmates.
Figures released under the Freedom of Information Act reveal that 3,687 weapons were seized in prisons between 2012 and 2016, averaging 14 per week over the five-year period.
However, the number of weapons seized has been significantly reduced in recent years as the Irish Prison Service (IPS) has taken steps to combat contraband entering the system.
In 2012, a total of 1,126 weapons were recovered throughout the prison network, but the number has fallen in each of the intervening years to a five-year low of 435 in 2016.
Last year, the largest quantity of deadly weapons was seized from inmates at Wheatfield Prison in Dublin, where 104 lethal items were discovered and confiscated.
Earlier this month, it was reported that a state-of-the-art drone had crash-landed on the roof of Wheatfield Prison after being used to smuggle contraband into the exercise yard from outside.
Blades
The next-highest haul of weapons was seized at Castlerea Prison in Co Roscommon, where 89 blades and other items were confiscated; followed by Limerick Prison, where 69 weapons were discovered.
No weapons were seized at the Dóchas Centre, where female offenders are jailed; or at Arbour Hill, which is a medium-security prison predominantly populated by inmates serving long-term sentences.
#Open journalism No news is bad news Support The Journal

Your contributions will help us continue to deliver the stories that are important to you

Support us now
In 2015, two unarmed prison officers were hospitalised following a violent attack by an inmate using an improvised weapon at Mountjoy Prison. The IPS subsequently launched a confidential hotline for prisoners and their families to report concerns about weapons and other contraband entering the prison system.
"Improvised weapons are the most commonly seized type of weapon," a spokesperson for the IPS has said.
"These are usually sharpened pieces of plastic or timber or blades, which have been attached to a small handle such as a toothbrush or pen.
"Since 2008, the Irish Prison Service has made extensive efforts to reduce the flow of contraband into prisons.
"A range of enhanced measures, including the establishment of a dedicated group of staff was introduced in May 2008 with the aim of reducing the supply of contraband into our prisons."
"The measures also included the introduction of security screening areas in all closed prisons, the introduction of the canine unit, increased searching of cells and their occupants, and the installation of nets over exercise yards," the spokesperson added.