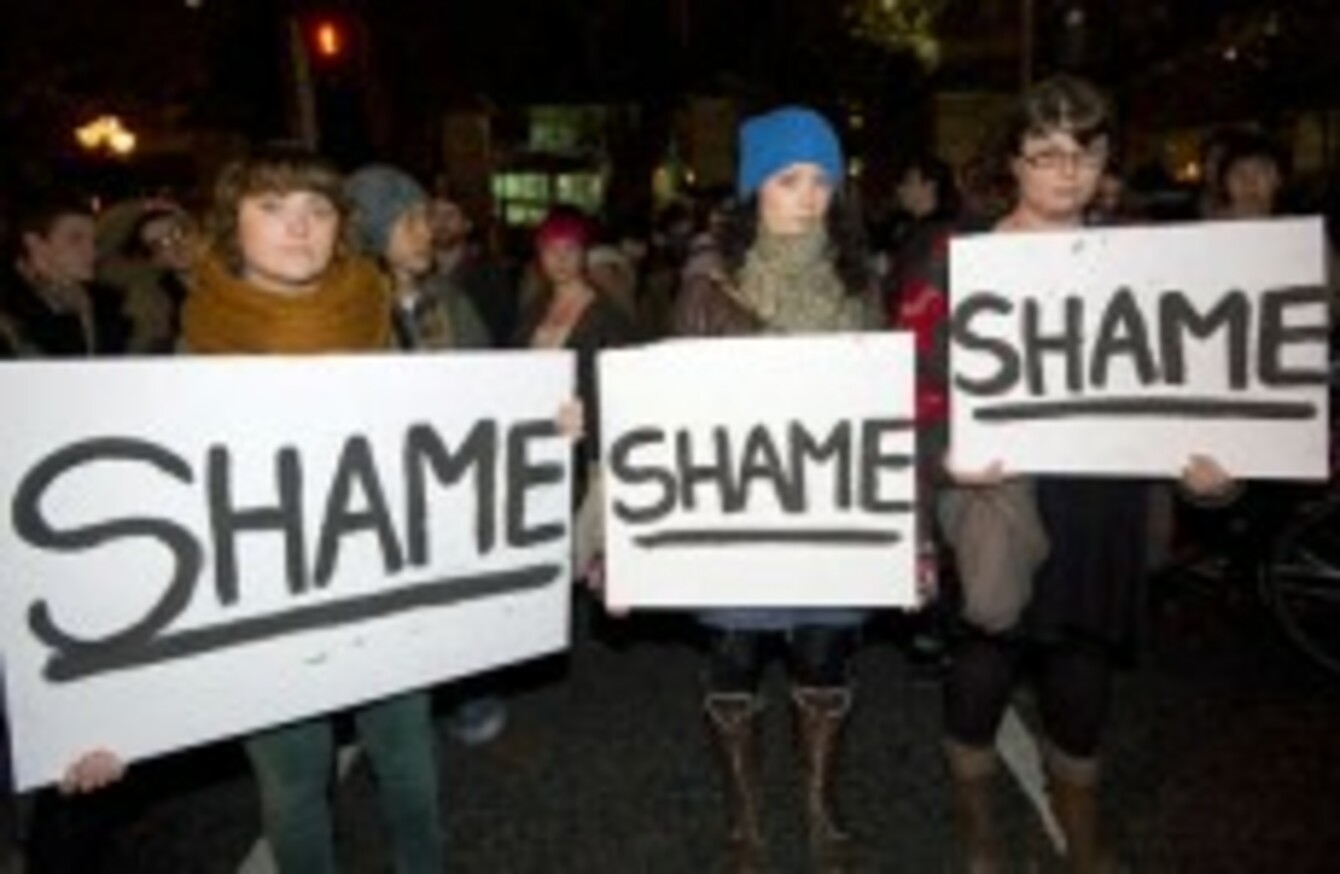 Protesters outside Leinster House following the death of Savita Halappanavar in 2012
Image: Laura Hutton/RollingNews.ie
Protesters outside Leinster House following the death of Savita Halappanavar in 2012
Image: Laura Hutton/RollingNews.ie
TAOISEACH ENDA KENNY's views on abortion are "seriously out of step" with those of the majority of voters, pro-choice activists have warned.
They were speaking after the Fine Gael leader told reporters that he will not commit to holding a referendum on the eighth amendment if the party returns to government, saying he does not favour abortion on demand.
Concluding Fine Gael's annual think-in in Limerick yesterday, Kenny said he has no intention of abolishing the constitutional amendment, which enshrines the equal right to life of the mother and the unborn, without considering what would replace it.
Ailbhe Smyth of the Coalition to Repeal the Eighth Amendment, which is holding its annual conference in Dublin today, said she was "deeply disappointed" by his comments.
"For over 30 years, the presence of the eighth amendment in the Irish Constitution has been a major obstacle to women achieving full equality in Ireland," she said.
Since the death of Savita Halappanavar and the introduction of the Protection of Life During Pregnancy Act, opinion poll after opinion poll has shown a groundswell of support for repeal.
"Women – 50% of the electorate – deserve better from our political leaders," she said.
Pro-life campaigners, meanwhile, have been reluctant to welcome Kenny's remarks.
"While we acknowledge the fact that [he] is not giving a commitment to dismantle the  eighth amendment, he cannot downplay the significance of the law he introduced on abortion in 2013," Cora Sherlock of the Pro Life Campaign said.
She added that support for the amendment's retention "will become more evident" once members of the public "get an opportunity to hear about the positive role that [it] has played in protecting human life".
Speaking to reporters this morning, Sinn Féin deputy leader Mary Lou McDonald also weighed in on Kenny's comments.
"I would have thought at this stage that there was a universal acceptance that there is a difficulty with the eighth amendment," she said.
I think for the taoiseach to kick the can down the road… is not helpful and it's not realistic.
Kenny's views differ from those of his coalition colleagues in the Labour Party, which has pledged to hold a referendum on repealing the amendment if re-elected.
Additional reporting by Hugh O'Connell