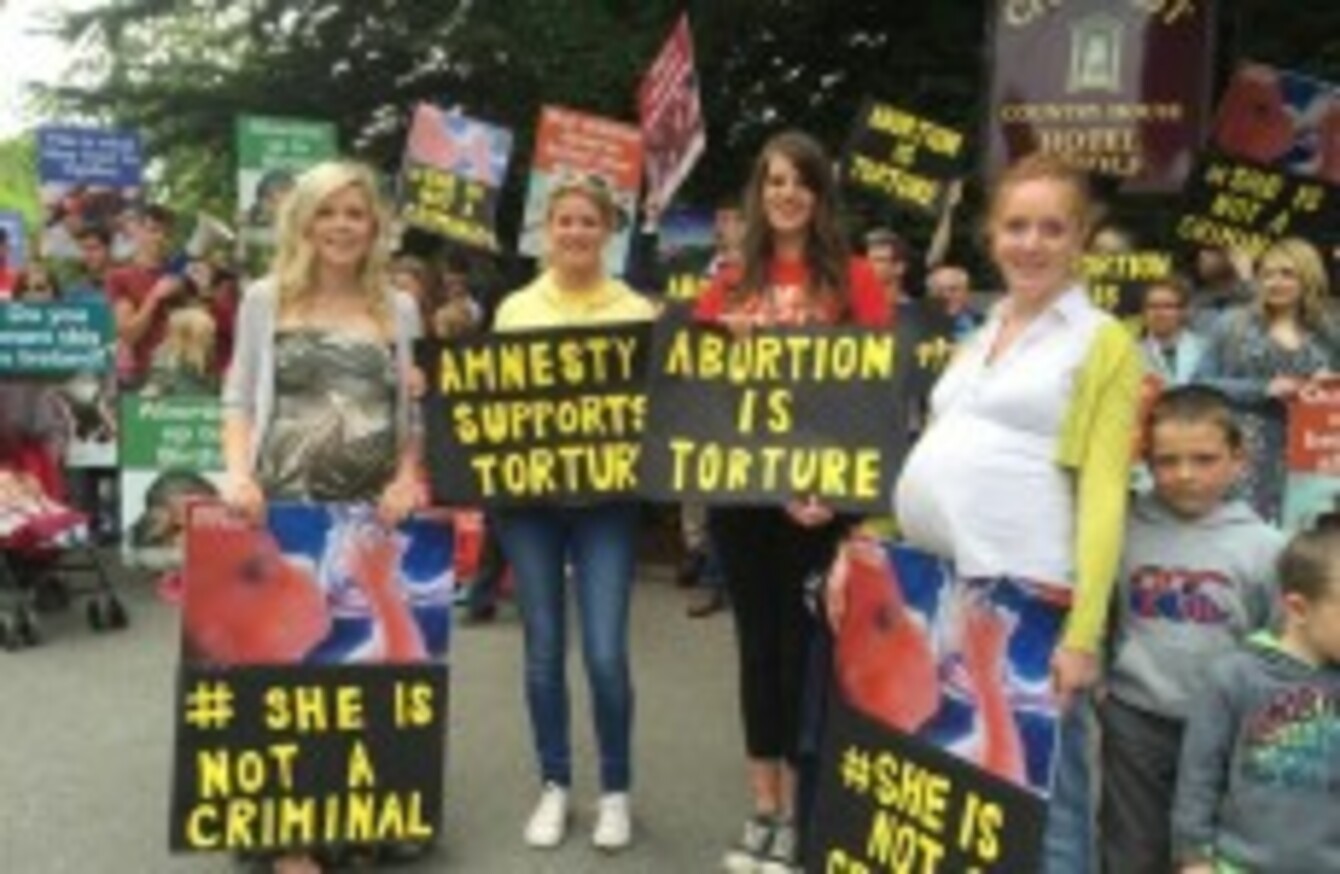 Image: Life Institute
Image: Life Institute
A PRO-LIFE GROUP has criticised Amnesty International for calling for abortion to be decriminalised.
A group of protesters gathered outside a conference being held by Amnesty in Dublin yesterday.
A recent poll carried out by Red C for Amnesty found that only 7% of people agreed that women should be imprisoned for up to 14 years for having an unlawful abortion.
Asked whether the government should decriminalise terminations, 67% agreed and 25% disagreed. Some 81% are in favour of significantly widening the grounds for legal abortion access in Ireland.
However, over 140,000 people have signed a petition calling for Amnesty to stop advocating for abortion.
Niamh Uí Bhriain of the Life Institute said Amnesty's position is "incompatible with a genuine human rights stance".
"You can't claim to be a human rights protector and then campaign for the lives of innocent children can be brutally ended. The progressive answer to a crisis pregnancy is to provide support and to help both mother and baby.
"Abortion is a medieval solution, and has no place in a society where human rights are respected," she said.
Speaking about the survey results, Colm O'Gorman, Executive Director of Amnesty International Ireland, said:
It is clear that Irish views on abortion have undergone a major transformation. People in Ireland are now, on the whole, more understanding of the situations women find themselves in and firmly believe that women should not be criminalised for having an abortion.
The issue of widening the grounds for legal abortion in Ireland has long been a contentious issue.
The next government is likely to come under pressure to revisit the issue and consider repealing the 8th Amendment, which gives equal importance to the right of the unborn to that of the mother.