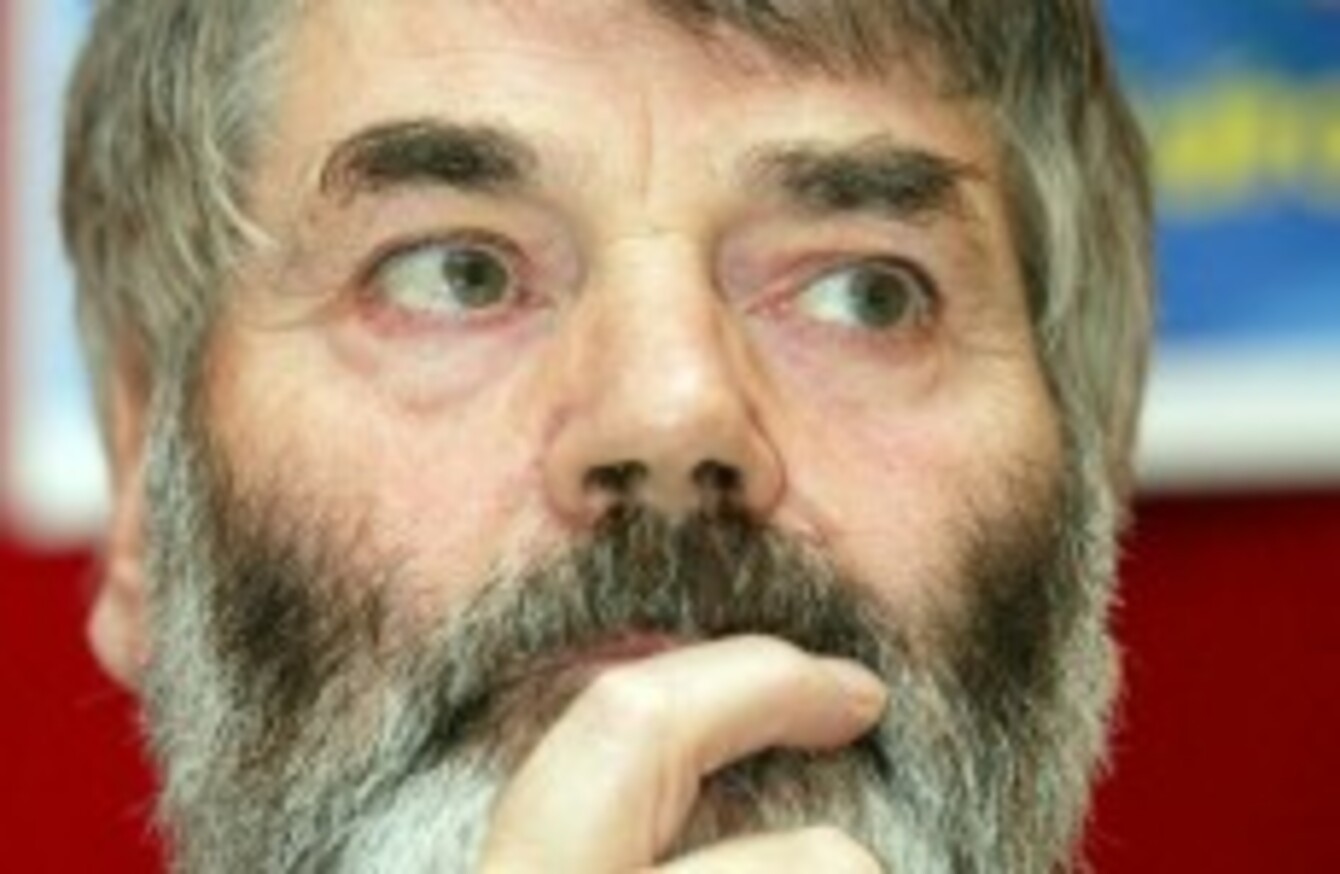 Image: Gareth Chaney/Photocall Ireland!
Image: Gareth Chaney/Photocall Ireland!
Updated 14.33
DUBLIN MEP PROINSIAS  De Rossa has announced that he will step down as a Member of the European Parliament in February.
In an unexpected announcement, the 71-year-old Labour MEP said he had been "privileged" to represent the electorate in both the Dáil and in Europe. He gave no reason for his stepping down.
Dublin councillor and former Lord Mayor Emer Costello is likely to fill his vacated seat.
Labour leader Eamon Gilmore paid tribute to de Rossa and praised his "outstanding record in public life". He said that he had been "a great friend and colleague, and on a personal level, was a real inspiration to me when I was first elected as a TD".
In a statement, de Rossa, the former leader of Democratic Left, thanked the electorate for its support.
"Since 1982, I have been privileged to represent the people of Finglas and Ballymun in the Dáil, and more widely the people of Dublin in Europe," he said.
"I wish to thank the electorate for that opportunity and for their support in the 11 elections I have successfully contested since '82, and indeed in the 4 elections I had previously unsuccessfully contested".
He said that his work in politics had been motivated "by a desire to change society for the better".
"My work as a public representative for 30 years, and before that my 25 years as a grassroots political activist, has always been motivated by a desire to change society for the better. I have dedicated all my energies to the pursuit of peace and the elimination of poverty and inequality through peaceful change, and the deepening of democracy".
"These are matters on which I will continue to be active".
He thanked members of the Labour Party, Democratic Left and The Workers' Party, as well as "countless NGOs and civil society organisations, whose driving motivation was and is the achievement of social justice".
"Their selfless commitment to a better society and the basic common sense of the Irish people are the main reasons I am optimistic for the future of Ireland and our place at the heart of the European Union"," he said.
More on this to follow…