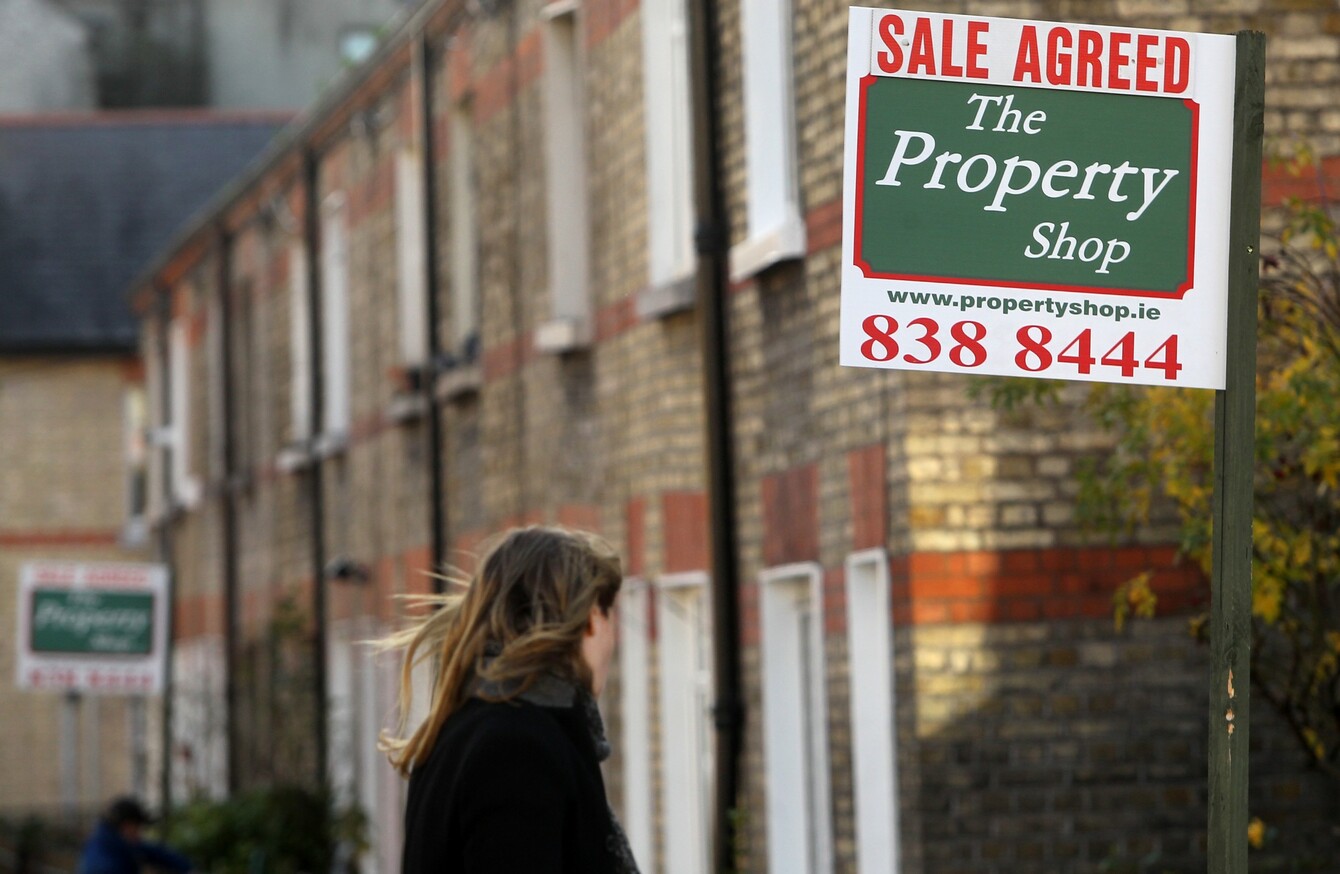 Image: Sam Boal/RollingNews.ie
Image: Sam Boal/RollingNews.ie
SPECIAL MORTGAGE RULES should apply in Dublin's expensive property market to stop first-time buyers being priced out of purchasing a home, one industry body has said.
The Association of Expert Mortgage Advisers (AEMA) said all starter-home purchasers in the capital should be able to pay only a 10% deposit to compensate for the higher costs in the city.
The Central Bank introduced rules in January that capped the majority of banks' loans at 80% of a property's value, although first-time buyers only had to come up with 10% on the first €220,000.
However the latest market figures showed the average asking price in Dublin was about €306,000, which meant first-time purchasers would need close to €40,000 saved to buy a home at that level.
That compared to an average asking price of around €225,000 in Cork city, or €222,000 in Galway city, the next most-expensive urban areas.
AEMA chairman Trevor Grant said the loan limits might have slowed property price rises, but the rent and housing crisis was "only going to get worse" with just 12,000 new homes being built across the country.
"The case for changing the rules for Dublin is a strong one," he said.
Because there is disparity between the cost of houses in the capital and those throughout the rest of country, while the salaries are marginally higher for many Dublin mortgage applicants, they simply cannot save the deposit while paying the much higher rents in the capital."
Rich parents
Without a review of the rules, Grant said, the Dublin first-time-buyer market was expected to be "dominated by adult children with rich parents" who could afford the deposits, while other would-be purchasers had to rent or buy in the commuter counties.
The Central Bank has so far resisted political pressure to tweak its policies, which were introduced to stop a repeat of the last credit-fuelled property bubble.
Environment Minister Alan Kelly recently told the Sunday Independent the restrictions had "absolutely hammered" new building in the capital.
Mortgage lending slowed dramatically after the rules were brought in, however rents have leapt to above pre-crisis levels in some areas making it more difficult for tenants to afford deposits for purchases.