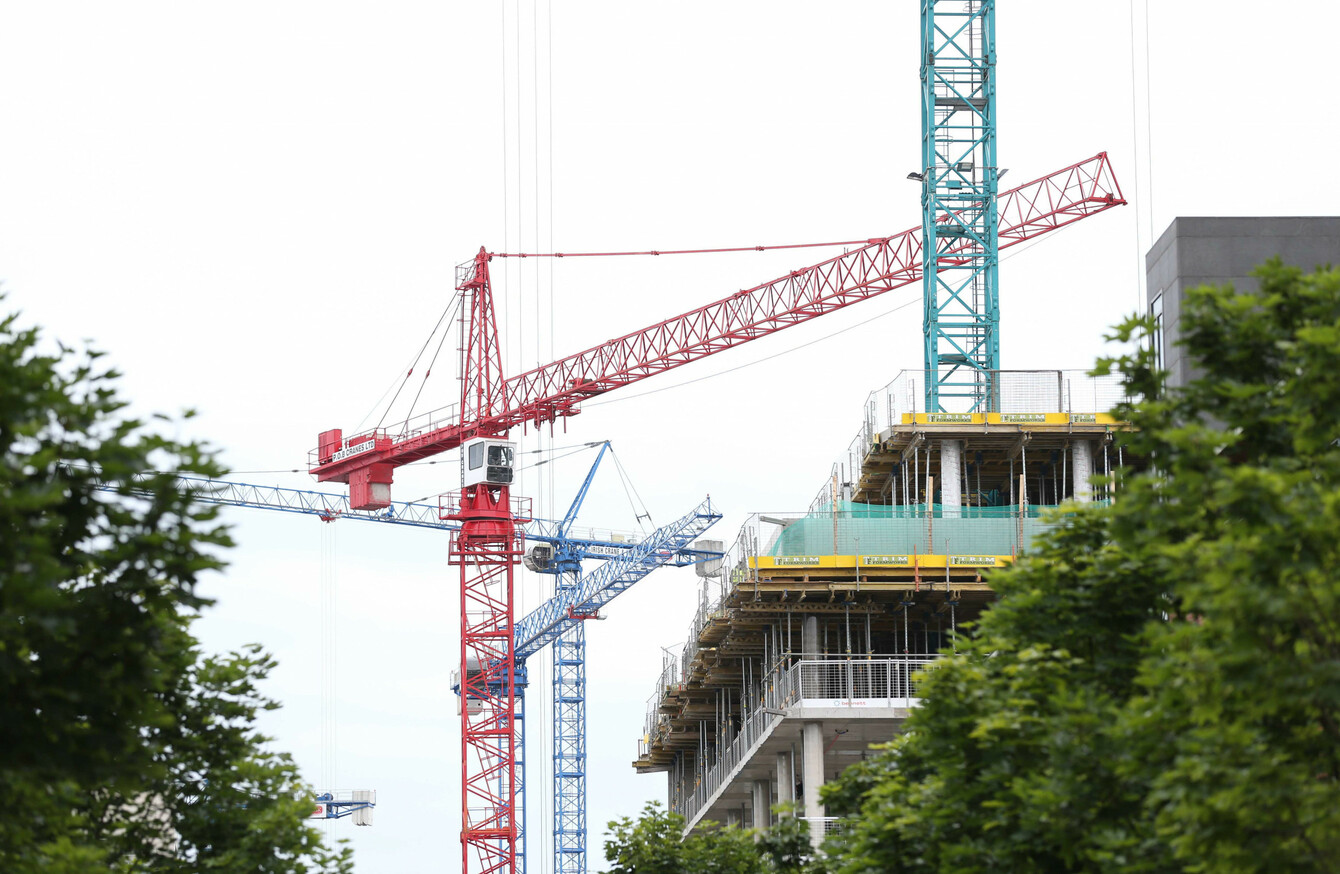 Image: RollingNews.ie
Image: RollingNews.ie
SEARCHES FOR PROPERTIES which qualify for the new government-backed mortgages surged by over 9% last week following the announcement of the scheme, according to property website Daft.
The website analysed the impact of the announcement on the properties that fall inside the higher tier (up to €320,000 – in Dublin, Cork, Galway, Kildare, Louth, Meath and Wicklow), while also evaluating those in the remaining 19 counties at the lower  threshold, which is €250,000.
Last week, the Government announced the new scheme as part of its Rebuilding Ireland initiative.
Aimed at prospective homeowners who don't qualify for social housing, the mortgages available can be used to buy a house valued at up to:
€320,000 in the greater Dublin area, as well as Cork and Galway
€250,000 in the rest of the country
The mortgages, which will be granted through local authorities, will be available to individual applicants whose annual gross income does not exceed €50,000 and to joint applicants who earn €75,000.
Applications for the scheme opened yesterday.
Daft said recorded a 9%  week-on-week increase in overall searches for the qualifying properties in the wake of the announcement.
Searches for those in the higher tier increased by 11% while searches for those in the lower threshold were up 7%.
Martin Clancy from Daft.ie said: "We are now seeing on average over 1,000 property searches taking place every minute. Overall, our research has revealed that the announcement has had a very definite impact on the property searches users are now making. Our data also revealed that Monaghan has the fewest number of properties available that qualify for the new scheme while Wicklow has the lowest number available in the top price bracket."
Number of properties available for sale that qualify for the new first-time buyers Government-backed mortgages – by county (Top 5):
Cork – 2,027
Donegal – 1,311
Galway – 1,218
Dublin – 1,119
Mayo – 1,208
€200 million is being made available for the first tranche of mortgages, which, it's hoped, will provide about 1,000 loans, Housing Minister Eoghan Murphy said.
To qualify for the scheme, would-be buyers need to have had knock-backs or offers of insufficient funding from two different lenders.
Investec analyst Owen Callan wrote that the mortgages were effectively targeted at "sub-prime mortgage borrowers", but the plan would be an "additional tool in rounding out access to mortgage financing for the overall market".