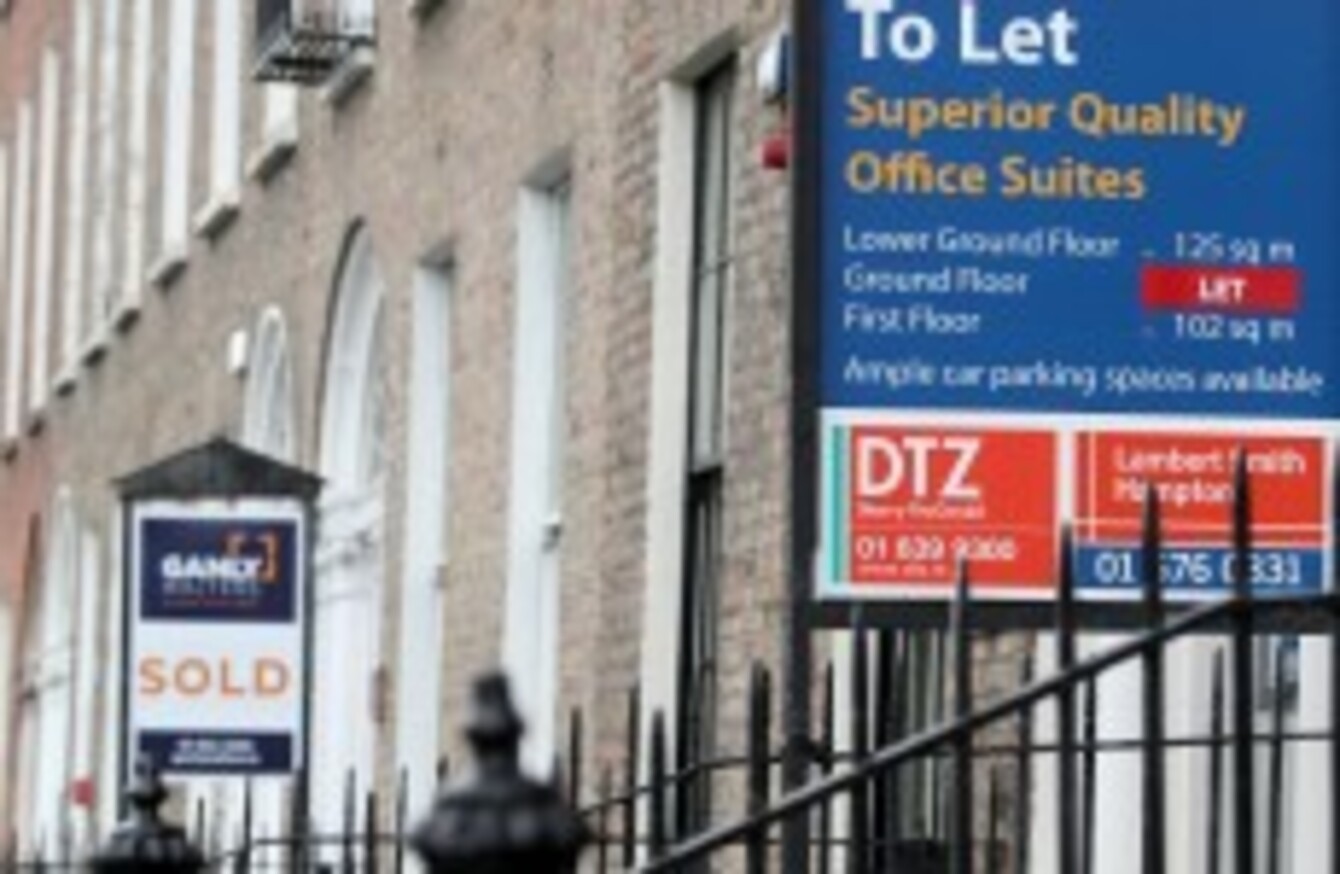 Image: Sam Boal/Photocall Ireland
Image: Sam Boal/Photocall Ireland
HOUSE PRICES IN Dublin will increase by 10 per cent or more this year, a report by Merrion Stockbrokers has said.
The price of property will also climb around the rest of the country by an average of around 6 per cent.
Merrion chief economist Alan McQuaid also said that bank lending must return to "normal" to sustain a growth in property prices.
Although there is evidence of pick-up in mortgage lending, it is hard to see how house prices can keep on rising indefinitely without the banks returning to more "normal" lending practices and making credit more freely available than at the moment.
The report comes after Finance Minister Michael Noonan told the Dail earlier this week that another property bubble is not developing in Dublin.  Speaking at an event on Tuesday evening, Noonan reportedly said he wanted an increase in property prices.
McQuaid said that the property market could not be sustained by "cash transactions and limited mortgage draw-downs".
Overall the Merrion report is positive on Ireland's economic prospects, forecasting GDP growth of 2 per cent this year climbing to 3.8 per cent in 2015.
The unemployment rate has "peaked", according to the report, and should fall as low as 11.5 per cent this year.
McQuaid sounded a note of caution, however, on the prospect of deflation both in the Irish market and the broader Eurozone.
"At this point in time it looks like deflation rather than inflation is the bigger threat to the economy, and it is not just in Ireland."
Merrion are forecasting deflation to remain at 0.5 per cent for 2014, well below the European target of 2 per cent.