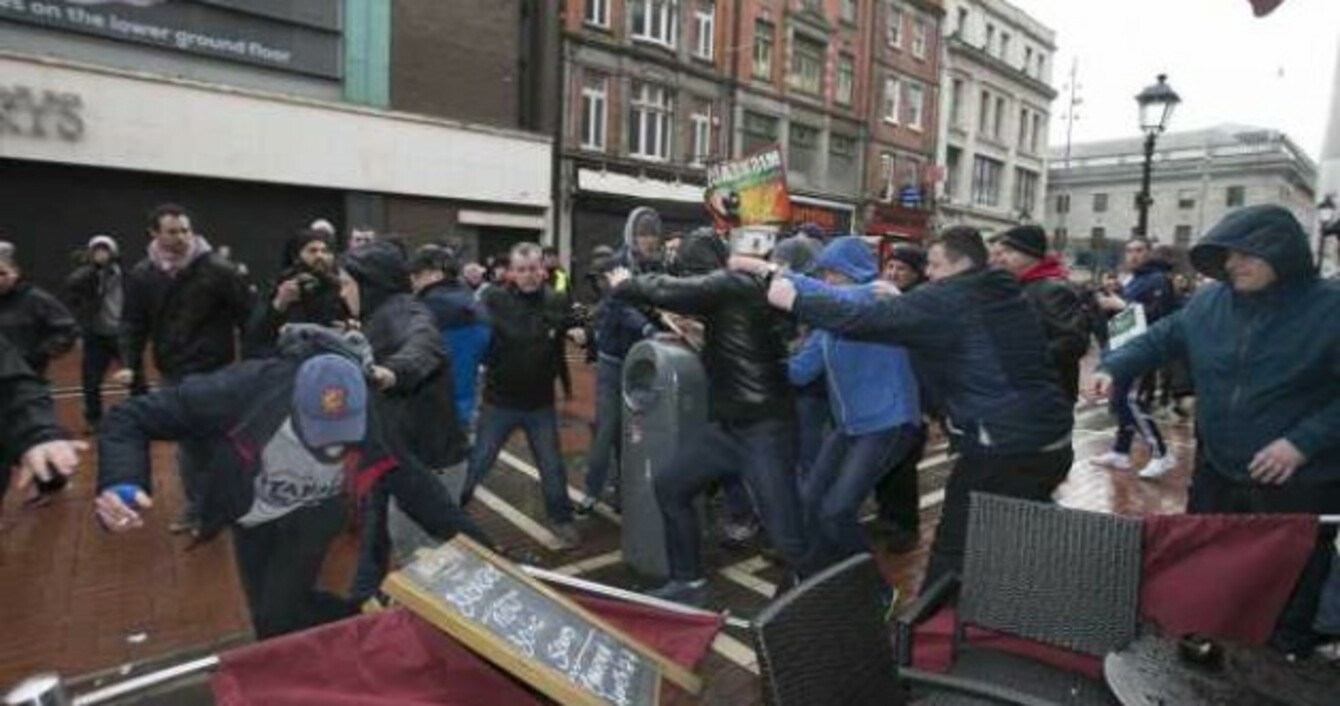 Updated February 7. 
RTÉ HAS STATED that it will make a formal complaint after one of its cameramen was injured during a protest on O'Connell Street yesterday.
At least two people were hospitalised following the disturbances.
Anti-Islam group Pegida was preparing to launch its Irish branch outside the GPO when the 'anti-racist coalition' held a counter demonstration in protest of Pegida.
Gardaí with batons stepped in to deal with violence that broke out and clashed with the anti-racism protesters.
Anti-immigration group Identity Ireland said its chairman Peter O'Loughlin was one of those hospitalised.
It's understood that protesters pursued several men they believed to be Pegida members from O'Connell Street down onto North Earl Street before gardaí stepped in.
Clashes between gardaí and protesters were witnessed at the demonstrations.
Green Party Spokesperson Ciarán Cuffe attended the event, he said, "The vast majority of people who attended the rally yesterday were there to express their solidarity with immigrants, and to express their revulsion at the setting up of an anti-Islamic group Pegida Ireland.
A small number tried to turn an overwhelmingly peaceful protest into a confrontation.
Speaking on behalf of the Green Party, he said:
We condemn the ugly scenes at yesterday's protests. We also call on the Garda Síochána Ombudsman Commission to investigate reports that an RTÉ cameraman was injured by a Garda in yesterday's disturbances.
Originally published February 6.