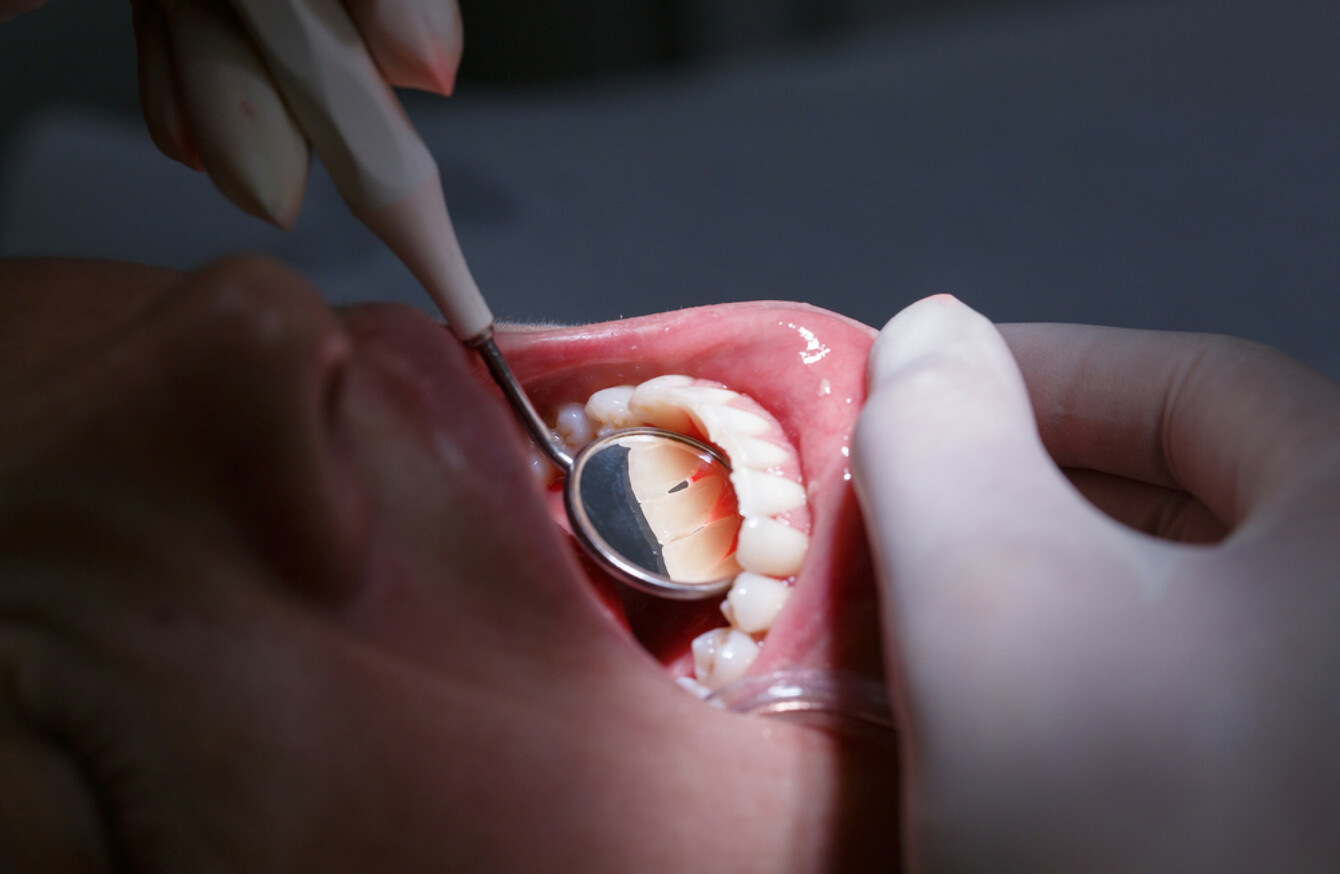 Image: Shutterstock/zlikovec
Image: Shutterstock/zlikovec
CONCERNS HAVE BEEN raised about a change to PRSI arrangements which domestic violence charities say could leave women at the mercy of abusive partners.
The Treatment Benefit Scheme provides dental and optical benefits, such as free teeth cleans and eye exams, to people who have the required number of PRSI contributions.
Individuals may be independently qualified with their own contributions, or they may qualify based on the payments of their spouse or partner.
Up to last year, if a patient qualified under their spouse or partner's benefit, they simply had to sign a form at the clinic to avail of treatment.
However, the scheme was changed at the end of 2017, and a new form was introduced which requires a dependent spouse or partner to have their partner sign a form before treatment can be given for free.
Victims of domestic abuse
One concerned dentist told TheJournal.ie that he is worried about the potential difficulty the changes might cause for victims of domestic abuse.
"Their partner must consent to their treatment which seems incredible considering the history of treatment of women in particular in Ireland," he said, adding:
"You can see the obvious difficulty this may cause for some people in abusive situations. We have noticed that when we tell some women this, they simply say they would prefer to pay privately or don't return."
As a result, some dentists have told the Department of Social Protection that they will not distribute the forms, but these practitioners said the department has informed them the changes are due to "data protection issues".
Margaret Martin, director of Women's Aid said her organisation has raised its objections about the PRSI system change with officials.
"Any situation that potentially leaves women at the mercy of abusive partners is unacceptable. We know that key features of domestic violence is coercive control, manipulation and financial abuse and it is easy to see that where a woman has to obtain a signature from an abusive partner for treatment she might left vulnerable to abuse," she said.
"We will continue to monitor the situation and feed back any difficulties experienced by women using our confidential support services."
Department 'does not want to cause distress'
In a statement to TheJournal.ie, the Department of Social Protection said it "does not wish to cause distress or anxiety to customers".
Detailing the changes brought in at the end of last year, where a person is applying for the Treatment Benefit based on their spouse's PRSI record, the department spokesperson said the form now has to be signed by the partner.
The department states that "data protection compliance (including the upcoming General Data Protection Regulation legislation) now seeks the written consent of both parties to their data being used to make necessary enquiries to check entitlement for the applicant to the benefit".
"The spouse/partner is not asked to consent to the dependent spouse getting the treatment, but is asked to consent to the use of their PPS Number by the department so that their PRSI record can be checked to potentially qualify their spouse/partner," they added.
The department told TheJournal.ie that where a dependent spouse or partner indicates
to the department that they do not wish to ask their spouse/partner to sign the form, the
department will arrange to contact them instead, as necessary, in order to determine eligibility to the scheme.
The spokesperson added:
The department does not wish to cause distress or anxiety to customers in situations such as that outlined in your query and will ensure in all such cases that the relevant enquiries are made on the customer's behalf.
This is not the first time changes has raised problems in this area.
Last year, advocacy groups protested against a system which meant women had to contact abuse ex-partners in order to collect evidence to show they were entitled to lone parent's allowance.
In November, Social Protection Minister Regina Doherty announced reforms following media and Dáil attention.
Since the expansion of the Treatment Benefit Scheme in last year's Budget, 330,000 claims have been processed and paid in the three months from November 2017 to January 2018.