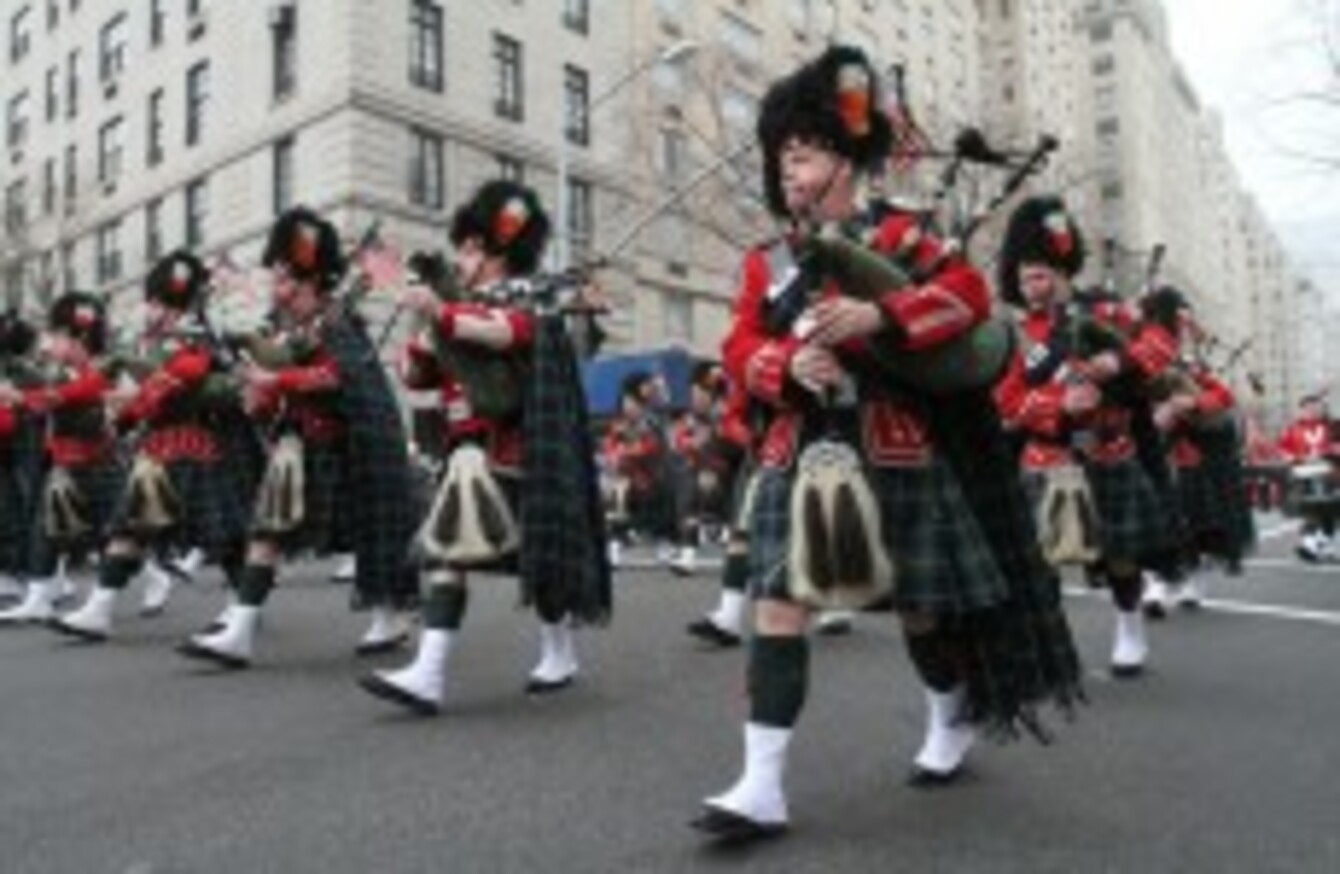 Image: Tina Fineberg/AP/Press Association Images
Image: Tina Fineberg/AP/Press Association Images
ORGANISERS OF THE traditional Fifth Avenue St. Patrick's Day parade in New York are expected to reaffirm their invitation to the PSNI to take part in Monday's event later today, following uncertainty as to whether the offer had been rescinded.
According to veteran Irish American journalist and Irish Central editor Niall O'Dowd:
"…the parade committee came under sustained attack on Thursday and Friday from dissident groups in Ireland and America who mounted a major social media campaign as well as phone calls seeking to prevent the PSNI from marching.
A senior source told Irish Central that the parade committee did "suffer a case of jitters" regarding the invitation and the concerted drive to have the invite withdrawn but have now made it clear that the invite stands.
The US-based website reports that a statement is expected from the parade committee later today, reaffirming the invitation.
It was confirmed earlier this week that Northern Ireland's police service would march in the parade for the first time. Six officers are expected to take part, marching alongside Gardaí.
However, speculation spread on social media overnight that the committee had had a change of mind. A link to this message (apparently from the parade organisers) was posted by a number of Twitter and Facebook users — however, as of this morning, the link was inactive.
[Screengrab]
Calls and emails from TheJournal.ie to the parade committee's offices in the Bronx this morning haven't been answered as yet (in fairness, we're four hours ahead) — however, the PSNI got back to us with this statement:
We are aware of concerns regarding PSNI participation in the New York St Patrick's Day parade but we have received no formal communication from the parade's organisers at this time.