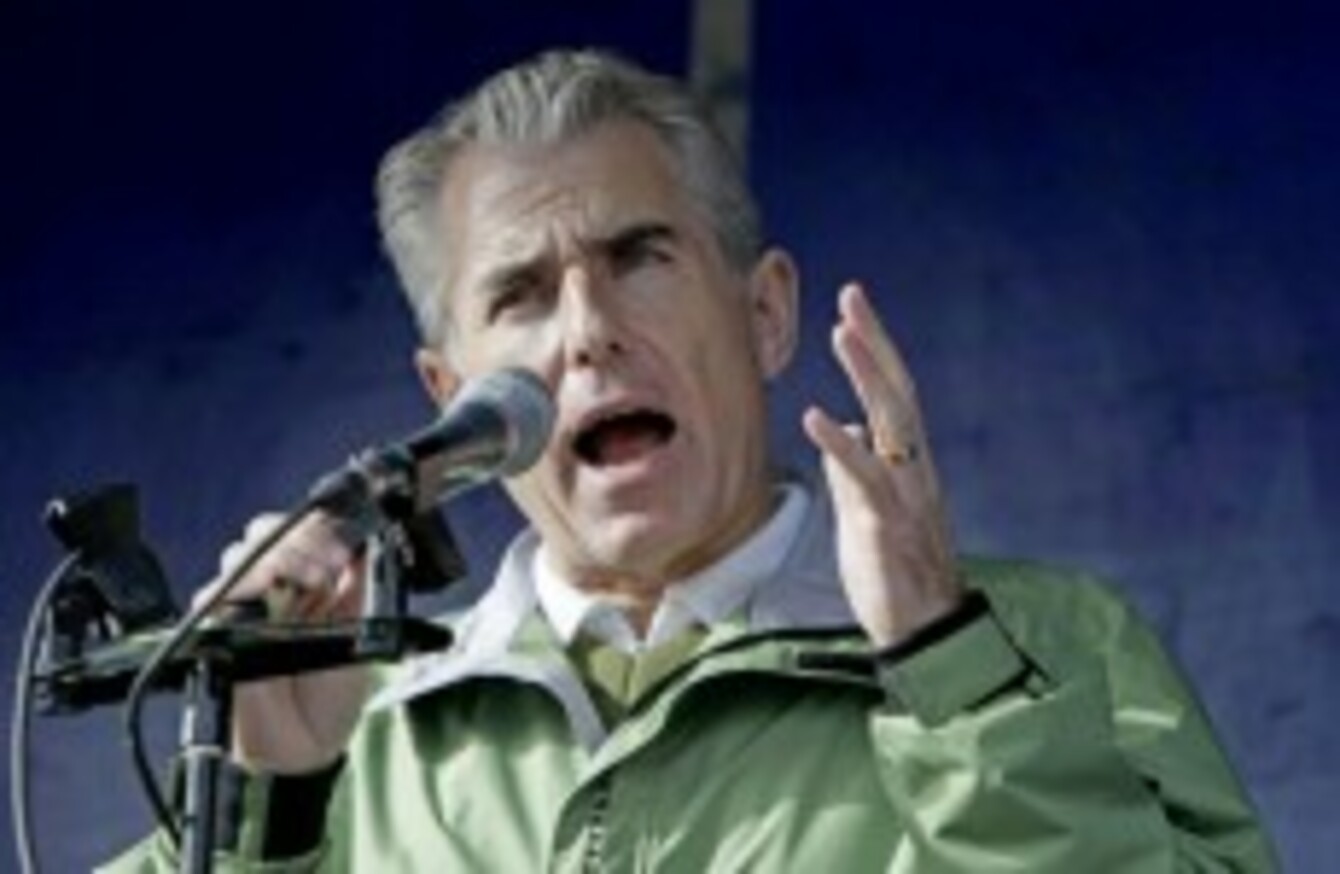 General Secretary of the Irish Nursing Organisation, Liam Doran
Image: Niall Carson/PA Archive/Press Association Images
General Secretary of the Irish Nursing Organisation, Liam Doran
Image: Niall Carson/PA Archive/Press Association Images
NURSING UNIONS HAVE threatened to strike over the decision by the Minister for Health to phase out trainee nurses' wages over next four years.
Student nurses and midwives announced yesterday that they would begin a campaign of action - which could ultimately include strike action. Today, psychiatric nurses joined the campaign aimed at reversing pay cuts to student nurses and midwives undertaking nine-month work placements on hospital wards.
Trainee nurses were previously paid 80 per cent of a staff nurse's wage during the placements, which are a mandatory part of their education. The payment is now due to be phased out over the next number of years and completely abolished in 2015.
Irish Nurses and Midwives Organisation (INMO) General Secretary Liam Doran pointed out yesterday that student nurses and midwives work full 12-hour shifts while engaging in the placement programmes and that the student workers replace staff nurses and midwives.
He said that the government was attempting to introduce slave labour by refusing to pay them. He said that they would not stand for nurses being "demeaned and devalued".
Psychiatric Nurses Association secretary general Des Kavanagh said that fourth year medical students were asked to take on the full role of staff nurses – and all the associated risks, reports the Irish Daily Mail.