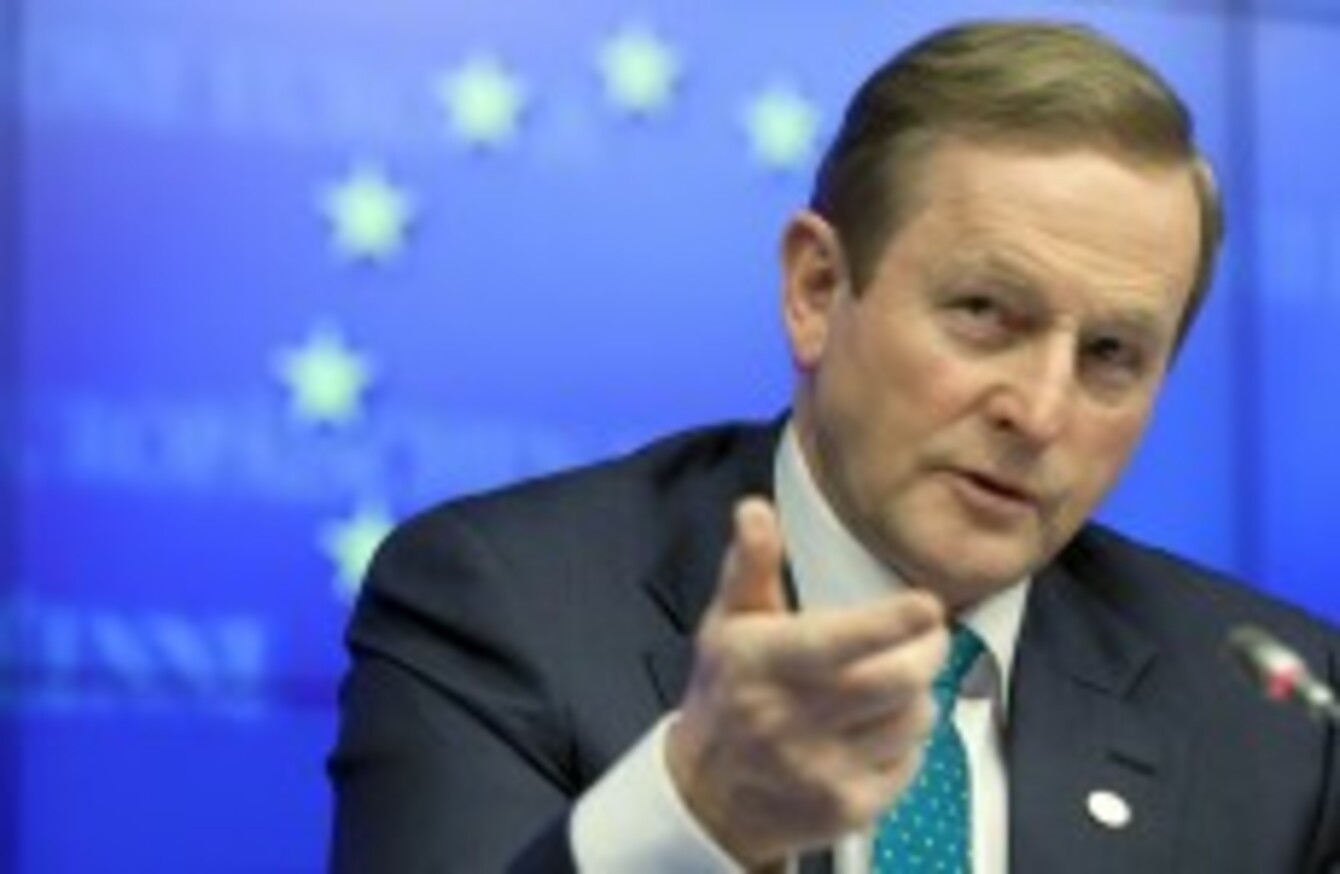 Taoiseach and Fine Gael leader Enda Kenny
Image: Virginia Mayo/AP/Press Association Images
Taoiseach and Fine Gael leader Enda Kenny
Image: Virginia Mayo/AP/Press Association Images
TAOISEACH ENDA KENNY has said that "failures in regulation cost this country dearly" and that better regulation is central to recovery.
He made the comment while launching a public consultation on a new Government policy statement on economic regulation.
The Taoiseach has invited submissions from interested parties in response to the consultation paper, Government Policy Statement on Economic Regulation.
Kenny said:
We have seen how failures in regulation cost this country dearly and so better regulation is central to recovery and job creation. We need a regulatory environment which fosters growth and investment and one where the people and their interests are protected. Better regulation will ensure fair, reliable, sustainable and cost effective services are delivered to the public. Effective economic regulation is also essential for vital infrastructural investment.
Economic regulation
The initiative comes at the same time as a new Forfás report on economic regulation is published by Minister for Jobs, Enterprise and Innovation, Richard Bruton.
Minister Bruton said that controlling and reducing costs is a key part of the Government's plans for jobs and growth.
According to the Forfás study findings, the Government needs to develop "clear and consistent regulatory objectives with key goals prioritised, which then need to be applied and assessed to ensure that they are being met".
The report also found a number of areas where changes to the operation of the sectoral regulators could have a real and positive impact on cost competitiveness.
The Government set out in the Programme for Government a number of reform commitments in the regulatory arena, and in response Forfás undertook a review to identify changes in the operation of sectoral regulators "that would enhance cost competitiveness but also that would help inform work on the wider economic regulatory reform agenda".
The Government's response to the Forfás report and other elements of the programme commitments is the development of a new Government Policy Statement on Economic Regulation that will focus on sectors already subject to economic regulation or due to be regulated soon.
The proposed statement will set out an economic regulatory framework with national and sectoral policy objectives for implementation by relevant regulators.
The consultation paper on the proposed Government Statement can be viewed online. Members of the public can make a written submission by Friday 17 May 2013.