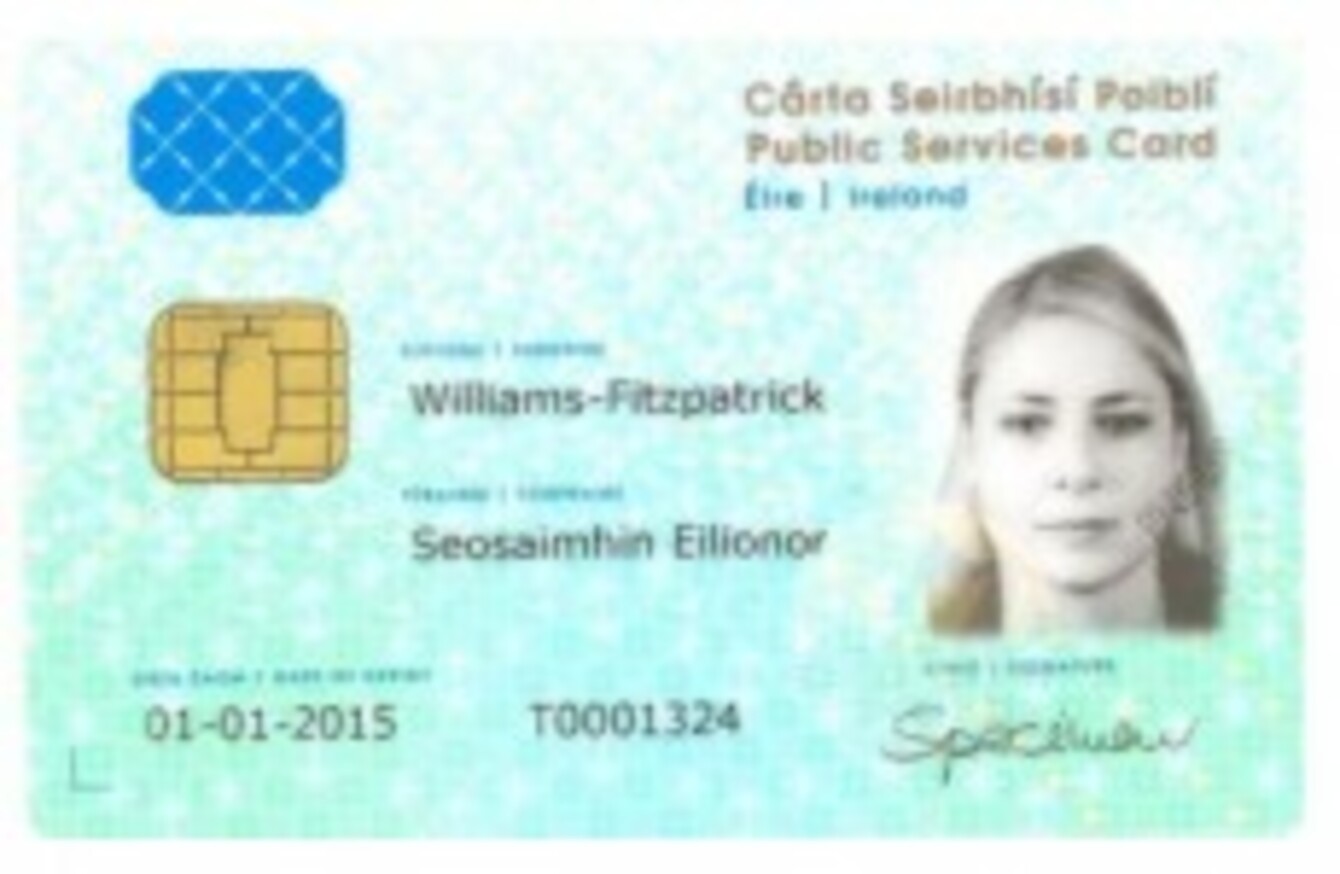 A sample Public Services Card
A sample Public Services Card
THE DEPARTMENT OF SOCIAL Protection (DSP) has issued over 263,000 Public Services Cards (PSC) to people claiming social welfare and recipients of the Free Travel Pass since the roll out of the scheme last year.
Figures provided in a written answer by the Minister for Social Protection, Joan Burton, show that a total of 263,482 cards have been issued up to 8 July of this year following the roll out of the scheme in 2012.
The card aims to provide public service providers with a verification of an individual's identity, particularly those collecting social welfare payments and using the Free Travel Pass.
Civil liberties groups have hit out at the scheme, describing it as a costly political stunt.
Burton says the scheme offers a number of beenfits including the reduction in the rate of fraud and errors and improvement on existing cards such as the Social Services Card and the Free Travel Pass with better security measures contained in the new PSC.
She also said in her written answer that the PSC offers an improvement on the efficiency of every service delivered by the State by removing duplication "caused by multiple agencies each solving the problem of identity and authentication themselves".
The PSC is currently being rolled out via two methods. One is a 'face-to-face' process at a local DSP office, which takes an applicant for social welfare payments around 15 minutes to complete.
There is also a postal registration method which requires an applicant to authorise the use of data on them held by other State agencies such as the Passport Office for the purposes of creating their PSC.
Burton said that the majority of cards have been issued to jobseekers allowance claimants and applicants for a new PPS number.
According to a county-by-county breakdown of PSC cardholders, Dublin accounts for 121,659 cardholders with just 45 cardholders in Fermanagh: