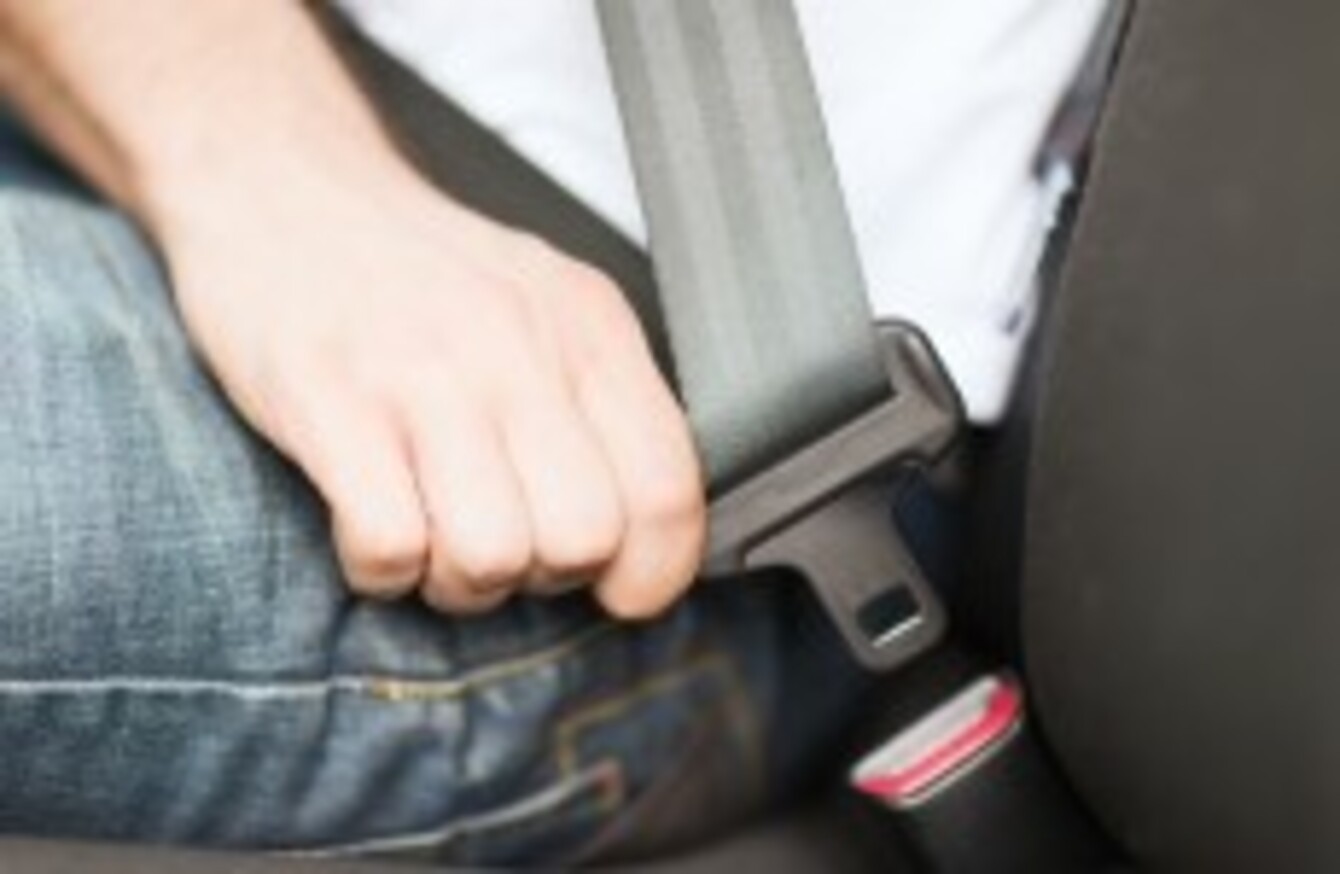 THERE HAS BEEN an 11.3% increase in people being caught speeding on Irish roads since 2013, new figures show.
The Road Safety Authority has released the statistics, which also show a 5.9% increase in fixed charge notices being handed to drivers for not wearing their seatbelts, and a 15.9% increase in the notices being given to people for driving while using a mobile phone.
The figures are for the year to date in 2014 compared to 2013. 19,765 more fixed charge notices have been sent out this year compared to last year.
In 22 fatal collisions in Ireland so far this year – in which 24 people lost their lives – preliminary investigations show that a safety belt was not worn at the time of the incident.
This is a rate of 21%, up from 17-18% in previous years.
Drug drive testing
From last night, gardaí began testing drivers for drug use on Irish roads.
It's after officers were granted new powers to carry out the exams.
A joint Garda-Road Safety Authority awareness campaign was launched today and the RSA have also released this hard-hitting ad, which you can expect to see quite a bit on TV in the run up to Christmas.
Source: RSA Ireland/YouTube
Here's how the five-step Roadside Impairment Test goes…
Test 1:Pupillary Examination – A Garda will ask a motorist to look straight ahead and keep their eyes open, and measures the driver's pupil size.
Test 2: Romberg Tests – A Garda will ask the driver to do a short standing and counting exercise with their eyes open and then closed, which measures balance and an awareness of body positioning and time.
Test 3: Walk and Turn – A Garda will ask the driver to walk 9 steps along a straight line and turn without counting aloud. This measures both balance and ability to focus.
Test 4: One Leg Stand – A Garda will ask the driver to stand on one leg for approx 8 counts. This measures ability to balance.
Test 5:Finger to Nose – A Garda will ask the driver to touch his/her nose with both right and left index fingers with eyes closed. This measures ability to coordinate and perform a basic motor task.
As Transport Minister Paschal Donohoe noted in a statement:
"While driving under the influence of drugs (DUID) has been a statutory offence in Ireland since the Road Traffic Act 1961, I believe the introduction of Roadside Impairment Testing will strengthen the hand of the Gardaí to tackle the issue of drug driving.
It will be a useful indicator as to whether a person is 'incapable of having proper control of the vehicle' and whether that incapability might be due to the presence of an intoxicant such as drugs.
It's expected chemical testing will be introduced next year, to further combat the practice of drug-driving.
A procedure allowing Gardaí test an incapacitated driver following a crash also came into effect today.
"It will now be possible to take a specimen of blood from a driver who is incapacitated and to test that specimen for intoxicants," Donohoe said.
The driver will be asked, on regaining capacity, whether they consent to the issuing of a certificate of the test result on the specimen.  Refusal will be an offence.
Updated 7am. Additional reporting Aoife Barry