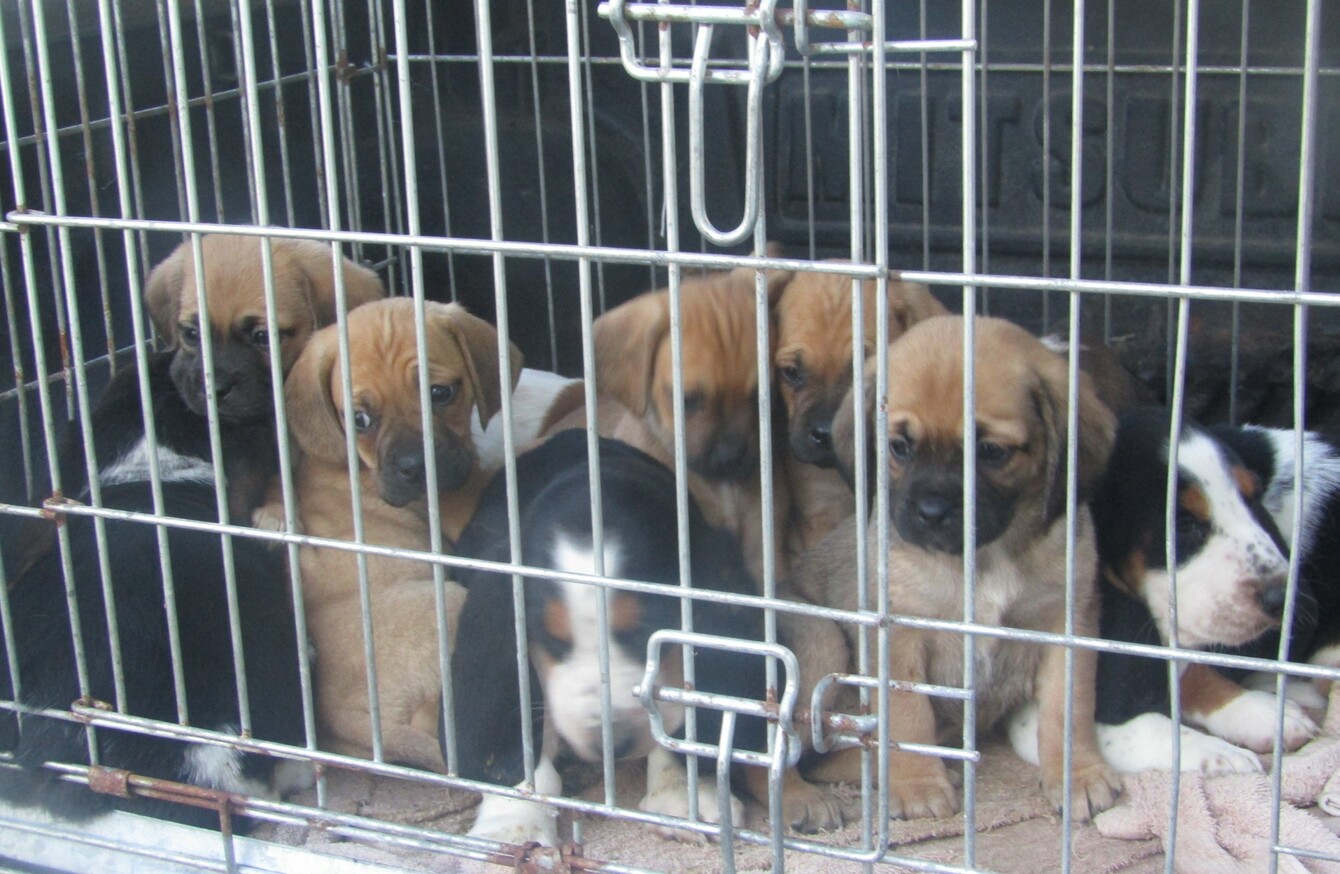 Image: ISPCA
Image: ISPCA
TEN PUPPIES WERE seized at a port in Scotland yesterday after being imported illegally and were returned to Belfast.
The pups – five basset hounds and five pug crosses – are all about eight weeks old and are too young to travel.
The dogs were not microchipped and didn't have pet passports, which are required to travel to the UK.
They were handed over to the care of the ISPCA and are currently receiving veterinary treatment. The pups all appear to be in good health and should be available for rehoming in the coming weeks.
Commenting on the rescue, ISPCA CEO Dr Andrew Kelly said that the attempted exporting of the dogs was "another example of the illegal behaviour of dog breeders in Ireland".
"Puppies like these are transported at a vulnerable age and many are too young to be separated from their mothers, let alone endure the journey to the UK," he said.
In addition, all puppies must be microchipped and registered before leaving their place of birth, which these were not. We would also like to appeal to anyone who is looking for a dog to act responsibly and consider adopting from a rescue rather than buying one.
The ISPCA said that the rescue was just one of a number of seizures of puppies at Cairnryan port over the past few months totalling 40.
They were taken as part of Operation Delphin, which is a joint operation targeting the illegal export of puppies from Ireland to the UK.