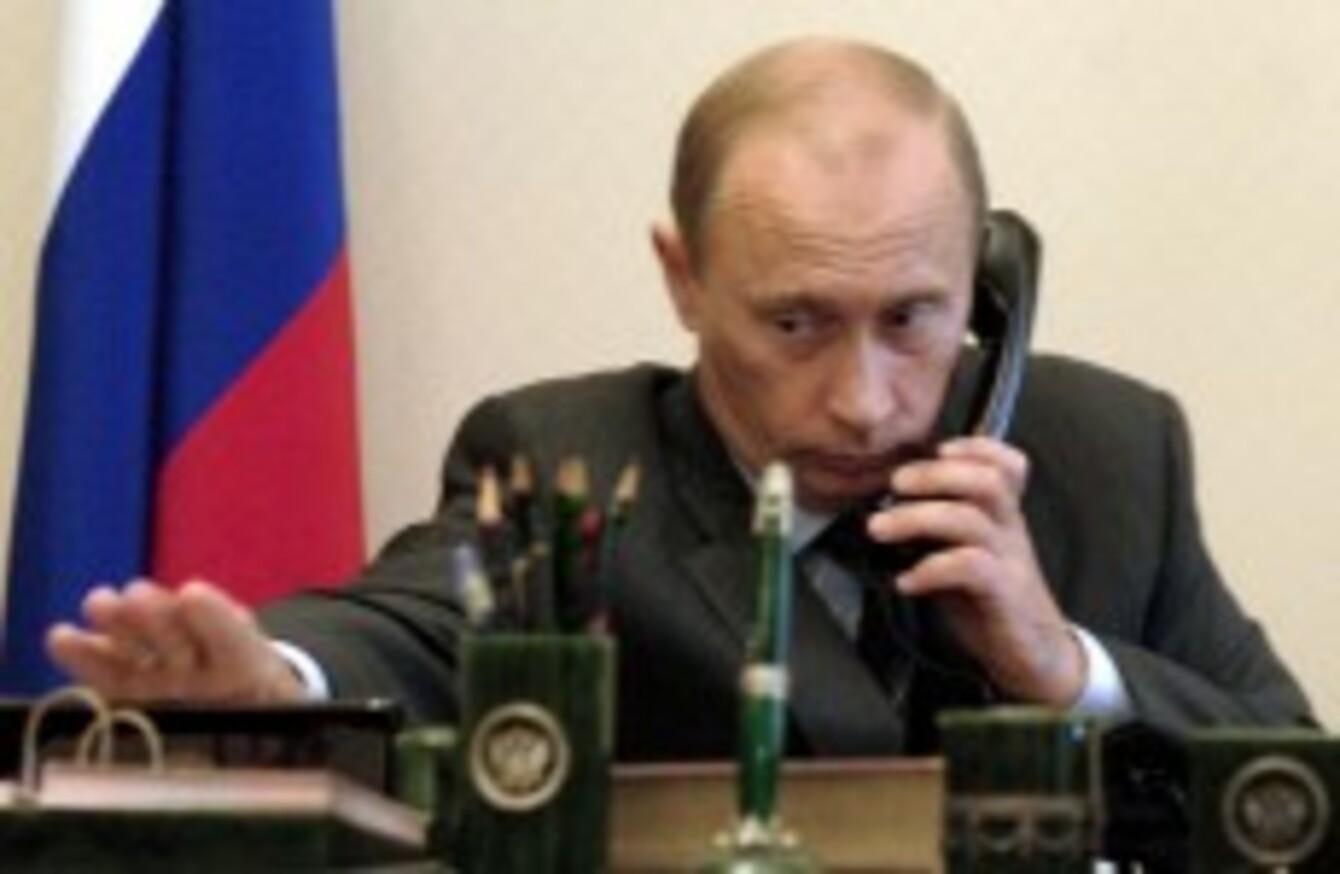 Image: File - STR/AP/Press Association Images
Image: File - STR/AP/Press Association Images
Updated at 10.27pm
RUSSIAN PRESIDENT VLADIMIR Putin called his American counterpart Barack Obama today to discuss a US proposal on resolving the crisis in Ukraine, the White House has said.
"President Obama suggested that Russia put a concrete response in writing" to the proposal presented by US Secretary of State John Kerry to Russian Foreign Minister Sergei Lavrov in The Hague this week, White House spokesman Jay Carney said in a statement, adding the two diplomats would meet soon to discuss the next steps.
It comes as the UN secretary general says that Russian President Vladimir Putin assured him he had no intention of orchestrating further incursions into Ukrainian territory.
Ban Ki-moon told reporters after briefing the UN Security Council on his recent talks in Moscow and Kiev that Putin told him "he had no intention to make any military move."
He responded to a question on whether Putin gave him any assurances that Russia was not planning to go into southern and eastern Ukraine after the annexation of Crimea.
Putin told Ban "that he had no intention to make any military move. I should also tell you at the same time that President Putin also expressed his concern about some extreme radical elements and any such movement along the border lines," the UN chief said.
"The emotions were running high and tensions have been very highly charged. Therefore my immediate priority was to urge the leaders of both (sides) to engage in direct dialogue."
He added: "I also urged the leaders of the Ukrainian authorities to address all the domestic concerns which they may have which may also create concerns to the Russian side."
But "he (Putin) assured me he would have no such intention" on further military initiatives, Ban said.
'Concerned'
The UN chief also said he was "deeply concerned" that international divisions, with Russia and the West pitted against each other, could harm response to other conflicts and emergencies.
"At this time of heightened tension even small sparks can ignite larger flames of unintended consequences," Ban said.
Russian Ambassador Vitaly Churkin named no names but took a swipe at Western members of the Security Council, accusing them of whipping up an impression of imminent Russian aggression.
Ten to 12 countries had participated in four inspections of Russian military troops, he told reporters.
"I'm sure if they saw something dramatic they would have raised hell over it immediately," Churkin said.
"There is no worry of any Russian initiative against Ukraine."
First posted at 9.41pm