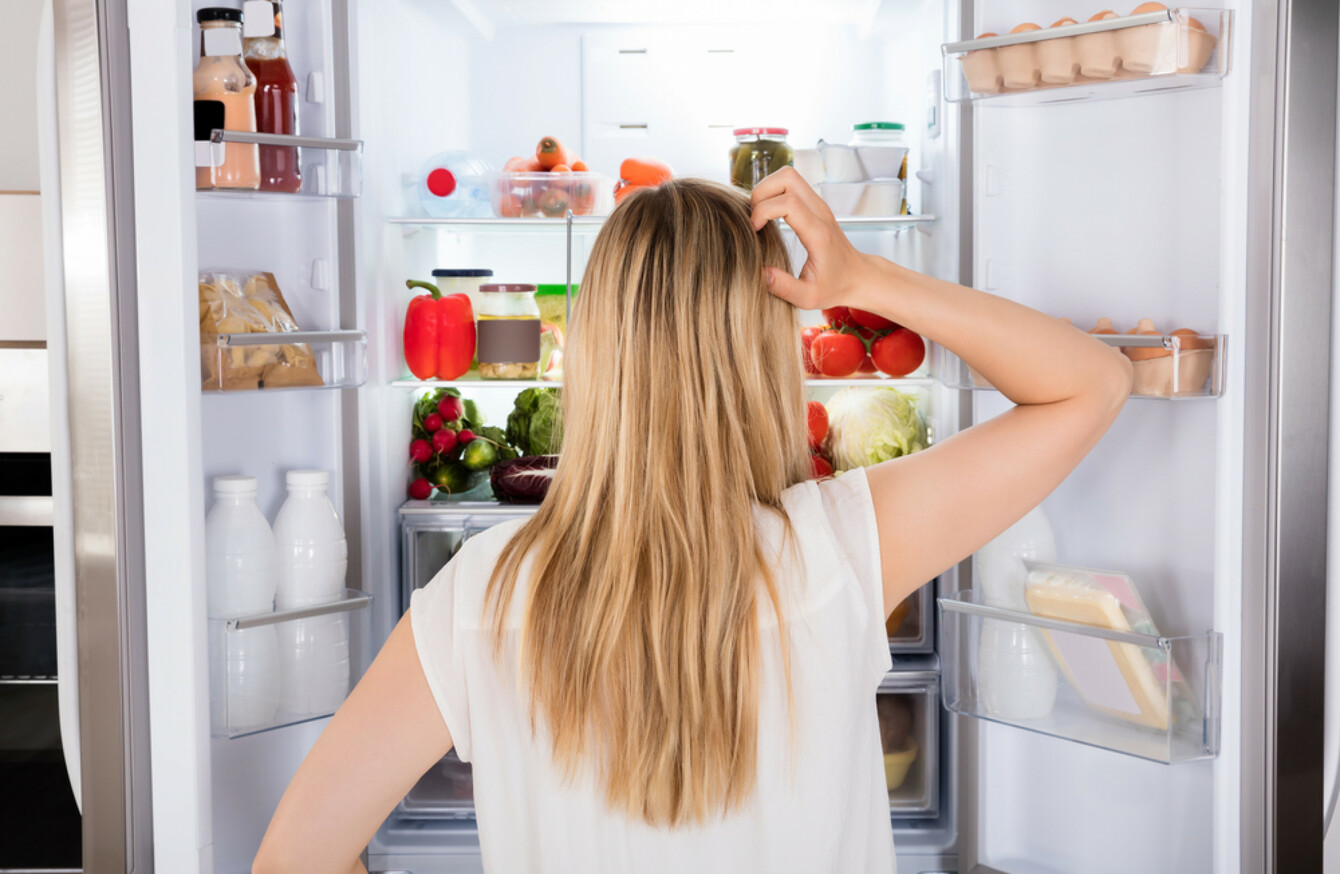 Image: Shutterstock/Andrey_Popov
Image: Shutterstock/Andrey_Popov
EVERY HOME COOK has their own kitchen hacks, cheats and traditions, and we want to know yours.
Each week as part of our Kitchen Secrets series, we'll be asking readers to share their cooking tips and go-to-dishes. From the secret to great roast potatoes to the best way to scramble an egg, we'll have a new question every seven days.
This week, things are a bit hectic, so we're asking…
What's your best tip when you need dinner in a hurry?
Our readers came up with an impressively varied set of ideas, so there should be inspiration here for everyone. Here's what some of them had to say…
Pasta came up a lot, of course
"Pasta! There's always pasta in the press and you can mix lots of leftover veggies through it and maybe even a tin of tuna. Grate some cheese over the top, yum yum!"
- Derek Mangan
Pasta all'arrabbiata – pasta, tinned tomatoes, chilli flakes, garlic, onion. Simple.
- Richy
"Spaghetti Aglio, Olio e Peperoncino. I always have spaghetti, garlic, olive oil and chili flakes in the house. A bit of parmesan and some parsley, if available, make this even nicer!"
- Christine Ritter
Carbonara. Just eggs,parmesan,bacon and spaghetti.Made it this evening actually.
- Trish O'Leary Dunne
"Spaghetti and meatballs… Everyone has mince, a jar of tomato based cooking sauce and spaghetti in their press, freezer etc. Dead easy!!!!"
- DeeM
To feed the fam with a decent quick dish. Good quality beef mince, pasata, tomatoes, pasta any type. No sauce.
- Donal Moulton
Stir fries – and all their variations – were popular too
"Rice, eggs, soy sauce. Those are 3 things I always make sure to have in my press. Boil rice as normal. Mix 2 eggs with a tablespoon of soy sauce, scramble it. Once the rice is ready, take off the heat and mix in the scrambled eggs. You can add any vegetables, meat, whatever you have and it is even better."
- Shannon McG
Stir-fry. Veg, prawns, soy, garlic, ginger. Fry for five mins. Easy.
- Dave Daniels
"Fried mushroom, onion, garlic and soya sauce. String noodles."
- Charles McCarthy
My midweek lifesaving dinner in a hurry has to be a prawn stir fry. Quick and easy to do up with garlic cloves, an onion, any fresh or frozen veg in the house, peppers, mushrooms, broccoli etc and a bag of cooked frozen prawns. I do a quick and cheaper alternative sauce mixing together soy sauce, sweet chilli sauce, ginger and lemon juice. All served with microwave rice or noodles. Ready in 15 minutes. And a healthy fakeaway.
- Eister Kelly
Several readers suggested the classic omelette
"My go to meal when the fridge is almost empty (usually the day before grocery shopping), is an omelette. I always keep a pack of bacon medallions in the freezer and they defrost quickly for a tasty omelette with whatever leftovers or veg in the fridge. Generally it's bacon, tomato, leftover cooked spuds from a previous night and maybe a bit of spinach or cheese."
- Amanda Byrne
When I'm stuck for something to cook my go to is an omelette and some oven baked home cut chips. There's always one or two of things left in the fridge so generally I get to use these things up instead of them going to waste. My omelettes usually consist of frying off peppers, tomatoes, and chorizo or ham or something (whatever's there) in garlic infused olive oil for extra flavour, until soft then adding an egg and milk mixture that's been whisked til its frothy. Let cook in the frying pan for about 6/7 minutes. Sprinkle with grated cheese (cheddar/Parmesan/whatever's there) and place in the oven to cook the top and melt the cheese. Winner every time!! Chip a few potatoes, spray with frylite and bake in the oven. Takes less than 30 minutes to make.
- Grace Walsh
And there were plenty of other options too. Souped-up beans on toast, anyone?
"Beans on toast – a classic, exquisite, undeniably versatile dish. You can add cheese, or salt, or pepper, or chilli flakes, or mushrooms, the world is your oyster."
- Gene Parmesan
If you've got chicken, try one of these quick fixes:
Grilled chicken fillets, home made chips or wedges from baby boils and a basic salad of rocket red onion and tomatoes. Black pepper to season and voila!
- Jenny
"Chicken wraps. Fry chicken fillet with peppers, onion, garlic soy sauce. Heat wrap, spread with greek yogurt, sprinkle of cheese and lettuce, add chicken, roll and eat!"
- Loretta Stiletto
Or what about a double-quick chilli?
Chop up an onion and lightly fry it, then put in as many cans of beans as you want – as in kidney beans, butter beans, mixed beans, chickpeas, whatever comes your way. Put some tomato purée through it or a can of chopped tomatoes, season to taste with chilli powder and serve with a green salad, boiled rice, boiled potatoes or on its own. Enjoy!
- Utta Hogan
Or this basic biryani hack?
"My go-to recipe: Biryani made with either rice or couscous. A pack of microwave rice or left over home-cooked rice (from previous night only and kept in fridge). Alternatively make up some couscous as per packet instructions which only takes a few minutes.
"Chop whatever veg you have in the fridge – onion, garlic and ginger being a bonus for flavour but not necessary. Chop up bits of leftover cooked meats in the fridge or if you don't have that frozen peas, nuts, seeds, or a can of drained pulses works grand too. A small bit of raw meat works too.
"Put a teaspoon of oil per person in the pan and if using raw meat cook it up and put aside on a plate. Soften the onion and add the rest of the veg and cooked meat. Add a tablespoon of curry powder and cook for a few seconds. Add the rice or couscous and heat through. Quicker than a takeaway."
- Eileen Sullivan
Sometimes, though, the simplest things are best. 
My quick dinner during the week would be frozen chips egg sausage and beans and the whole family love it! It's quick and simply and reminds me of my own childhood and very cheap to buy.
- Leah Lynch