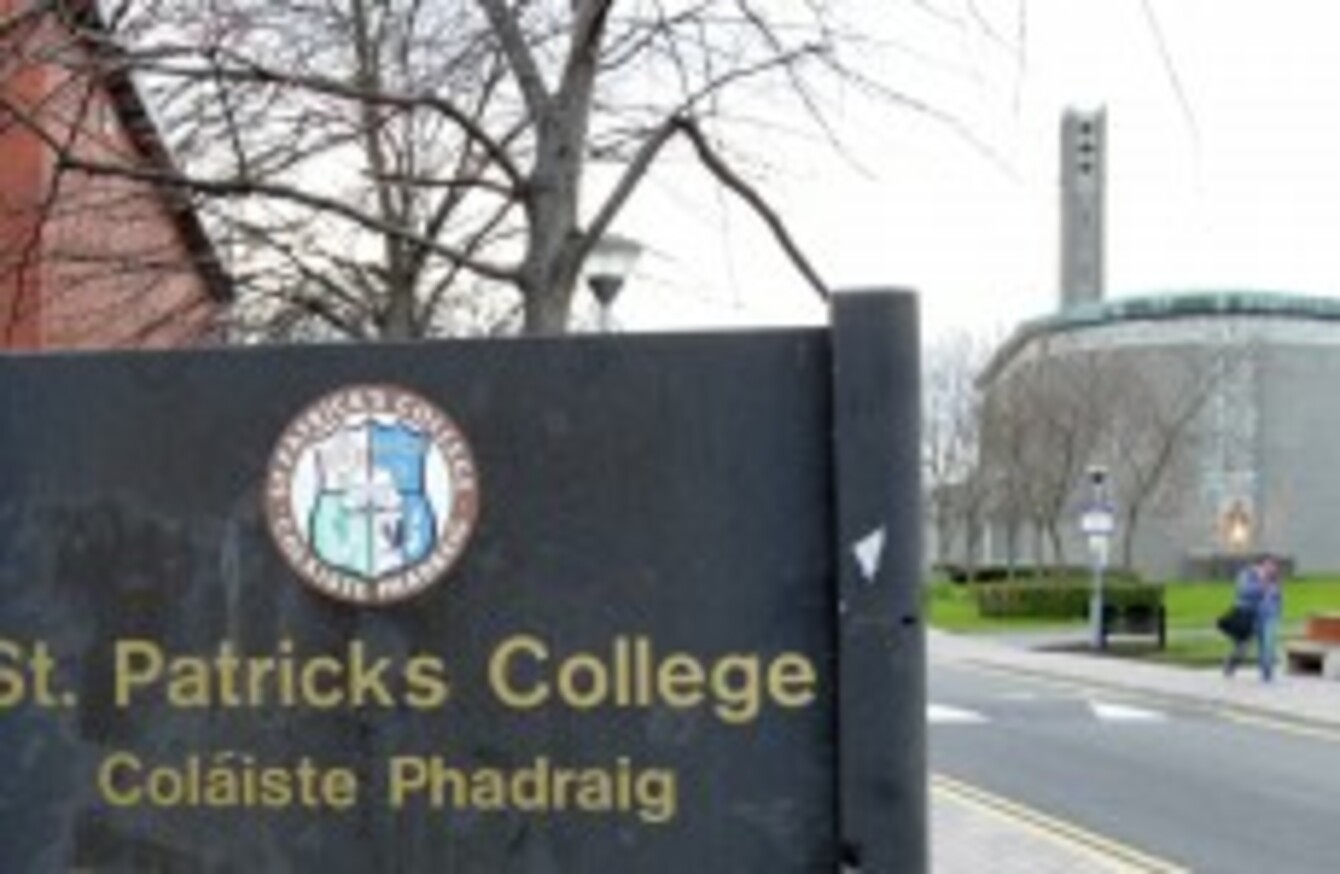 St Patrick's College, Drumcondra.
Image: Mark Stedman/Photocall Ireland
St Patrick's College, Drumcondra.
Image: Mark Stedman/Photocall Ireland
THE MINISTER FOR Education has announced a €39.7 million upgrade plan for St Patrick's, the primary level teacher training college in Drumcondra, Dublin.
The existing facility was built to accommodate 800 pupils, but currently has over 2,000 students.
The upgrade will add enough space to accommodate 2,500 students 'comfortably', according to the Department of Education and Skills.
Up to 400 direct and indirect jobs could be created throughout the two-year construction project, the Department said in a statement, and the building contract has been awarded to JJ Rhattigan & Co.
Under the upgrade plan, the new St Pat's facilities will include approximately 12,000 square metres of new student facilities alongside the refurbishment of 6,000 square metres of existing facilities. The project is set to cost the Exchequer €39.7m.
"The funding I am making available to St. Pat's will mean that the college is equipped to provide the best possible learning experience to our student teachers," Ruairi Quinn said.
"This good news for St Pat's will also ultimately be good news for teacher education as we move towards centres of excellence and encouraging more formal links between colleges and universities."
The minister has also called on the Higher Education Authority to review existing structures of the provision of teacher training.
"I have already announced changes to the content and length of teacher training courses, with much more emphasis on the actual skills of teaching especially in literacy and numeracy," he said in a statement. "Now, I also want to see structural reforms in the provision of teacher training."