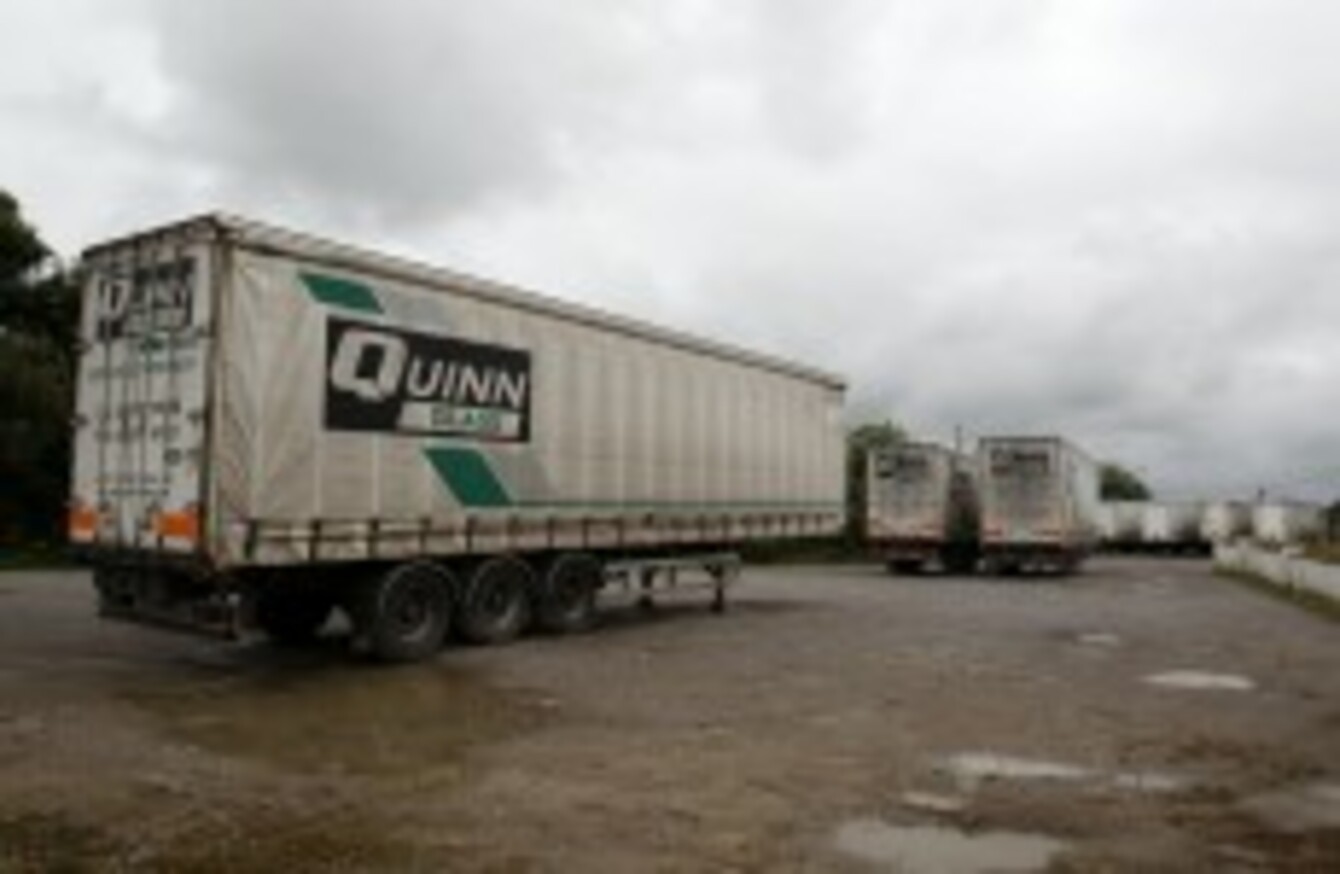 Image: Laura Hutton/Photocall Ireland
Image: Laura Hutton/Photocall Ireland
THE HEADQUARTERS OF the former Quinn Group – now named Aventas Group – was attacked last night as part of what has been described as a 'campaign of sabotage'.
This morning, Aventas Group released a statement saying that at approximately 10.50pm last night, two individuals drove through the bollards at its headquarters in Derrylin in a locally owned oil tanker.
They reversed the tanker three times into the doors of one of the buildings, set the cab of the tanker alight and fled in a car driven by a third person, said the company.
Aventas said:
Thankfully no one was injured and the building did not catch fire. The tanker fire was put out by the local fire brigade. We are very grateful to the PSNI for their prompt response and to the local fire brigade especially given the ever present danger of a tanker explosion.
The company described it as a "moronic attempt to disrupt our business" but said its contingency plans were activated immediately and all its businesses and services are operating as normal this morning.
Aventas said that this latest incident "is part of a continuing campaign of sabotage, intimidation and vilification against this company and certain of its employees".
We are aware that all of these criminal activities are orchestrated by a minority group and their sponsors outside our business, but in the local community. These people have a concerted agenda to undermine and destabilise our business with their own misguided and self-interested agenda in mind.
It said some of these people have expressed 'concerns' but "they have no regard for the impact such activities could have on our employees' jobs and on the local economy which is so dependent on our businesses"
The group changed ownership nearly three years ago, and Aventas said that with the continued support of its employees, "we continue to face down this misguided minority with resolute determination".