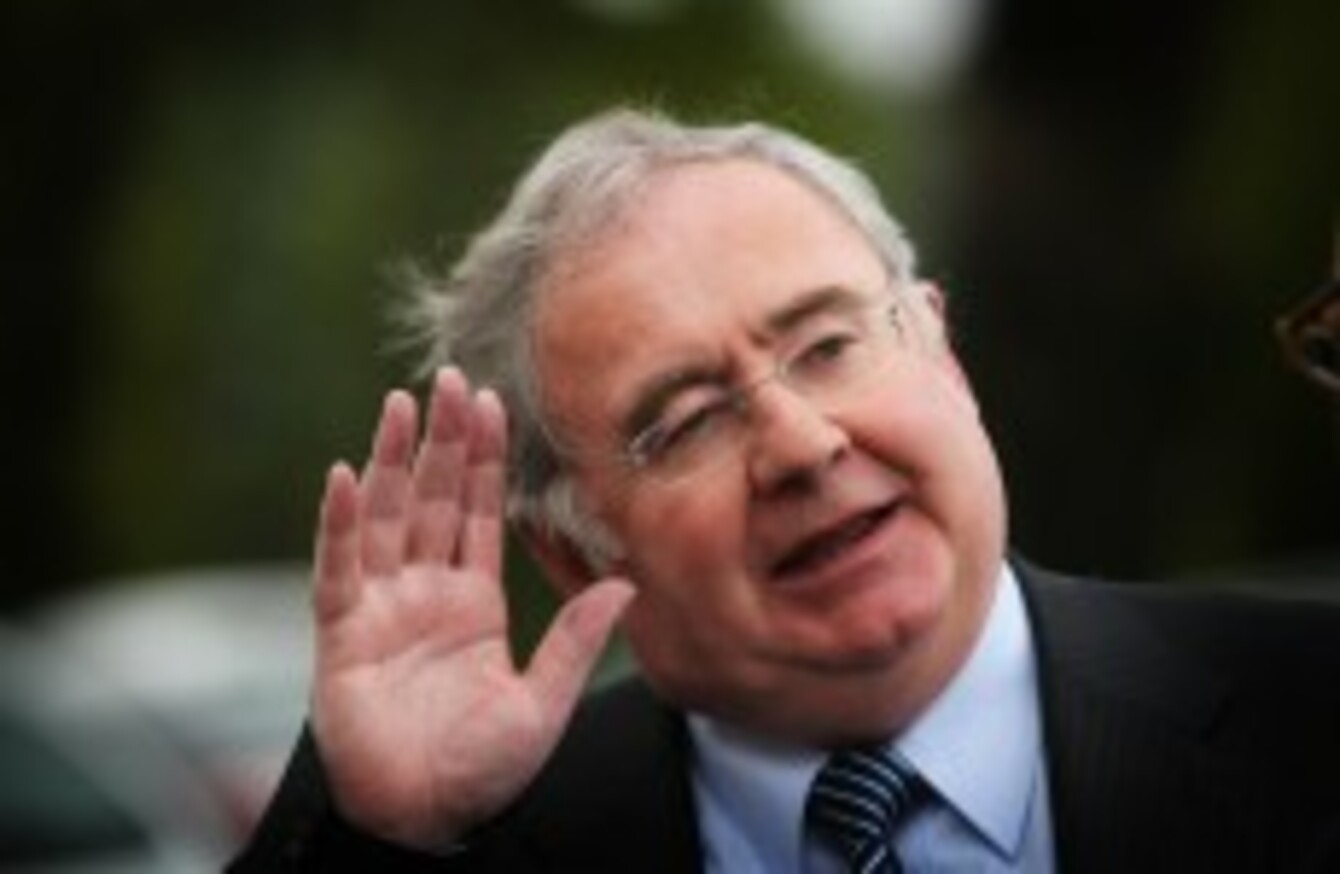 Pat Rabbitte
Image: Julien Behal/PA Wire/Press Association Images
Pat Rabbitte
Image: Julien Behal/PA Wire/Press Association Images
COMMUNICATIONS MINISTER PAT Rabbitte has said that there will be a deal to lessen the burden on Ireland paying down €31 billion in promissory notes to the now-defunct Anglo Irish Bank "in the next few weeks".
In an interview with the Dow Jones Newswires for the Wall Street Journal Rabbitte has said that a restructuring of the promissory notes or IOUs would be agreed with bailout lenders before the next repayment of €3.1 billion falls due on 31 March.
The government controversially repaid €1.25 billion to senior, unsecured bondholders in the now-defunct Anglo Irish Bank last month despite calls on it to default on the payment.
The money is being paid because of the issuing of so-called promissory notes to Anglo – now known as the Irish Bank Resolution Corporation – by the State when it took over the running of the bank along with Irish Nationwide Building Society in 2009.
Effectively an IOU, it will cost the government over €3.1 billion every year for the next 15 years. Finance Minister Michael Noonan has been working to secure a deal that would lower the cost of the bank guarantee and spread it over a longer period.
Rabbittee said that the issue of restructuring is "absolute critical" and said: "There are reasons to be optimistic that the Irish government does not have to pump in another €3.1 billion."