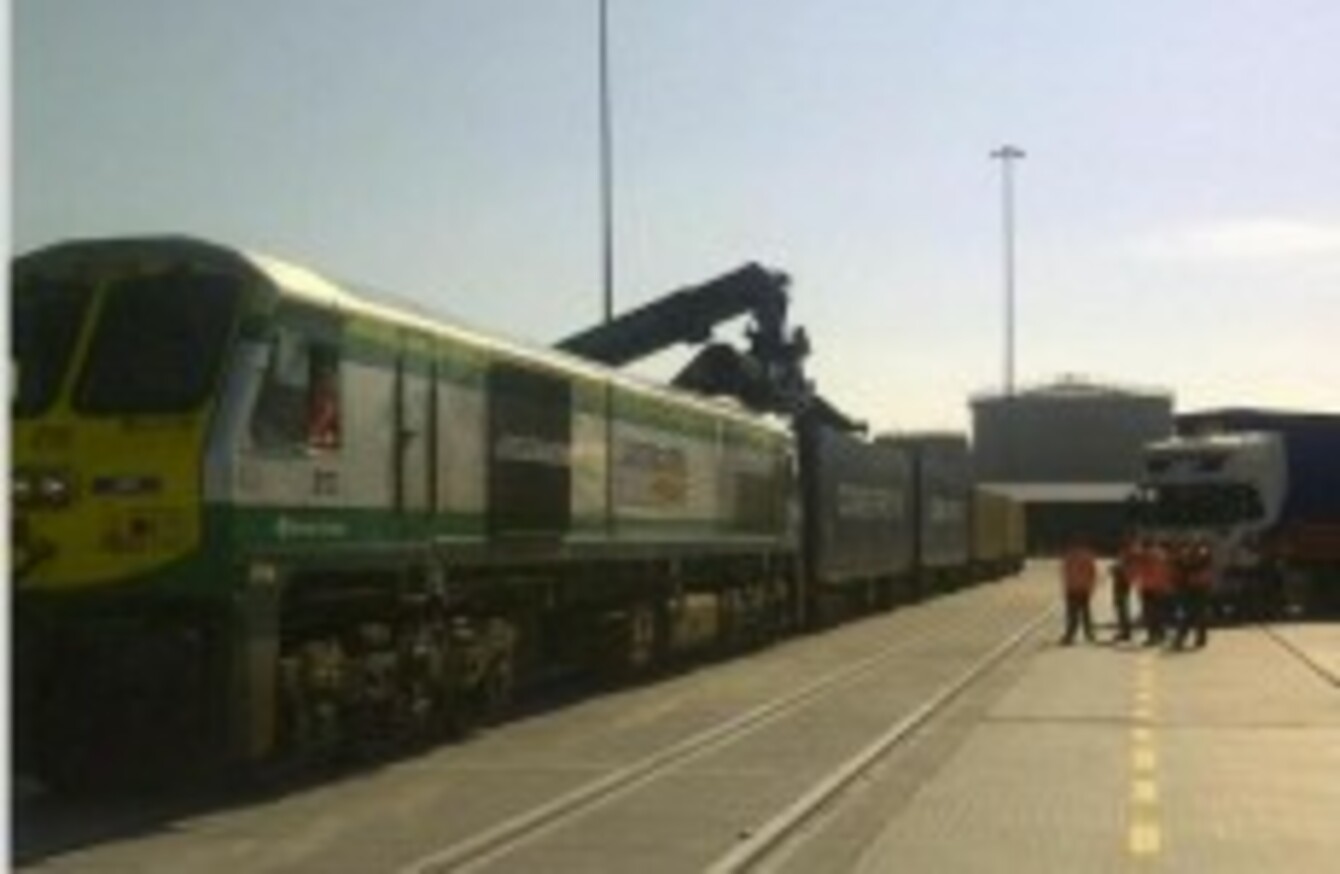 The new rail freight spur at Dublin Port today
Image: Irish Rail/Twitter/Lockerz
The new rail freight spur at Dublin Port today
Image: Irish Rail/Twitter/Lockerz
A NEW RAIL spur at Dublin Port will enhance the competitiveness of rail freight for the port company and Iarnród Éireann customers according to the Minister for Transport.
The opening of the new 1.6 kilometre long rail spur, following a €1.5 million investment by Dublin Port Company, will eliminate the need for loading and unloading of freight on Alexandra Road in the area.
A rail spur is a secondary railway line which branches off a more important through route.
International Warehouse and Transport (IWT), an Irish owned logistics firm, will be the first customer of the new facility with its new service to increase from 4 to 5 trains per week in each direction in the coming weeks as a result of the change.
IWT says the service will save up to 5.5 million road kilometres for year, reducing its carbon emissions by as much as 2,750 tonnes.
The Minister for Transport, Leo Varadkar said of the investment: "It will further enhance the attractiveness of the port as a destination for rail-based freight."
Iarnród Éireann rail freight customers Boliden/Tara Mines already exports 400,000 tonnes of lead and zinc concentrate through Dublin Port annually with around fifteen trains per week operating from the mine to Dublin Port.
The rail company also took delivery of its new fleet of passenger trains through Dublin Port last month.