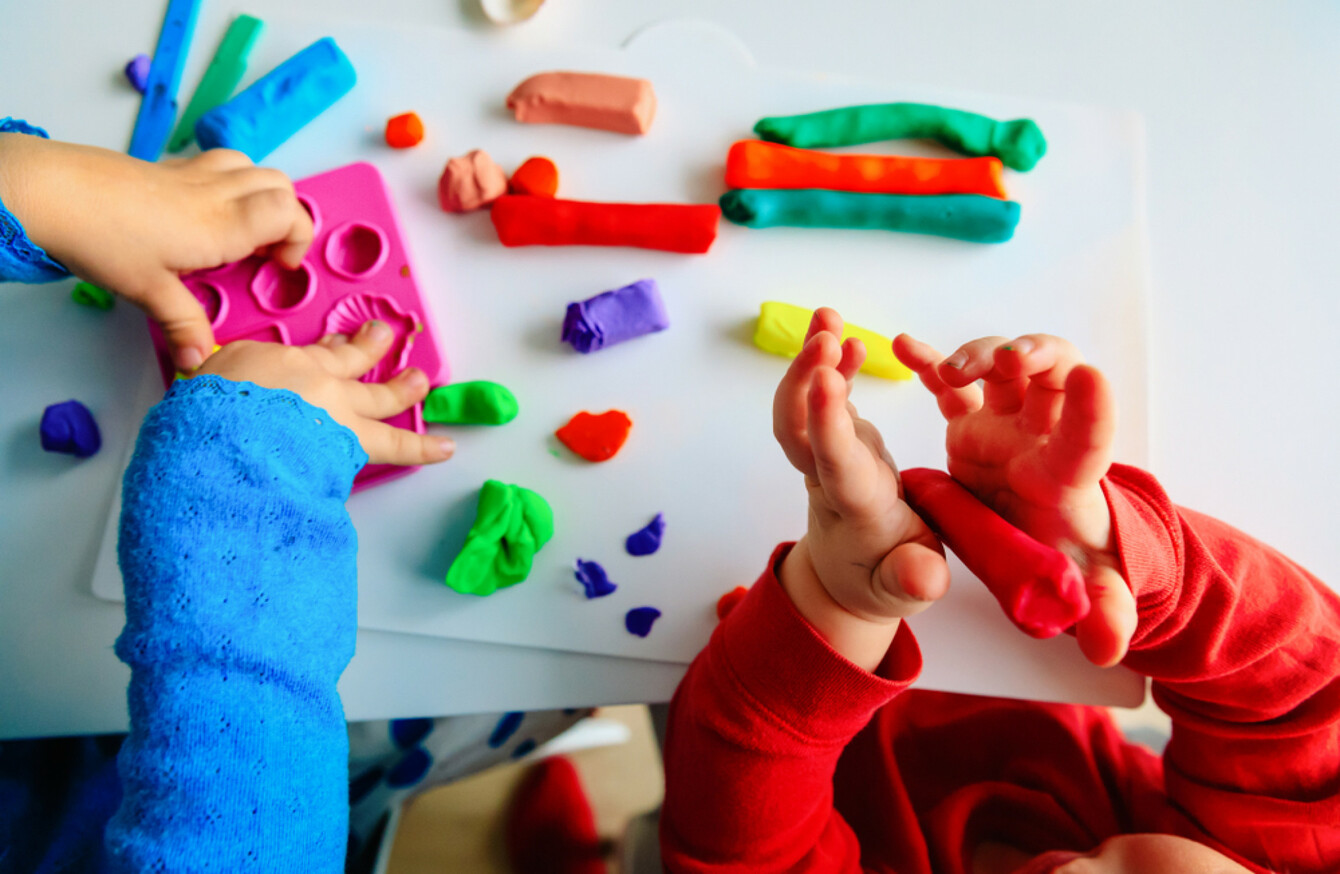 Image: Shutterstock/NadyaEugene
Image: Shutterstock/NadyaEugene
IN OUR NEW weekly You Tell Us feature, we'll be asking you to share your thoughts, with a new question each week based on different age groups, activities and location.
Everyone is welcome to contribute, and we'll feature the best answers in our weekly Family Magazine for thousands of other parents to read. 
This week, we asked…
What's the best rainy day activity for under 5s?
For next time: What's a great day out in the Dublin area for kids aged 5 – 10? To feature in the next You Tell Us, send us your answers here - or email us at family@thejournal.ie. 
1. Stock up on paper, glue and messy decorations: Buy packets of blank paper figurines and some things to decorate them with like bobbles, glitter and stickers. Arm the kids with some glue and a few bowls of the decorations and off you go: an hour of peace while they decorate the figures. Be prepared to let them make a big mess and to be picking glitter off everything for days afterwards though!
- Boards.ie user
2. Make a garden in a bowl: Put some sand or soil in a bowl and grab a few stems of things in the garden. They 'plant' them, make a hut from the twigs and make little paths. Planting seeds in egg cartons for the windowsill is good too.
 - pwurple
3. Challenge them to an old-school game: I have always found dominos and card games work well with my kids. They bring out the competitive side in us all.
- Ciara O'Brien via email
4. Build a tent in the living room: My two-and-a-half-year-old is loving Play-Doh at the moment. He also loves painting and baking. On the next rainy day, we're going to build a tent with sheets and pegs.
- Grace Hill via email
5. Clean up the house (no, seriously): Maybe it's my children that are a bit batty, but small kids seem to love a bit of cleaning. Mopping the floor, hoovering or give them a cloth and let them at the windows. Sure, it won't be perfect, so it might not suit the mega house proud, but it's good for entertainment value!
 - pwurple
6. Make some fun right outside your door: Go jumping in puddles! This works well for snow days too.
 - neyite
7. Sit kids 4+ down with Hama Beads: These are a great way to keep kids entertained as you can create endless designs. Just search for any character or object with the tagline 'pixel art', print it out and let the kids work away on their own masterpiece. Best suited for 4 and up, FYI.
8. Wrap up and head to the local park or forest trail: Head out for a walk with a pair of wellies and a good rain coat. My son never understood why other people panicked to get out of the rain. When it comes to getting new shoes as his feet grow, he's thinking about his next wellies!
For next time: What's a great day out in the Dublin area for kids aged 5 – 10? Post your answers in our Boards.ie thread here, comment below, or email family@thejournal.ie.