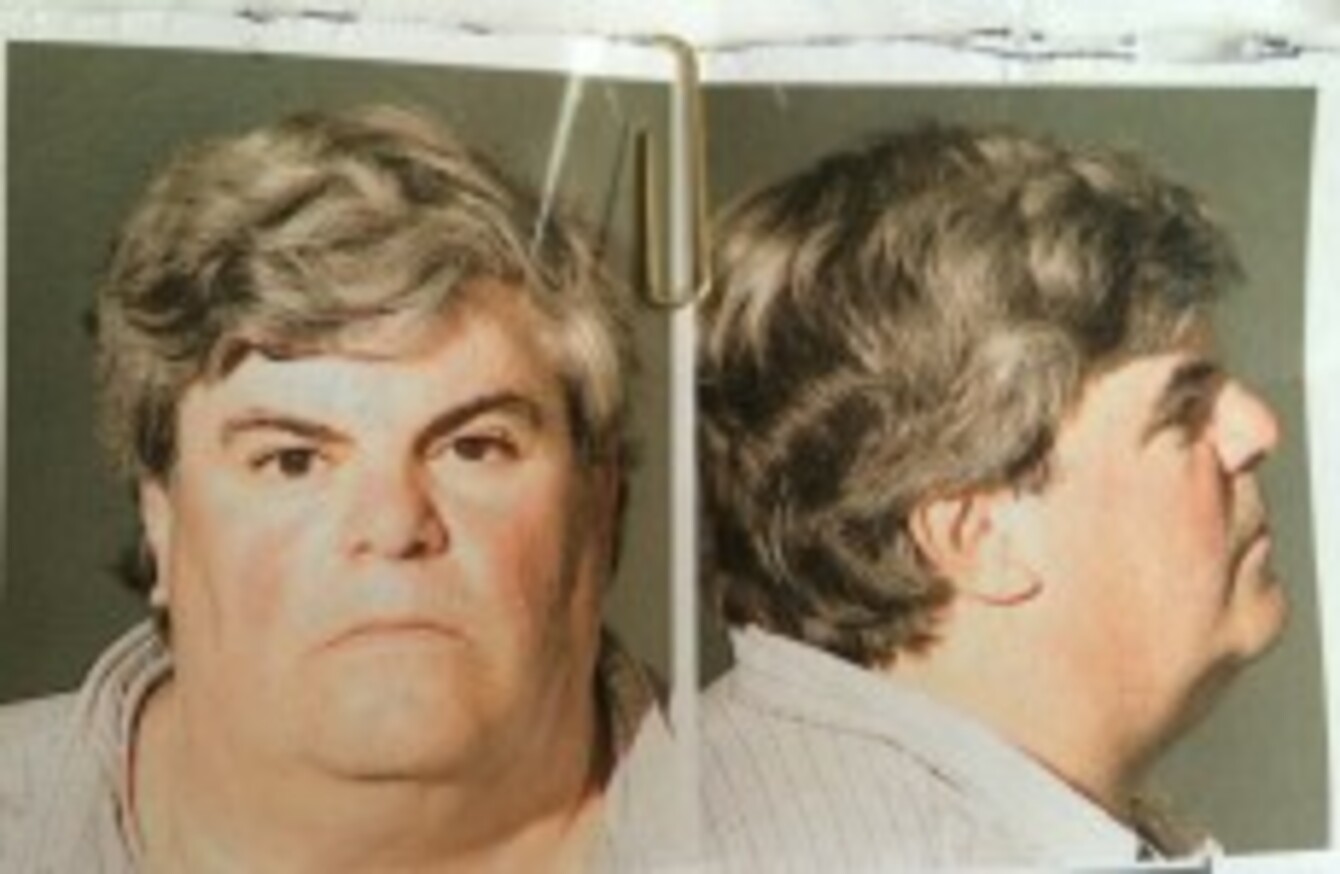 Ralph Cucciniello's mug shot
Ralph Cucciniello's mug shot
THERE ARE CURRENTLY 50,000 Irish men and women living and working illegally in the United States.
For these people travel outside the US is not an option. They cannot see their loved ones back home, they can't access American health care, and they can't even pay taxes.
Ralph Cucciniello looked at these people's plight and then proceeded to take advantage of it in the most calculated way imaginable.
The subject of a new RTE radio documentary, The Loophole, to be broadcast this afternoon, Cucciniello perpetrated a devastatingly effective confidence scam on his unsuspecting victims.
He affected the persona of a visiting professor at Yale Law School who had discovered the titular loophole in the US immigration system that would make legal status a viable possibility for the illegal Irish there.
Everything seemed legitimate – official documentation was processed from an office at one of the most prestigious universities in the world. Cucciniello had a security swipe card, a Yale email address, everything you would expect from someone who was what he said he was.
All it cost to take advantage of the loophole was $5,000. What could possibly go wrong?
The rumour regarding the scheme spread through the Irish community like wildfire and for a long time all was rosy for Cucciniello.
Until the whole house of cards came tumbling down in 2007.
The fraudster, now 62, is in his sixth year of a 20-year term at a Connecticut prison for defrauding more than 60 immigrants (almost all of whom were Irish) out of roughly $500,000, not a penny of which has ever been repaid.
He was finally arrested in Manhattan in 2007 while meeting with an Irish client after a more than 20 year career exploiting people in the most heinous way imaginable.
When sentencing him in 2008, Superior Court Judge Richard Damiani concluded that "Mr. Cucciniello's entire life was a fraud… he is an evil man," according to an Irish Voice report at the time.
One victim from Dublin, who did not want to be named, said : "the punishment fits the crime, but that doesn't help my financial state, now does it?"
He has that money somewhere and we'll never know where…
The Loophole, directed by Sheena Madden, will air on RTE Radio 1 this afternoon at 2pm.  It can also be listened to in podcast form here.