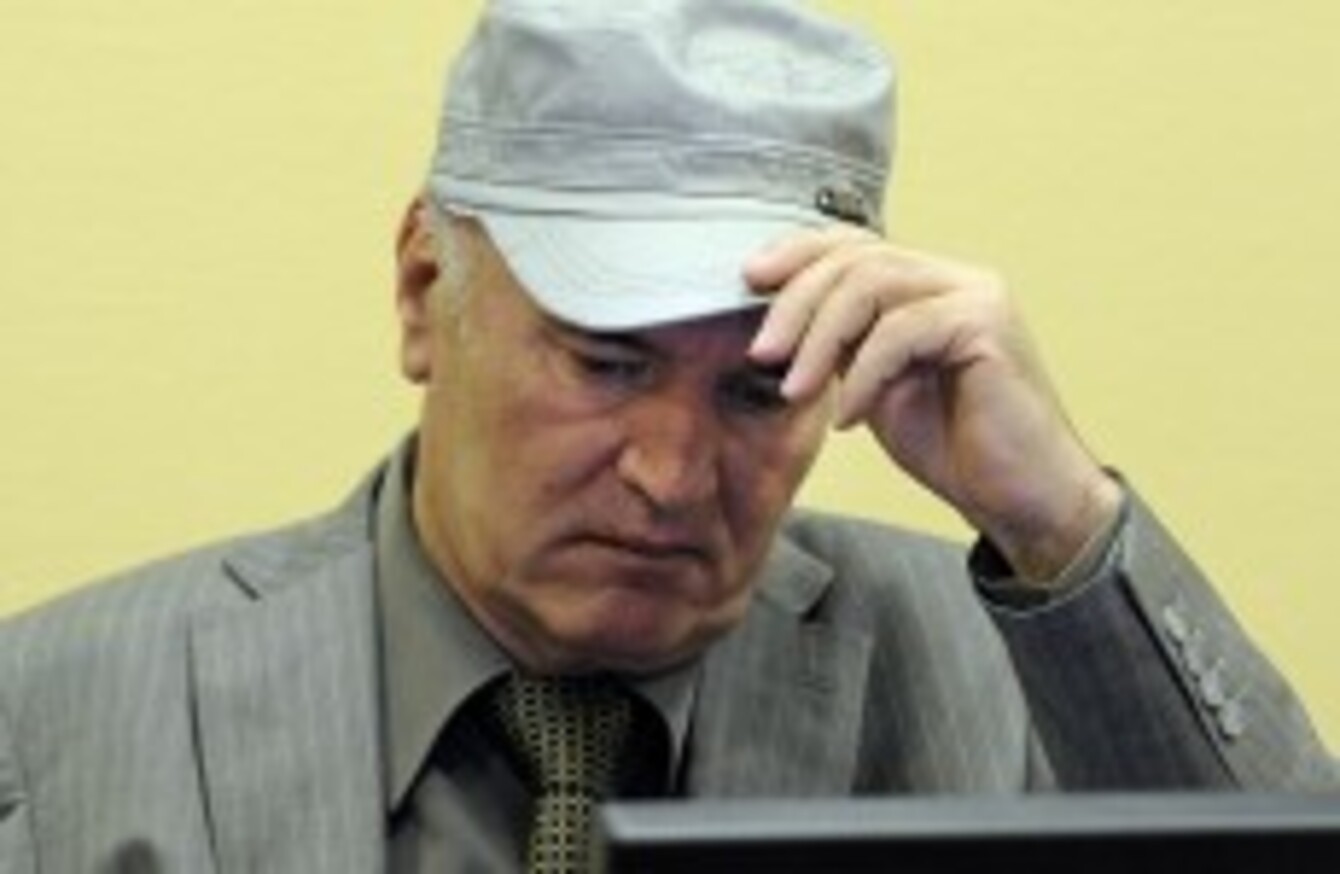 Ratko Mladic in the court room earlier this month
Image: AP Photo/Martin Meissner, Pool
Ratko Mladic in the court room earlier this month
Image: AP Photo/Martin Meissner, Pool
THE TRIAL OF former Bosnian Serb general Ratko Mladic at The Hague has been suspended until further notice.
The trial, which had originally been suspended on 17 May due to prosecutors' errors, was due to resume next week.
The International Criminal Trial for the former Yugoslavia said this evening that the decision was made after submissions from both the defence and the prosecution about the disclosure of evidence.
No further reason was given, but the ICTY said the full reasoning will be made public 'in due course'.
Mladic was arrested in Serbia last year after 16 years on the run. He is facing 11 separate counts at The Hague, including a charge of genocide for his role in the siege of Sarajevo between 1992 and 1996 and for allegedly orchestrating the massacre of 8,000 Muslims at Srebrenica.
He has refused to enter a plea.