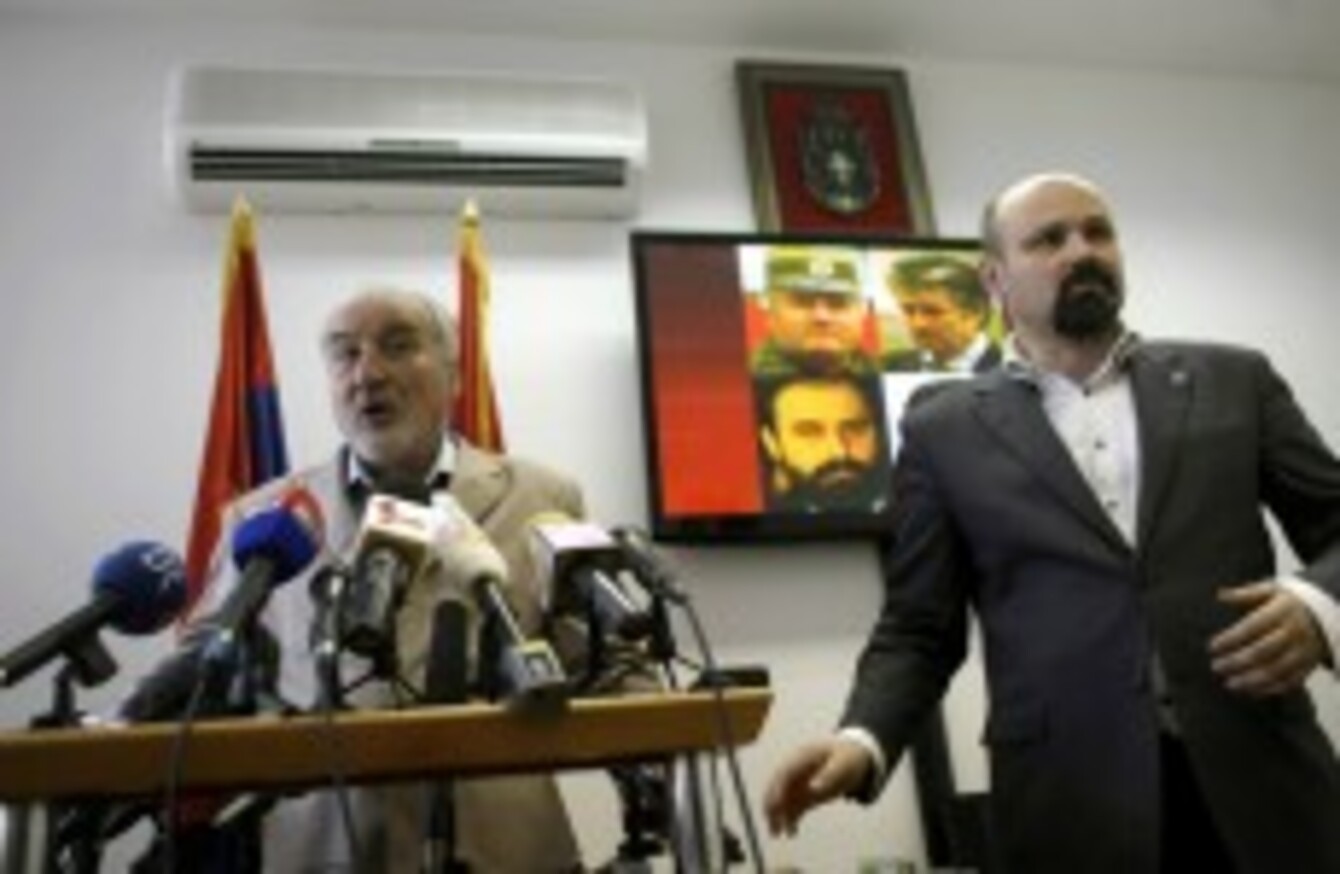 Serbian war crimes prosecutor Vladimir Vukcevic and deputy prosecutor Bruno Vekaric speaking about the trial today
Image: AP Photo/ Marko Drobnjakovic
Serbian war crimes prosecutor Vladimir Vukcevic and deputy prosecutor Bruno Vekaric speaking about the trial today
Image: AP Photo/ Marko Drobnjakovic
THE WAR CRIMES trial of former Bosnian Serb commander Ratko Mladic, which was suspended on 17 May, will resume on 9 July with the prosecution to present its case.
"Trial Chamber I has scheduled the start of presentation of the prosecution's evidence in the case of Ratko Mladic for Monday, 9 July 2012," said the International Criminal Tribunal for the former Yugoslavia.
The hearings will be held until 20 July, before the court takes a three week recess.
Proceedings have been on hold since a day after the trial started on 16 May because of "irregularities" in the transfer of prosecution documents to the defence.
On 31 May lawyers defending Mladic asked for a six-month extension to the trial's delay.
Mladic, 70, the so-called "Butcher of Bosnia", is charged with 11 counts of war crimes, crimes against humanity and genocide committed during Bosnia's 1992-1995 war.
They include in particular the masterminding of the July 1995 Srebrenica massacre of almost 8,000 Muslim men and boys, the worst atrocity on European soil since World War II.
Prosecutors also hold Mladic responsible for the 44-month siege of Sarajevo that left an estimated 10,000 people dead, the vast majority of them civilians.
Mladic, who was arrested a year ago in Serbia after more than 16 years on the run, pleaded not guilty to the charges at an earlier court hearing. He faces life imprisonment if convicted.