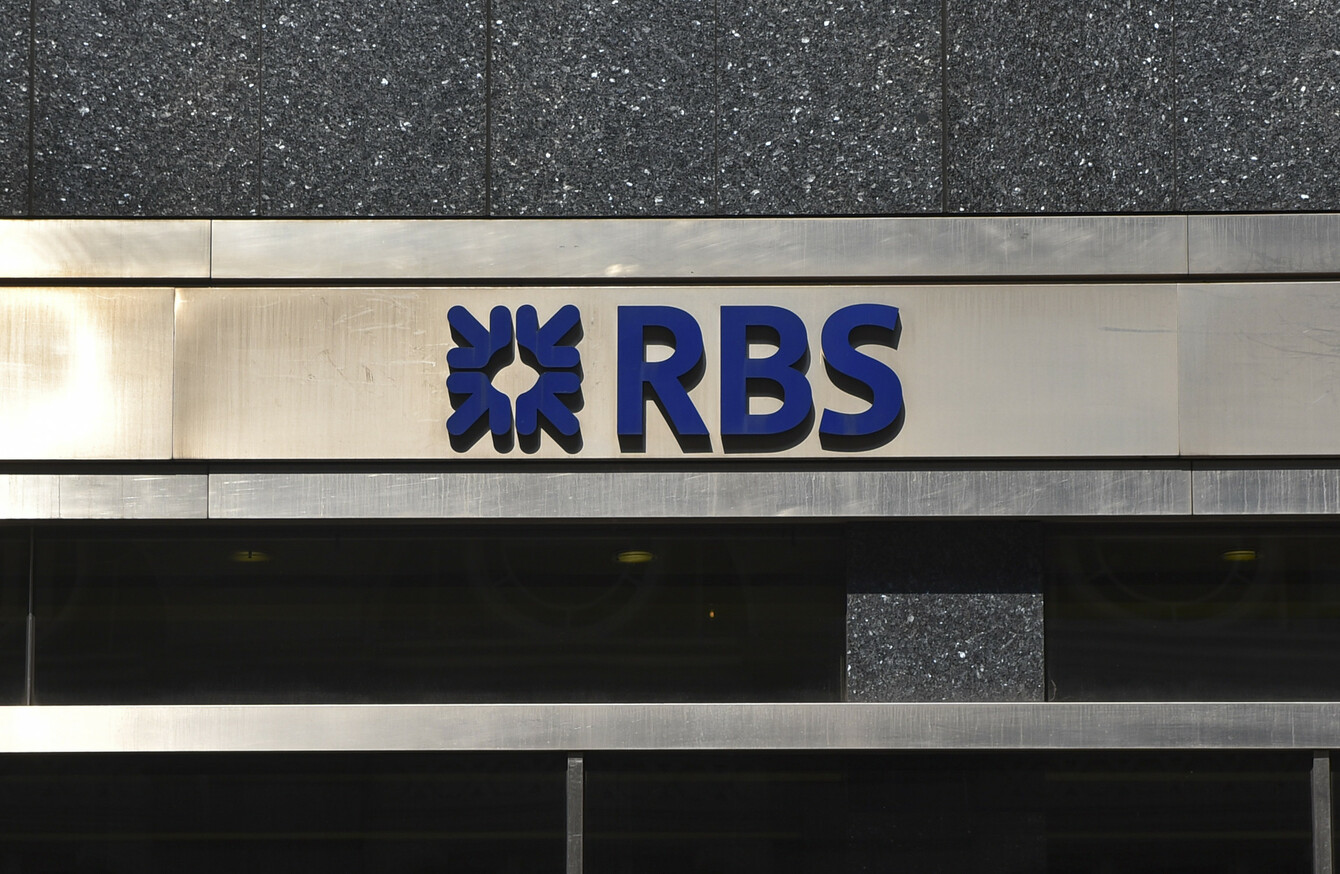 Image: SIPA USA/PA Images
Image: SIPA USA/PA Images
THE ROYAL BANK of Scotland, which owns Ulster Bank, has warned that it is planning "for the worst" amid increased talk of no deal over Brexit.
Chief executive Ross McEwan said RBS is setting up a new European subsidiary in Amsterdam to serve customers on the continent, but is awaiting for approval of its licences.
With Britain and the European Union yet to agree on what their future relationship should look like, McEwan told the BBC that RBS may lose business without a deal. 
"If we don't get the right licences, and we don't get them in time, that could create major problems for our customers and for the bank," McEwan said.
We are planning, unfortunately, for the worst.
McEwan said RBS had already deployed 150 staff to Amsterdam, and if regulators failed to approve trading licences for the operations, it would stop offering services to some of its European customers.
"In the next couple of months, we're going to have to make some decisions… we're going to have to think about which European customers we may not be able to bank," he said.
Leaving the EU
Britain is set to leave the EU on 30 March 2019.
The two sides want to reach a divorce deal by October or November to give their parliaments time to endorse it.
In July, Prime Minister Theresa May put forward a blueprint for future trade ties that envisages a free trade area for goods, agriculture and food through a customs agreement and common rulebook.
But the plan calls for looser ties in banking and financial services, which the City of London said would deal a "real blow" for the hugely important sector.
May's vision has also attracted fierce opposition from her own ruling Conservatives, who think it keeps Britain too closely aligned to the EU.
It sparked the resignations of former Brexit Secretary David Davis and then Foreign Secretary Boris Johnson.
Davis criticised the proposal again today, saying May's plan was "actually almost worse than being in" the EU and vowed to vote against it if it goes to parliament.
Meanwhile, International Trade Secretary Liam Fox dismissed warnings from Chancellor Philip Hammond over the long-term impacts of a no-deal Brexit on government borrowing and gross domestic product.
"This idea that we can predict what our borrowing would be 15 years in advance is just a bit hard to swallow," he told the BBC.
"I don't believe it is possible to have a 15-year time horizon on predictions on GDP," he said.