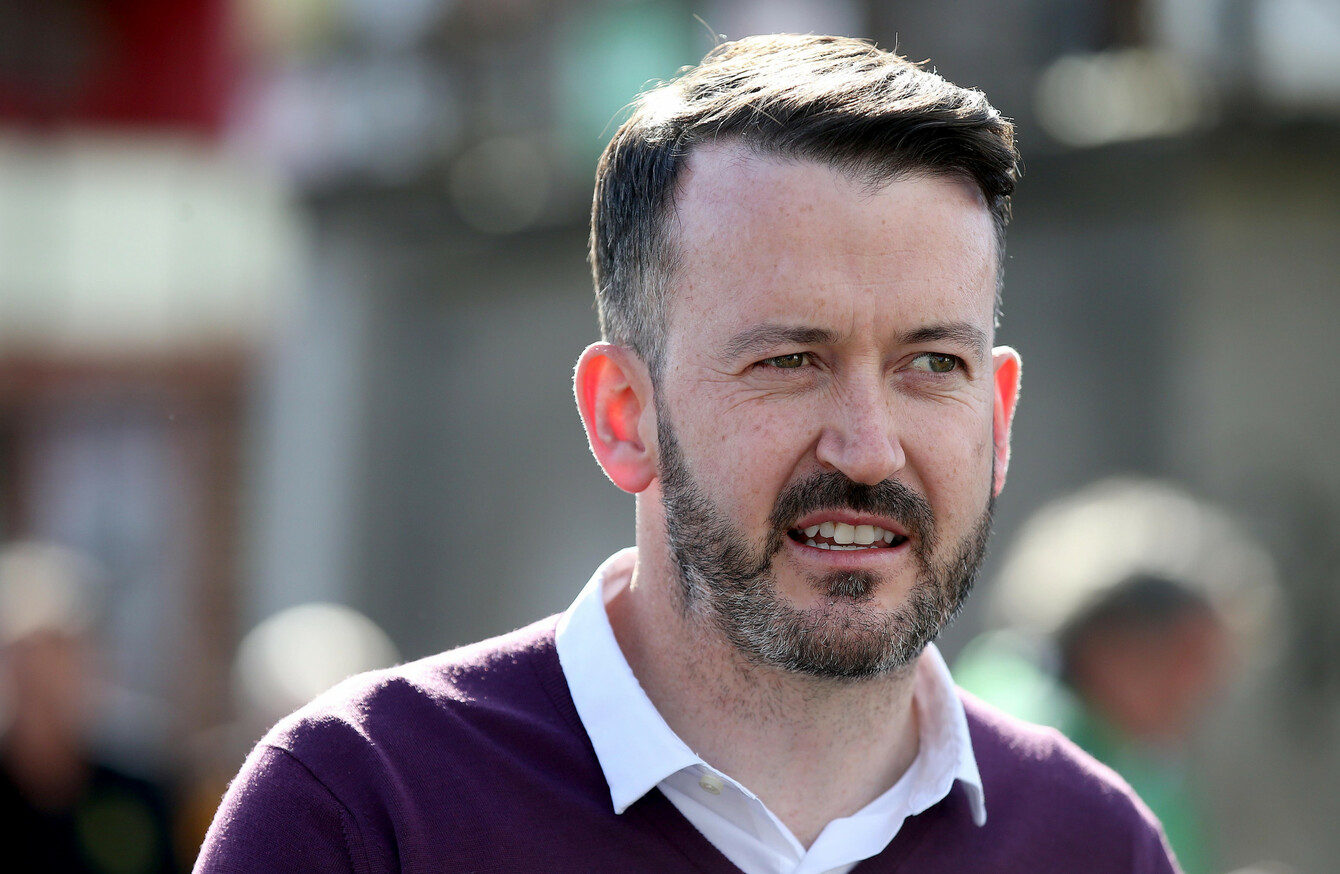 Image: James Crombie via INPHO
Image: James Crombie via INPHO
Updated 7.30pm
FORMER CORK HURLING goalkeeper Donal Óg Cusack has resigned as senior hurling coach and stepped down from the board of Sport Ireland.
The 40-year-old was criticised in recent weeks after it emerged he wrote a character reference for former Irish Times journalist Tom Humphries.
Humphries was given a two-and-a-half year jail term today after pleading guilty to the sexual exploitation and defilement of a child.
In a statement released on Twitter, Cusack said: "I have informed the Clare County Board, Clare senior hurling management and players that I will not be resuming my position as coach in 2018.
I do not wish any controversy to detract from the important work of the board.
Addressing the character reference he wrote for Humphries, Cusack said:
I absolutely condemn the crimes he has committed. I cannot begin to imagine the terrible suffering of the victim.
I apologise for any hurt or offence caused by my action. My intention was to help a human in a dark place who asked me for help.
"I showed a lack of judgement in this situation for which I am genuinely sorry."
"A terrible wrong"
The Sunday Times chief sports writer David Walsh also wrote a character references for Humphries.
In a statement he said that he "unequivocally" condemned Humphries' actions but said he believed a "friend is there through thick and thin".
Speaking today, Walsh said: "As justice has now run its course I want to say that I unequivocally condemn what Tom Humphries did and have every sympathy for the victim in the case.
I read her victim impact statement and have some sense of the terrible ordeal she has been through. Furthermore, in a radio interview five years ago I spoke about the case in a manner that was insensitive and ill-judged – I apologise unreservedly for that.
"In writing a character reference for Tom I was not in any way condoning the crime for which he has now been sentenced.
I have been a friend of his for thirty years and since his arrest in 2011, I continued to be his friend because I believe a friend is there through thick and thin. Tom did a terrible wrong for which he has now been given a custodial term.
Sentencing 
The head of the Dublin Rape Crisis Centre (DRCC) has said the "implementation of sentencing" needs to be looked at.
Judge Karen O'Connor said that she took mitigating factors into account while handing out the sentence.
The DRCC's Noeline Blackwell told Newstalk that the fact that Humphries had been in a high position, and wasn't anymore, was a key factor in the case.
"We may need to look at sentencing as well, but certainly just the implementation of sentencing is what is important about this case," she said.
That [high position] seemed to be the key that was deciding the length of sentence – not the level of harm that this man purposefully did many, many times to a small girl.
Campaigner Niamh Ní Dhomhnaill, who went public when her former boyfriend was given a suspended sentence for raping her while she slept, was also critical of the sentence given to Humphries.
She also told Newstalk: "Whatever I have read seems to go into great detail in terms of how Tom Humphries has been affected by this.
And at the very end – from the news report I have seen – there is a very small amount about the damage done and the harm done to the individual in question. It just feels like they don't get it.
Additional reporting by Cliódhna Russell.