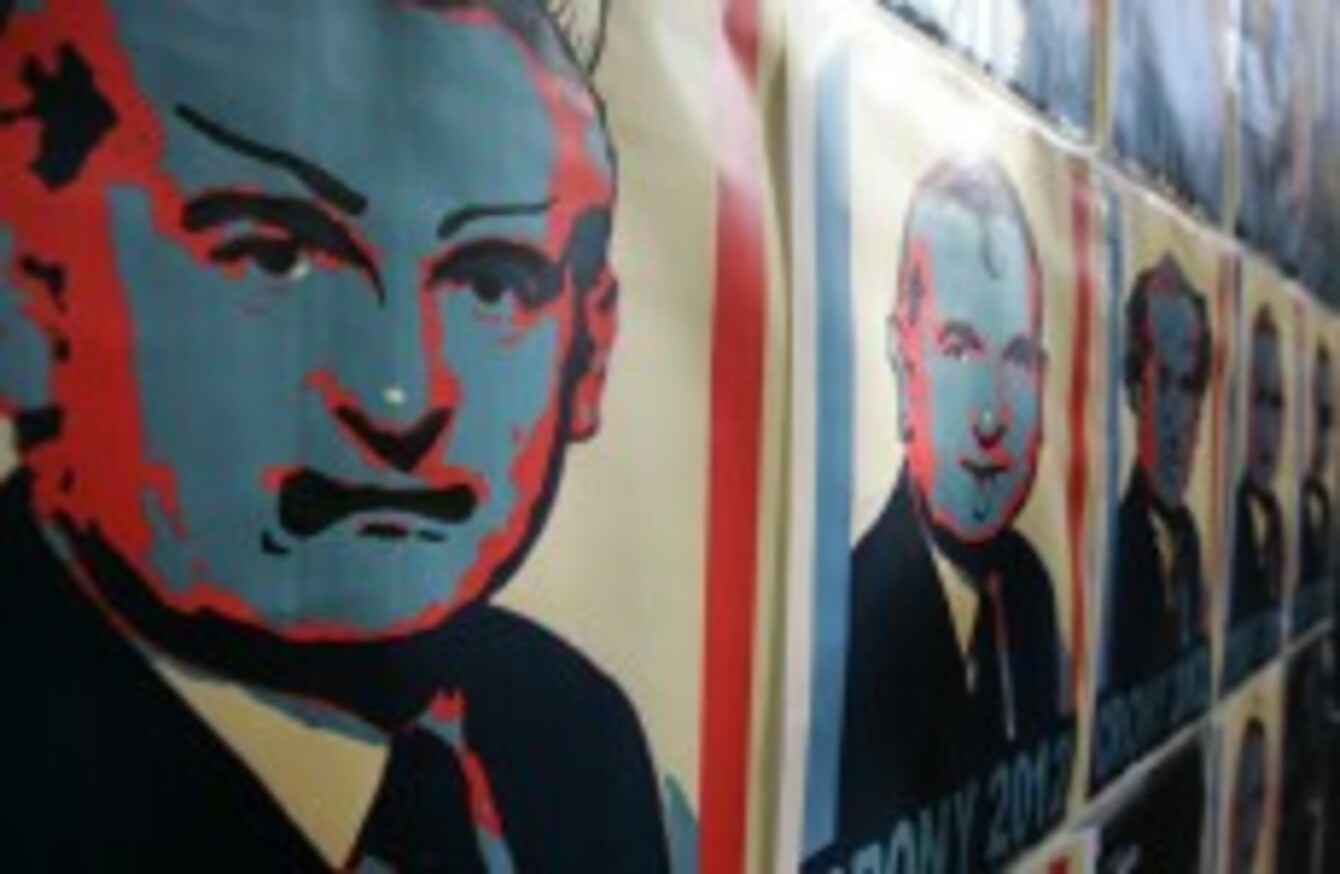 Fair comment or time to look back - but not in anger?
Image: Photocall Ireland archive
Fair comment or time to look back - but not in anger?
Image: Photocall Ireland archive
THE SILLY SEASON continued with aplomb at the weekend courtesy of the Sunday Times report featuring Bertie Ahern. Obviously short on sensational scoops, the paper contacted the former Taoiseach's colleagues and detailed how they were surprised at the revelation that Bertie apparently scratched the Sunday Independent's back while it scratched his.
The story regarding how the then Taoiseach gave the Sunday Indo insider scoops in return for the newspaper not printing details from his turn at the Mahon tribunal, had already been revealed on the TV3 documentary Print and Be Damned.
But if there is anything truly shocking about this story, it is the fact it comes as a surprise to anyone. Politicians and anyone with a public profile almost always try to influence coverage by offering something in return.
Indeed, the job of public relations consultants is often more about keeping stories out of the media than getting stories into the media.
Nonetheless, even with emerging signs of recovery in the property market signalling an economy on the slow but steady rise out of recession, and with many other stories of importance to occupy our thoughts, Bertie bashing still gains traction in the media.
We need to look with our heads rather than our hearts
This is despite the fact that, more than ever, we need the ability to look at our past, present and future with our heads rather than our hearts. But, while this would be the ultimate sign of a country that has finally reached adulthood, it seems as far away as ever.
In January 1988 the Economist used the headline "Poorest of the Rich" to describe Ireland's place in Europe. Less than ten years later it was calling us "Europe's shining light."
Now, similar to 25 years ago, Ireland needs to drag itself out of a wretched economic slump to become a leading light once again. And when it comes to achieving this and protecting our economy from the mistakes that robbed us all of the riches gained over the past two decades, the government should turn to those who have been there and done that.
While Albert Reynolds and then John Bruton helped create and indeed usher in the turn around to Ireland's economic fortunes, it was under Bertie Ahern's leadership when the country truly became a global brand for success.
Indeed, regardless of what you think of the man, the list of achievements on his curriculum vitae between 1997 and 2008 are not only the envy of any Taoiseach, but of any world leader.
Arrogance and ego compounded gross mistakes
And then it all collapsed. Arrogance and ego compounded gross mistakes through inaction and ineptitude, with a 'sure we will be alright on the night' attitude.
Our fall from grace is a matter of public record and has left a scar everyone in Ireland will carry for a long time.
However, as obscene and unpalatable as this may sound, with our economy looking as if it is on the way to slowly climbing out of the hole it was catapulted in to, few have Bertie Ahern's insight and knowledge when it comes to economic success, nor do they have his insider knowledge of the gross errors that can be made to squander such success.
However, mention his name nowadays and you will be verbally hung, drawn and quartered.
But the truth is the only way we can ever ensure we learn from the past is to embrace it.
The lessons they learned could be ignored
I am not for one minute suggesting Ahern should ever again lead this country or a political party. It would be a farce to suggest he would ever be in a position to do so. But if we banish Bertie and the others we blame for our downfall from public discourse the lessons they learned could be ignored.
They therefore should not be ex-communicated. They have the knowledge to explain the decision-making process behind key policies (some which worked and others which bombed) during their time in office, in order to help agencies, government departments or advisory boards guard against past mistakes and better plan for a sustainable future.
However, if any government-connected think-tank or advisory group declared it had collaborated in any way with the likes of Ahern or Cowen people would be up in arms.
While in America they laud and learn from people who have been forced to study the hard lessons of failure, in Ireland we shun them. And that is why, unfortunately, we never truly seem to learn from our past.
Paul Allen is managing director of Paul Allen and Associates PR, www.prireland.com