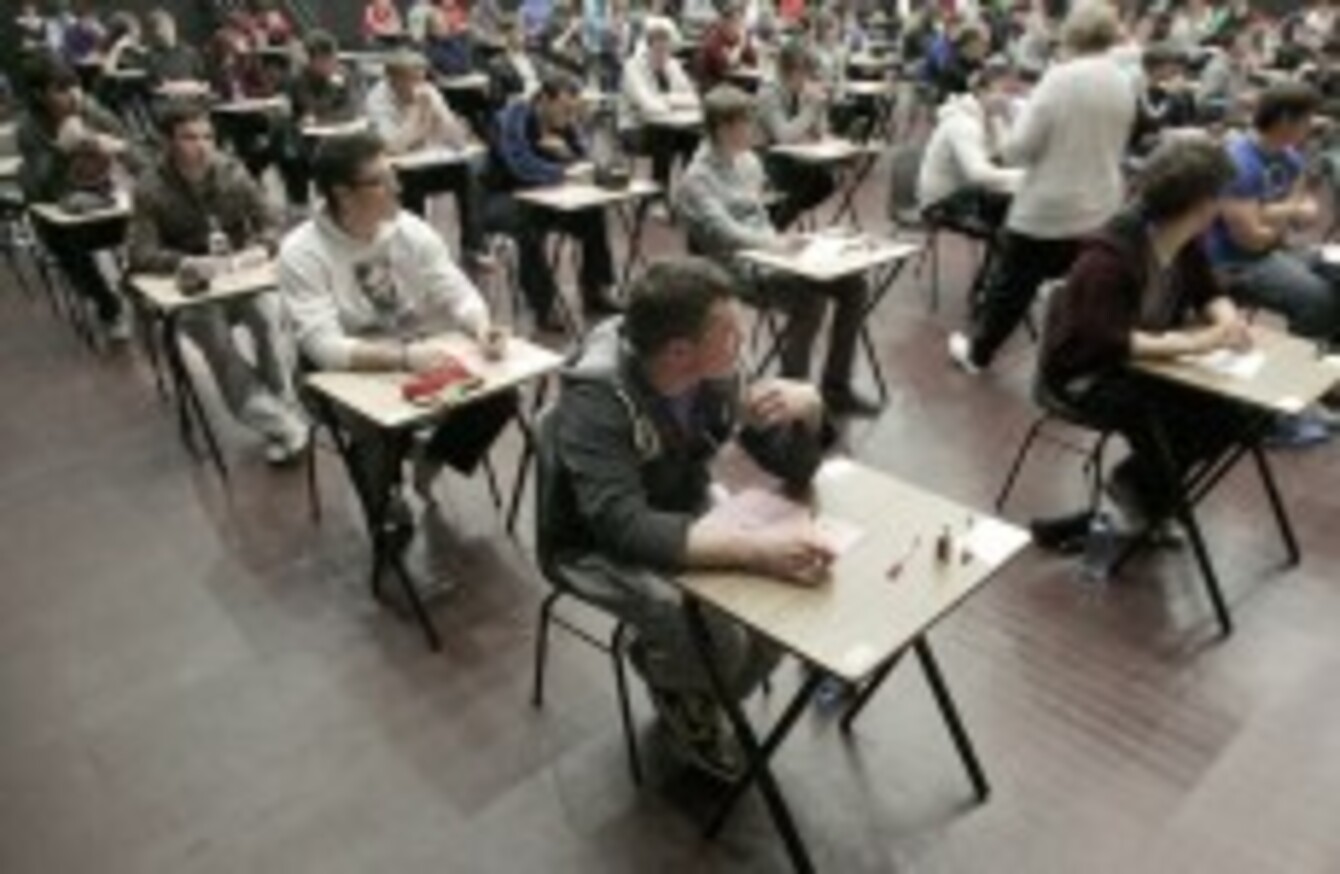 Image: (Mark Stedman/Photocall)
Image: (Mark Stedman/Photocall)
The National Council for Curriculum and Assessment (NCCA) recommended changes to the Junior Certificate examination with Minister for Education Ruairi Quinn considering how continuous assessment as opposed to examinations could have a greater role in the Junior Certificate.
The NCCA cited Killinarden Community School in Tallaght for its work with first years as an example of an innovative approach that could be followed. The students have choices about the kind of activities they take part in with a focus on the development of literacy and numeracy. The school's Deputy Principal Noirin Walsh says it is time the Junior Certificate caught up.
THE JUNIOR CERTIFICATE has been around for a number of years in its present form and it is time for a change. It is no longer in tune with the demands of the students and similarly to the Leaving Certificate there needs to be more of a focus on technology and skills so that children can be prepared for the future. We need to be upskilling them to a higher degree.
Years ago there was a mentality that one size fits all but we know that is not the case now. All students are different and they all learn in different ways. We are a Deis school so there are lots of hurdles that we must get our students over so that they can reach their end destination. It is important that we incorporate more variety into our curriculum. More practical work is needed rather than just learning from books – almost back to the apprenticeship days.  For instance, we have a wonderful art department and many beautiful pieces of art produced by the students around the school. These are skills that the many students flourish in, but of course investment in these type of practical initiatives in education come at a cost.
Capital intensive
The funding of programmes like this are capital intensive, but if work like this can be turned into credits so that we can vary and tailor the way our students are assessed, that should be welcomed.
Times have changed and so have our students. The way they learn information has moved on and the education system needs to follow suit. Children need information on how they research information. When we want to know something now we 'Google it' – we should be showing children how to access reliable information and showing them how to use that information with confidence. They should be learning how to discern information and look at things critically. It is not the same as years gone by where children should be retaining and reeling out information.
Assessment is needed
I believe that we do need to have the Junior Certificate – we need some sort of marker. However, the Junior Certificate exams should be aimed at letting children show-off what they know and not about catching them out on what they don't know. The new Junior Certificate framework should address that. Children learn in different ways and we need to give them a chance to display what they have learned.
The Junior Certificate is a good way for students to prepare for the Leaving Certificate, but that too will be changing in time no doubt. The initial stage is changing the junior model so that the senior level can evolve also. But there is no doubt that the Junior Certificate is a great way for the students to show off their achievements and hard work.
#Open journalism No news is bad news Support The Journal

Your contributions will help us continue to deliver the stories that are important to you

Support us now
It is not the same world we once lived in and it is the time that the Junior Certificate caught up.
Deputy Principal Walsh would like to congratulate all the Junior Certificate students of Killinarden Community School on their results yesterday. The school is holding an open evening on 25 September from 5pm – 7pm. Anyone that would like to come along and meet the staff and teachers as well as take part in interactive workshops is welcome. Click here for more information.