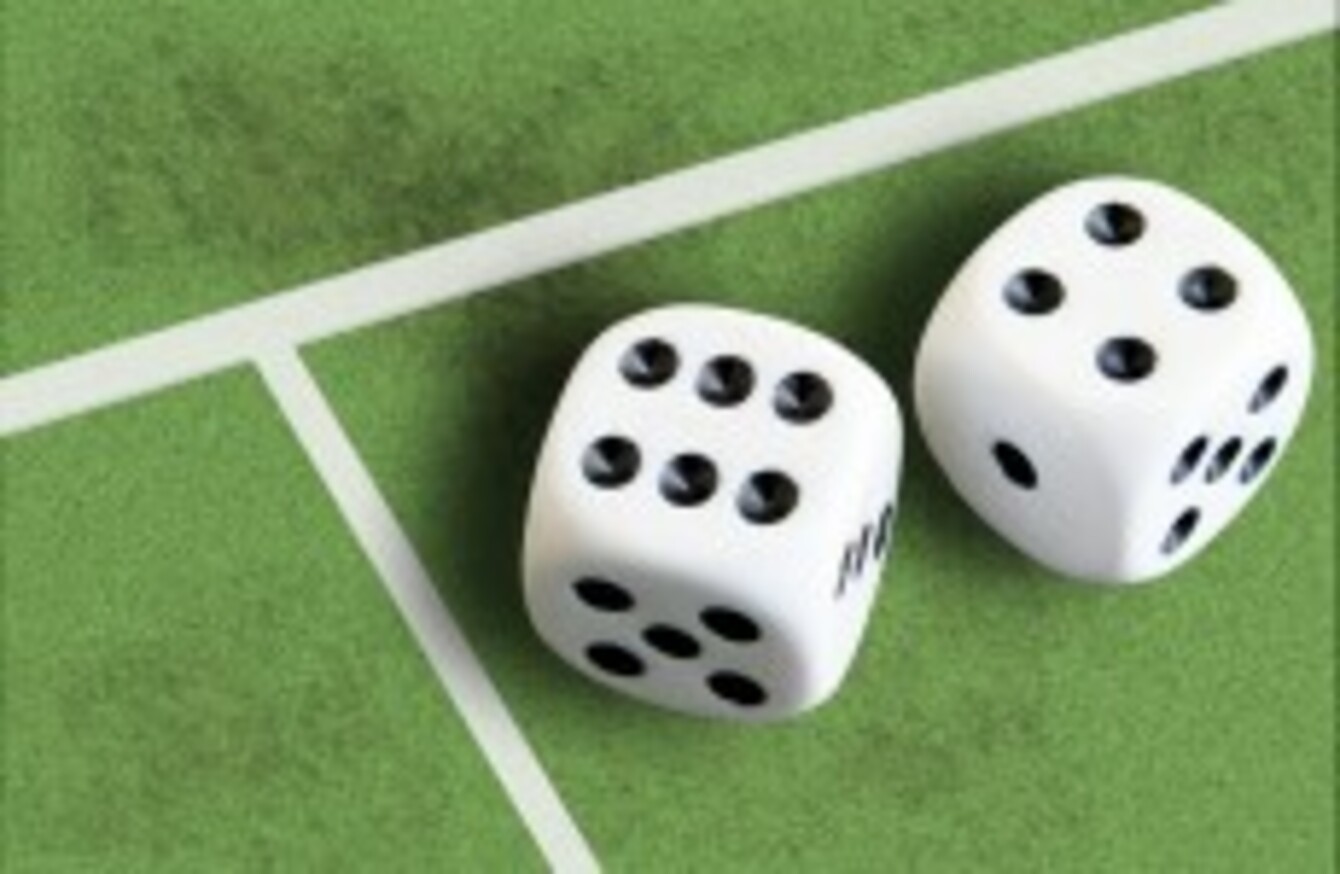 Image: Shutterstock
Image: Shutterstock
I STARTED GAMBLING when I was 15. I worked in a large supermarket and when I was in the canteen for my lunch there was a lot of talk amongst the lads about Dublin winning. They were on a good streak.
So, I used to bet on the matches as they just kept winning. By the time I was 19, they weren't winning any more, so I moved on to betting on other football matches. From something so easy, it just escalated from there.
No one knew about my addiction and even when I eventually admitted it, no one really believed that I could be a gambler. I am just a normal, middle class man, so for some people, it was difficult to accept.
I got married very young but it didn't work out. The poor girl didn't have a chance really, she didn't know what was going on half the time. There would be people knocking on the door, looking for money I had borrowed, money I had no inclination in ever paying back. And I would just tell absolute bullshit stories about what I was getting up to.
Putting on a front 
Gambling puts huge pressure on you, but not just you, your family too. I just couldn't function all that well. I would put on a front that everything was going to be okay, but then at night you would stay up thinking, and then you would just be wrecked. You would also be in a sheer panic if someone rang the phone or knocked on the door. It really affected every facet of my life.
I was never much of a drinker, but I would go for a pint to watch the match, but I was always trying to organise a bet against my friends and then I would feel utterly miserable when the team lost.
It's a total buzz thing – but sometimes you could get a sense of relieve when you lost. It meant that you wouldn't have to go home and explain where you got all the money from. During the week there would be 101 things I wanted to buy, but then when I won the money it would be blown in one day.
Online gambling
I am now in my 50s, so I missed out on the whole online gambling that has really taken off. I am older and more mature now, and I have the proper supports in place to not go near it.
Online gambling is a major issue. I recently went into a school to give a talk to a bunch of transition year students about gambling. I turned the question on them and asked them if they felt that they had a problem with online gambling. Out of 100 boys, 10 boys raised their hands. I was shocked. These lads are just 16 or so, but the Internet allows them to be faceless.
It is something I have noticed in the meetings too. There is definitely a lot of young guys coming in to the Gambling Anonymous meetings and  the vast majority seem to be addicted to gambling online. You have to be careful too as when you tell these guys they can find more information about GA on the website, you actually need to give them details on a piece of paper – anything that would avoid them logging on.
Losing control 
Another thing that was not around when I was in the midst of my addiction were casinos, which are big business here in Ireland now. The message is though, that it doesn't matter what way you do it though, gambling is gambling and it comes down to you not being able to control it.
Not going into the amounts that I gambled, I can say that I could probably have another house had I not gone down the road of gambling.
The moment I knew enough was enough was when my wife pretty much had me cornered. I saw her face, I couldn't hide from it any more and I just said I can't do this any more.
To be totally honest, I didn't put my heart and soul into Gamblers Anonymous at the beginning. I had visions that it would be like how it is in the movies, but I have met some great people there. Now I go to two or three meetings a week and I do school talks also. It keeps me motivated.
The author of this article wishes to remain anonymous.
Gamblers Anonymous awareness campaign for 2014 is running from the 8th of Sept to the 21st of Sept. There are open GA meetings being held all over the Leinster Region during the 2 weeks which all members of the public can attend. Meetings are also held around the country. If you want to find out a full list of the meetings log onto www.gamblersanonymous.ie or telephone 01-8721133.