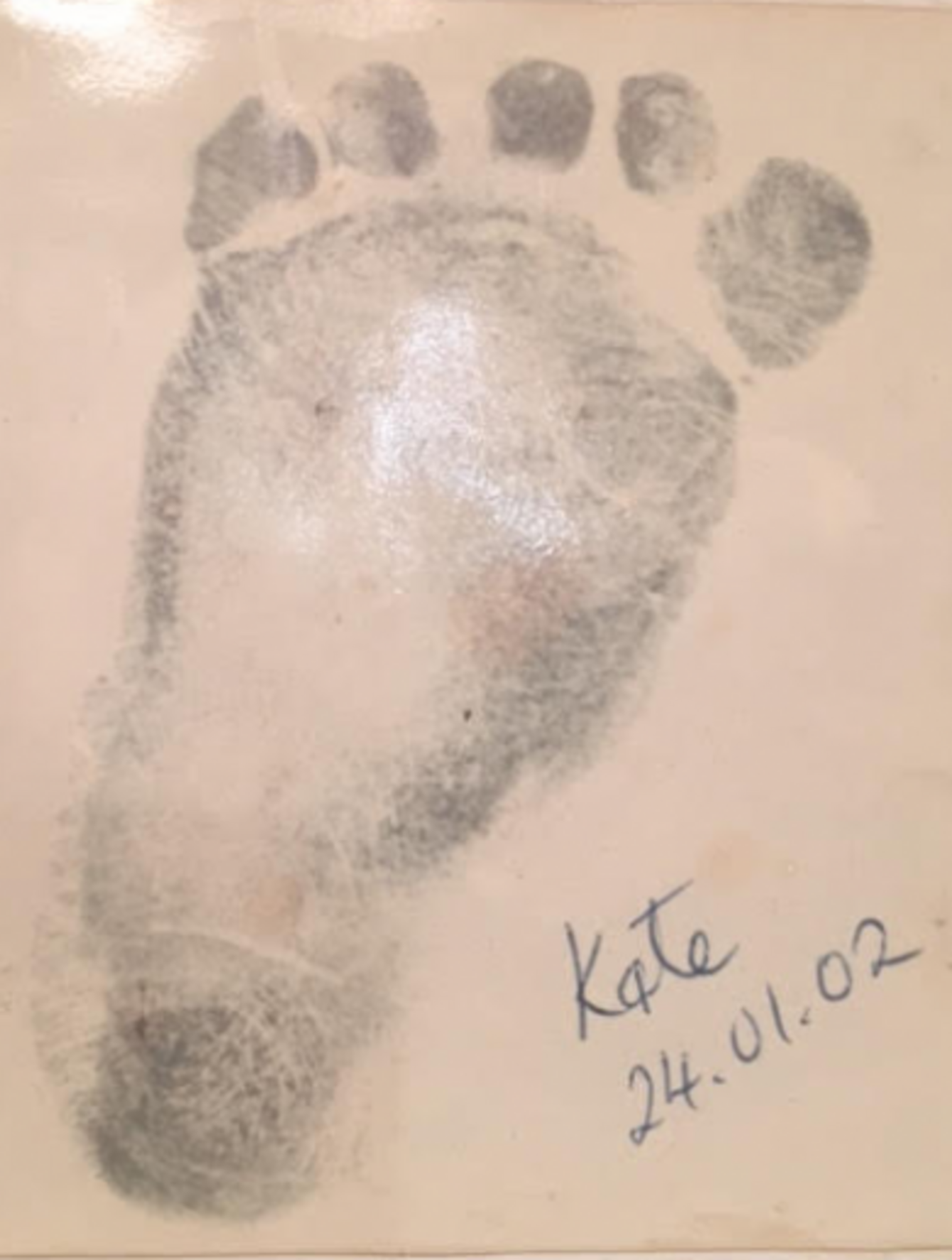 KATE DIED ON the afternoon of the 23 January.
She was born on the 24 January.
Kate is my daughter.
Kate was born still.
Stillborn.
Kate died kicking and screaming, fighting to live in my womb.
When you imagine birth, you imagine life.
The silence of her birth is still ringing in my ears. It is the loudest heartbreak.
The death of a baby before birth is a silent grief.
People can't mention your bump and the baby that's gone.
A headstone is the only place on earth (apart from our hearts) where her name is etched.
I grieve daily for the life that never grew up in this world.
I feel her body, I touch her face, I smell her but she is not here.
I recall her fingers, her torso, her long feet.
I held her lifeless body and dreamt of the life she would not have.
I never dreamt of a life without her.
I watch as others born at that time celebrate birthdays, communions, secondary school, first kisses.
My heart lurches for my child who does not get to do the same.
Hollow arms, aching heart.
Babies are meant to be born. Babies are not meant to be dead.
Sadly, thousands of people bury 'stillborn' babies every year. Perfectly formed, full term babies that are 'stillborn'.
Our hearts as parents are not always still. We grieve the life we would have shared with our baby.
"What did you have?" they ask. "I had a girl," I say.
"What did you call her?"…. "Kate," I say.
"Is she sleeping well?" they ask.  "Like an angel," I say.
"How many kids do you have?' they ask.
That's the hard one. I have three: one in heaven and two here.
The silence is deafening.
Written by Triona Mc Conkey (McHale)
Mother to Kate, 24/1/2002
Paddy 29/1/2005
Billy 5/7/2006
Triona sent TheJournal.ie this piece after reading Orla Ryan's personal story 'Then everyone died': I lost four people I loved in 14 months. If there is an experience you'd like to share, please mail sinead@thejournal.ie