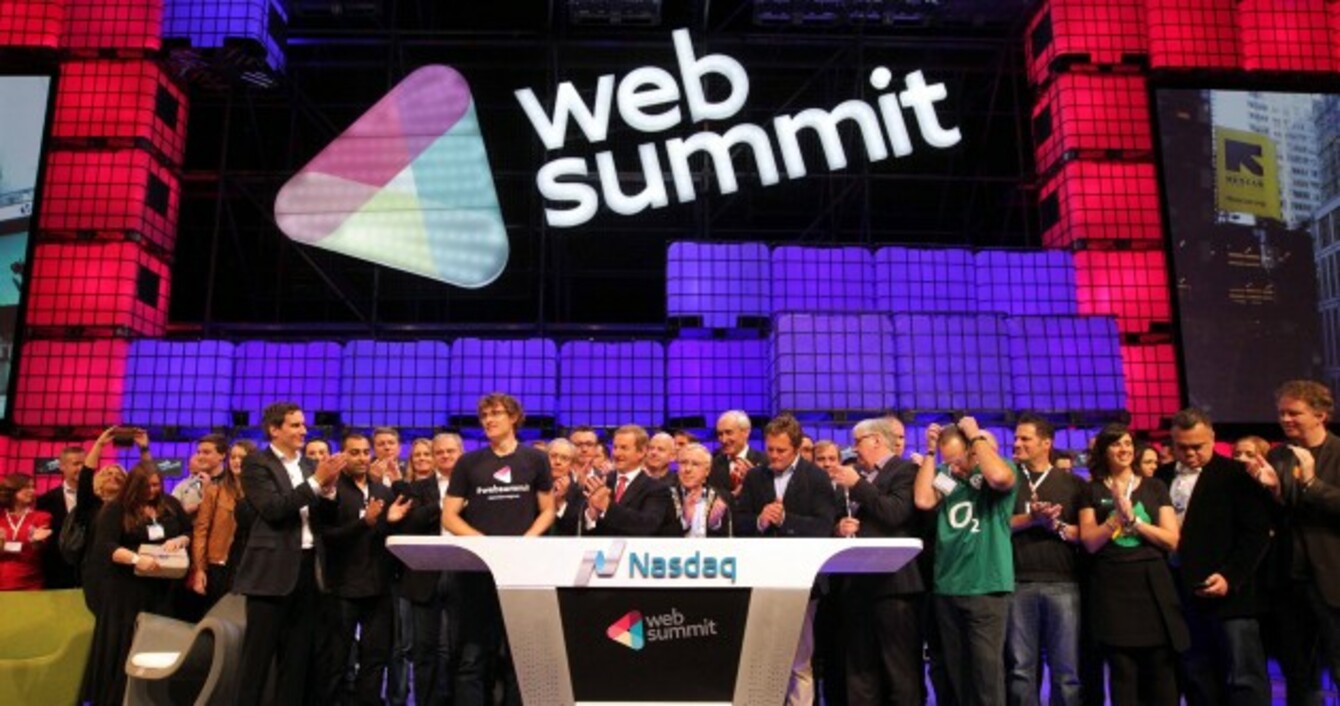 THE NEWS THAT Dublin's Web Summit has chosen to relocate to Lisbon for 2016 should come as little surprise.
At previous summits, visitors listened to Enda Kenny declare Ireland's ambition to become 'capital of the digital world' while being unable to get online.
One year Dublin even had its water cut off and attendees soon found themselves in crowded bars where glasses could not be washed and toilets could not be flushed.
The irony was almost too perfect. The poor basic infrastructure that has led to the loss of the Dublin Web Summit is an inevitable consequence of precisely the kind of post-industrial, low tax, free market, 'new economy' thinking glamourised by the summit itself.
Portugal's corporation tax is almost twice as high as Ireland's
Founder Paddy Cosgrave explained that Lisbon was more attractive because of the strong infrastructure in the city, the world-class venue and the low rents and lower wages for IT workers. Although Portugal's corporation tax is almost twice as high as Ireland's which may explain their decision to keep their HQ here.
Bord Failte estimates the summit generated around €100 million in the local economy last year and this will be a significant loss. But let's get things in perspective in economic terms.
The company employs around 130 people in Ireland, about the same as many dreary hotels or small manufacturers in mid sized towns around Ireland, the managers of which would never be regarded as major public figures, the employees of which would never identify as creatives and the closure of which would scarcely generate news outside of a few inches in the local papers.
It's clear that to some this represents something more symbolic than numbers can account for. Not least the Irish state.
'European Silicon Valley' 
Before the bailout the government was rolling out plans for Ireland to become a 'world class knowledge economy'. In 2009, as the economy was sinking into a recession, Brian Cowen expressed his vision for Ireland to become the 'European Silicon Valley' and then there was Richard Bruton's vision of a 'global technology hub'.
When the US Internet sector began to boom in the 1990s, Wired editor Kevin Kelly claimed that the net had created a new paradigm in production that had transcended the boom and bust cycle.
Wired magazine ran a cover, proclaiming: 'We're facing 25 years of prosperity, freedom and a better environment for the whole world. You got a problem with that?' It was around this time, when the ideas of the post-industrial 'new economy' were ascendant from the hacker underground to the Clinton administration that the Celtic Tiger emerged.
It is easy to see why, for a country that had historically failed to create its own indigenous productive economy, the low tax, post-material economy model was so appealing.
Cosgrave's events replicated precisely the corporate bohemian sensibility of Silicon Valley, where what would normally be considered the grubby business of profit and loss has been elevated to a Woodstock for the information society in which the entrepreneurial "ecosystem" can flourish.
#Open journalism No news is bad news Support The Journal

Your contributions will help us continue to deliver the stories that are important to you

Support us now
Skipping the basic building blocks 
The summit, like the presence of Facebook and Google HQs, has been a potent ideological vehicle for those who had to manage an economy that had skipped many of the basic building blocks of a modern industrial nation, instead using the lure of low corporation tax to generate economic activity.
During the boom, Ireland squandered perhaps its greatest opportunity for a major leap forward in industrial and infrastructural development, as the current disaster of water privatisation reminds us, and the glamour of finance, information technology multinationals and hip young start-ups have been fundamental to presenting this failure as a virtue.
International speakers at previous Web Summits argued the case for the 'double Irish' and Ireland's low tax model but in 2016 they'll have to make the case to someone else from somewhere else because of the shortcomings in Irish infrastructure resulting from precisely that model.
It turns out, despite what the summit's attendees may have been told, that an economy can't be built on information and there are some problems that information technology entrepreneurs can't solve. tjb
Angela Nagle is the co-author of Ireland Under Austerity, which is available on Amazon.