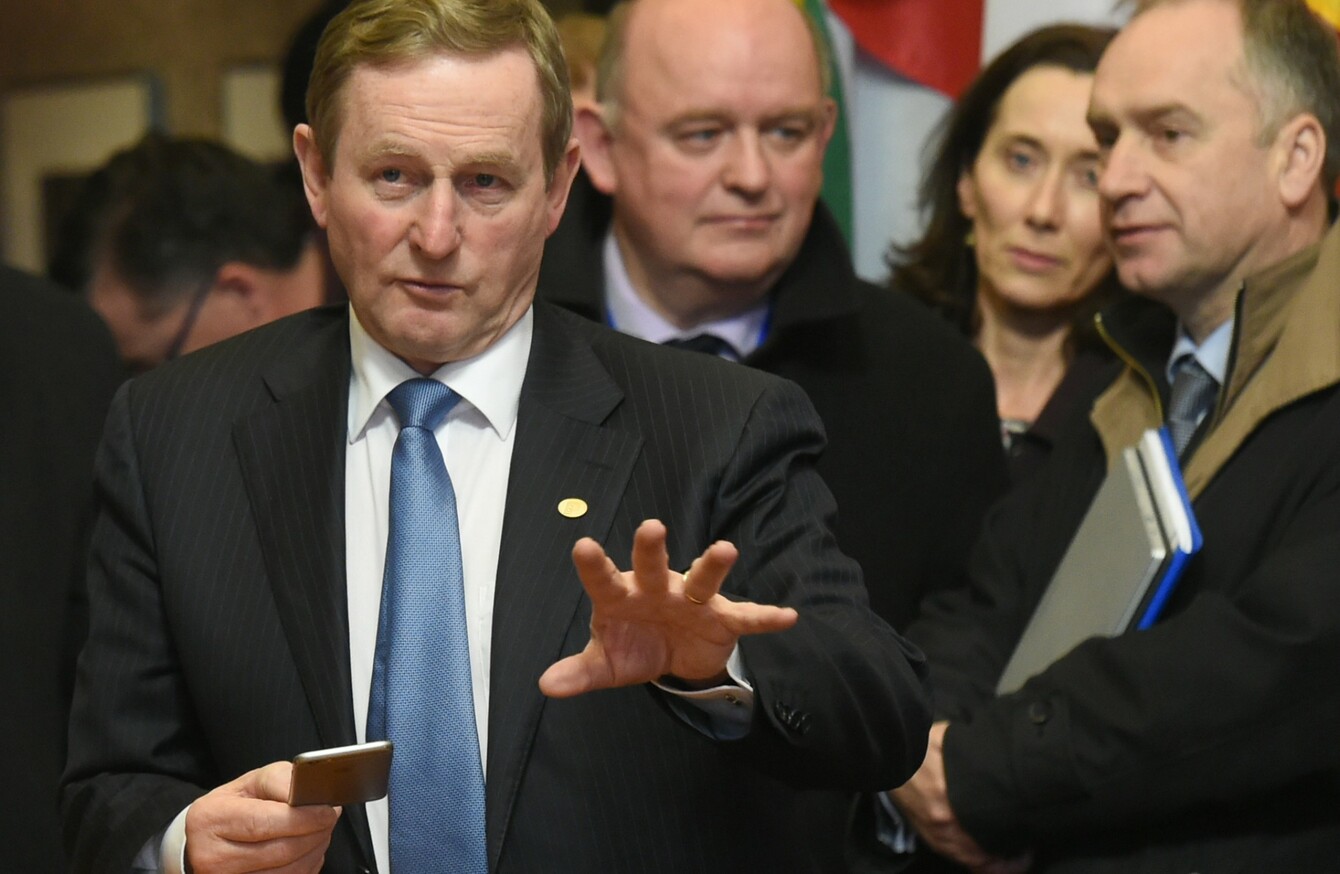 Image: Geert Vanden Wijngaert
Image: Geert Vanden Wijngaert
THE BOSS OF Red C has been defending his company today, after a caller took to Liveline to say she had received a call from the polling firm referring to the Taoiseach as 'Edna Kenny'.
The caller, the programme heard, had also used the pronoun "she" to refer to the Fine Gael leader.
Red C CEO Richard Colwell told Joe Duffy the polling company's services were in such demand since the start of the election that they had had to outsource some of their work to a firm based in the UK.
Red C had carried out some 8,000 interviews in recent weeks, he said – adding that the demand on their services meant too much "stress" was being placed on their call centre in Dundalk.
They always used the UK-based Populus Data Solutions whenever they were outsourcing work, Colwell said – as they couldn't give the work to their Irish competitors.
Staff at the UK centre were always briefed by Red C ahead of carrying out the polling, he said.
Regarding the 'Edna Kenny' incident, he said it was "unfortunate" adding "obviously we don't want that kind of thing to happen". 
Populus Data Solutions were a "very professional company" he said.
Unfortunately when you're doing that many interviews there are some where the person just gets something wrong.
As you might imagine, it's not the first time the Taoiseach has been misidentified as a woman. The New York Times called him 'Ms Kenny' back in 2011, and there have been a litany of similar mistakes in the UK and US media.