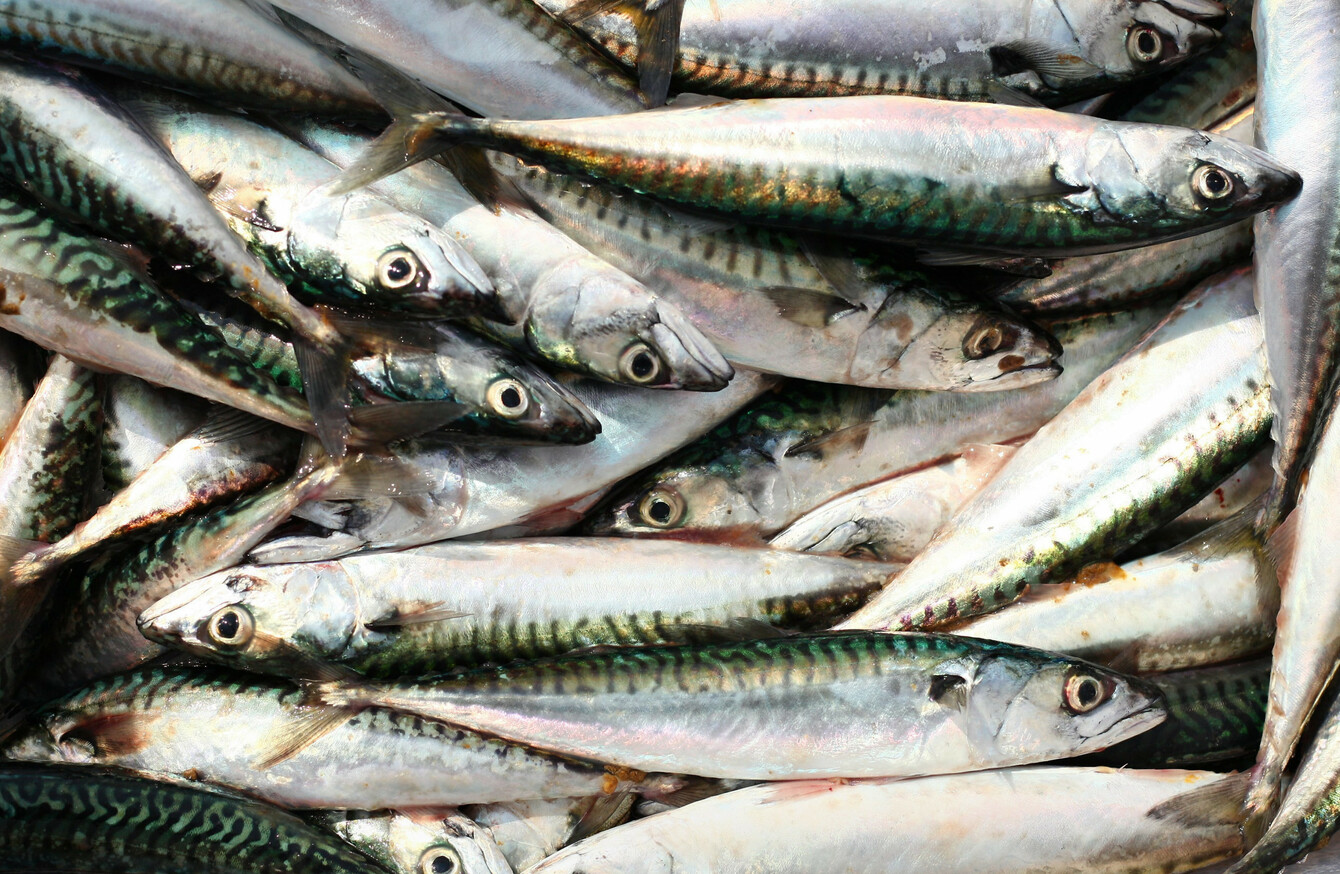 Image: DPA/PA Images
Image: DPA/PA Images
IRISH FISHERMEN WILL see a 20% reduction in their mackerel quotas for 2019 following negotiations between the European Union, Norway and the Faro Islands.
The International Mackerel Agreement, which was finalised earlier today in Bergen Norway, will mean that mackerel quotas for Irish fishermen next year will be just over 55,000 tonnes.
Following the outcome of today's negotiations, Minister for Agriculture Michael Creed said the quota reductions reflect current scientific advice that the abundance of mackerel stocks has declined in recent years. 
According to the Minister Creed, previous quotas for Irish fishermen had been unusually high by historical standards so this reduction "is in line with our historical average quota".
"The countries involved in the negotiations have agreed to a 20% reduction in their mackerel quotas for 2019. This level of reduction is seen by all parties as essential to ensure that the stock is fished sustainably," Creed said in a statement. 
The scientific advice to reduce quotas is currently being reviewed and assessed by the International Council for the Exploration of the Seas and the coastal states are expected to meet again to consider the outcome of that review early next year.
Minister Creed concluded that today's agreement provides a "welcome degree of stability for this hugely important fishery". 
"Irish fishermen will now have a quota worth over €55m directly to our catching sector for 2019."