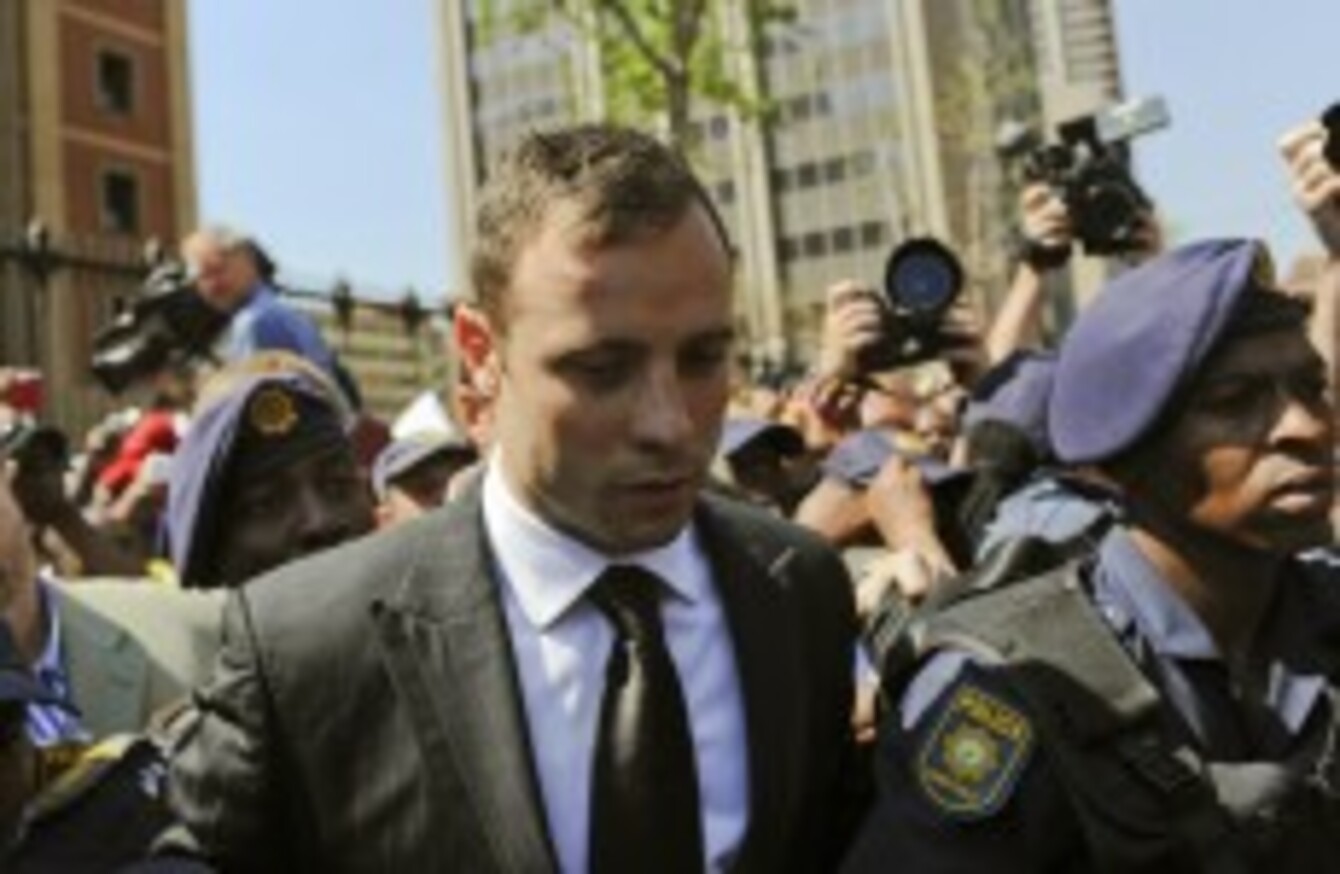 Image: AP/Press Association Images
Image: AP/Press Association Images
THE FAMILY OF Reeva Steenkamp has strongly criticised the verdict in the Oscar Pistorius trial, saying that "justice was not served".
Steenkamp's parents, June and Barry, expressed 'disbelief' that the court believed Pistorius's version of events.
"This verdict is not justice for Reeva," June Steenkamp told NBC News.  "I just want the truth".
Pistorius was yesterday found guilty of the culpable homicide – a sentence comparable to manslaughter – of Reeva Steenkamp after shooting her on Valentine's Day last year.
June Steenkamp said her daughter had died a "horrible, painful, terrible" death.
"I don't really care what happens to Oscar," she said.
It's not going to change anything because my daughter is never coming back. He's still living and breathing and she's gone, you know, forever.
Pistorius has been released on bail and will be sentenced on 13 October.
He faces anything from a suspended sentence and a fine up to a maximum of 15 years in prison.