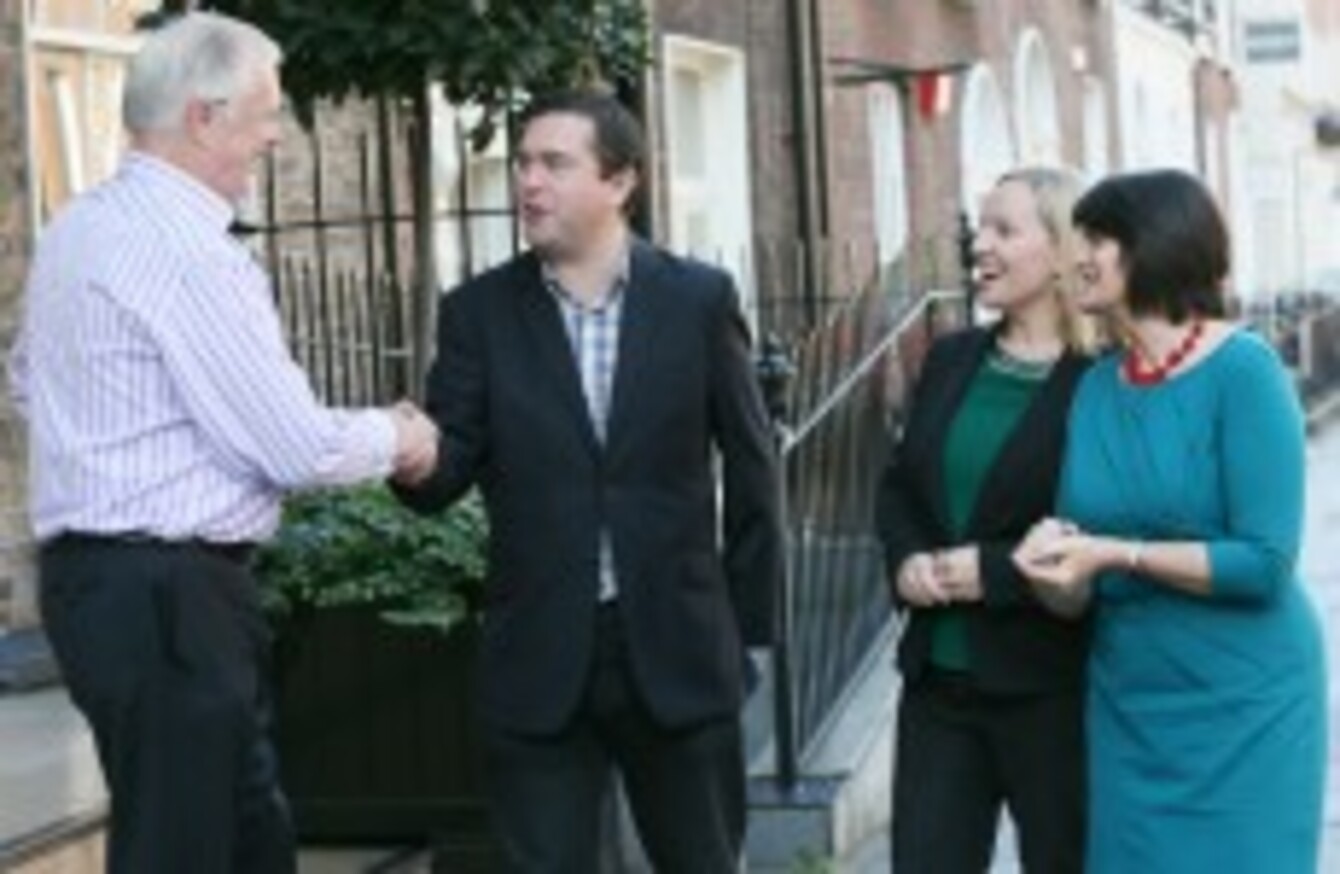 Members of 'The RA' at their September summit in Dublin last year.
Image: Laura Hutton/Photocall Ireland
Members of 'The RA' at their September summit in Dublin last year.
Image: Laura Hutton/Photocall Ireland
ON A SUNNY Saturday morning last September expelled Fine Gael TDs and Senators, calling themselves the Reform Alliance, came together at a Dublin city hotel to discuss how they could work "in the national interest".
But journalists outside that hotel had only one interest: whether they were on the brink of forming a political party.
Five months on, and not for the lack of trying, that question remains unanswered.
Today's Reform Conference at the RDS, dubbed a 'Monster Meeting' (a title the RA rejects), may well go some way towards providing an answer. But perhaps more importantly it may also give an insight into another key issue that lingers: Just what does the Reform Alliance stand for?
It it change? New politics? Reform? Or maybe a bit of fresh thinking?
Those are all words we've heard out of the mouths of RA members Lucinda Creighton, Billy Timmins, Terence Flanagan, Dennis Naughten, Peter Mathews, Paul Bradford and Fidelma Healy-Eames in recent months and we'll doubtless hear the same again today.
But they're not policies or ideas and it's those that ultimately get you elected.
In a statement previewing the conference this week, the Alliance said that 400 members of the public have submitted ideas "for growing the economy and creating jobs" and RA members will hope to come away from today with the elements of some substantial policy proposals.
"The entire purpose of this conference is to generate ideas that will enhance Irish society and economic recovery," the joint-statement continued. "As members of the Oireachtas we will take back to the Dáil and Seanad and commence a programme of promoting the Reform proposals through parliamentary questions, private members bills and future policy papers."
The Pro-Life Party?
What the RA must do this weekend is come away with policies and ideas that will move it away from the justified belief of some that its raison d'être is to oppose abortion.
Timmins got bogged down in discussing the issue in a recent RTÉ interview and while the media may no longer ask about it – after all, we all know where each RA member stands – the conference and alliance may become a hive for pro-life activists, to the detriment of its potential wider appeal.
The fact that two Oireachtas members who have strong pro-life views, TD Mattie McGrath and Senator Ronan Mullen, are attending while many others in the Dáil and Seanad, particularly those who identify themselves as independent, appear to be shunning the event would bolster that view.
But the RA will argue that a wide range of public figures, including many who are on the opposite side of the contentious abortion debate, will be present today.
Among them is journalist Olivia O'Leary whom Creighton told to "get a grip" after a radio column on the abortion issue in which O'Leary called for Irish people to "kick the Taliban out of our constitution".
One other notable attendee is the political philosopher, author and one-time advisor to British Prime Minister David Cameron, Phillip Blond, who is a proponent of the idea of Red Toryism which combines, in his own words, economic egalitarianism with social conservatism.
Might this be an indicator of the kind of political ideology the RA will pursue? One line in their statement this week was telling:  "What we in the Reform Alliance are focussed on is making Ireland the best country in the world in which to create and grow a small business."
On Today FM last night, Lucinda Creighton criticised the lack of public sector reform. All of which would indicate, unsurprisingly given their Fine Gael links, a right-thinking mindset in the RA that again would damage its potential to appeal to many unaligned TDs who are left-leaning.
#Open journalism No news is bad news Support The Journal

Your contributions will help us continue to deliver the stories that are important to you

Support us now
New party?
All that said, you need some sort of ideology to form a party, which brings us neatly back to the question we were asking last September: Will the RA become a political party?
Some members are more disposed to the idea than others.
While Creighton, its most prominent member, believes there is a space for such an entity, others such as Naughten are adamant about running as independents at the next general election.
There are also indications that Flanagan may yet return to Fine Gael as seems likely with fellow abortion rebel, but non-RA member, Brian Walsh.
One thing that must be stressed is that the high-level of undecided voters is not unusual at this point in the election cycle and in fact the number of undecideds fell in one recent poll.
In addition, the appetite for a new political party – over half of voters favour one according to one poll – does not necessarily mean people will vote for it when they enter the ballot box.
Today the RA will try to make the conference about those voters, adding in the statement this week: "It is the audience and the panel participants who will be playing the starring roles."
But all eyes will be on Creighton and co to see what their next move will be.