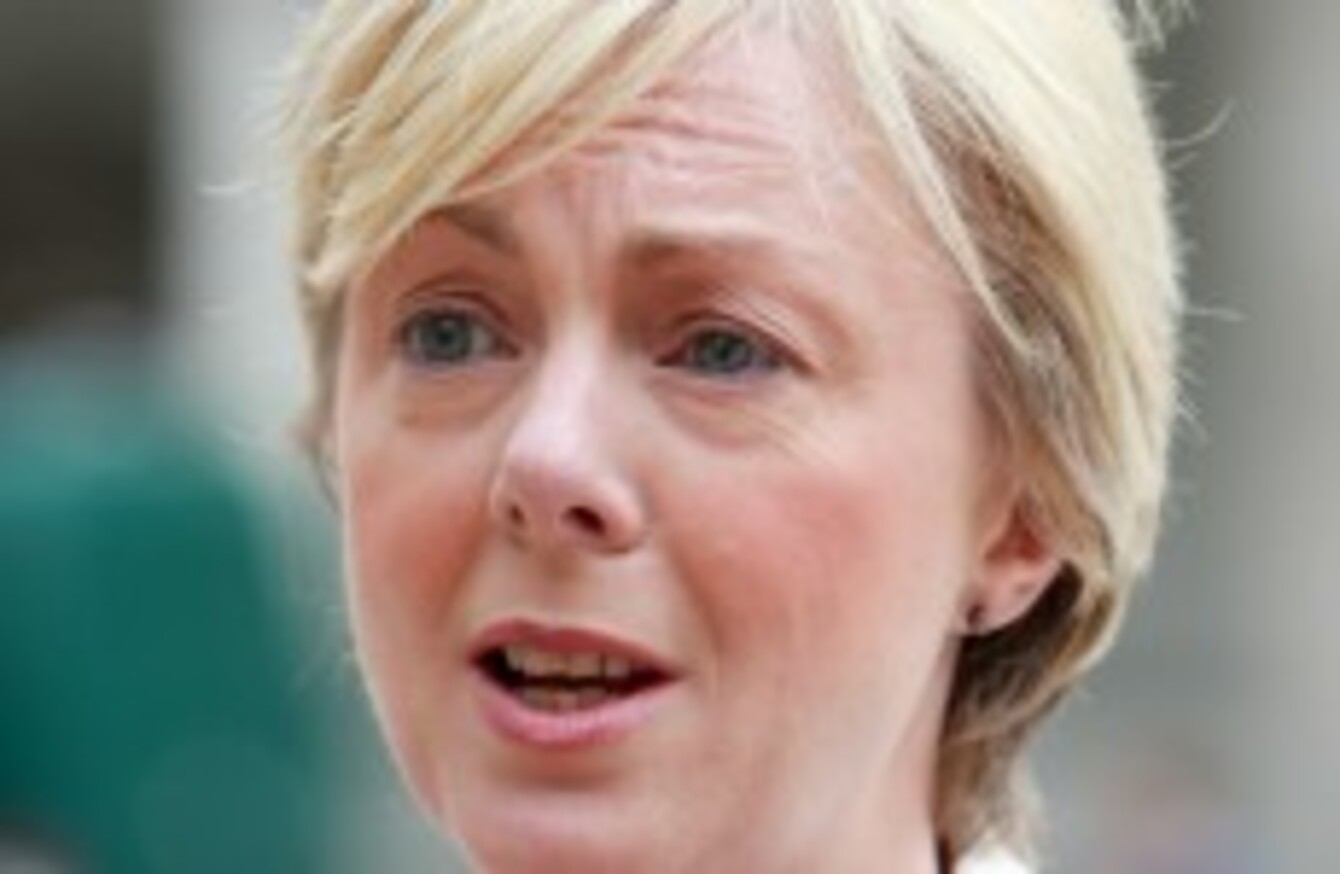 Regina Doherty
Image: Sam Boal/Photocall Ireland
Regina Doherty
Image: Sam Boal/Photocall Ireland
THE DEPUTY Director of Fine Gael's Seanad abolition campaign used parliamentary questions to gather information about the effectiveness of the upper house ahead of the October referendum, but was told by ministers in her own party to use the Oireachtas website to find out herself.
Regina Doherty tabled over a dozen parliamentary questions before the Dáil recess asking ministers for details of amendments proposed by senators to government bills at committee and report stages in the Seanad in 2012 and how many of these were accepted.
She wanted the details in order to collate data on how effective the Seanad has been at amending government legislation.
When contacted yesterday Doherty accepted that her questions were with the abolition referendum in mind but insisted this wasn't the only reason for seeking the data.
"That information is relevant regardless of the Seanad abolition campaign," she told TheJournal.ie yesterday, denying that her questions were for political purposes.
Five ministers, including the director of Fine Gael's abolition campaign, Richard Bruton, pointed Doherty to the Oireachtas website for the information.
The other ministers who told her similar included Justice Minister Alan Shatter, Transport Minister Leo Varadkar, and Environment Minister Phil Hogan.
Agriculture Minister Simon Coveney gave Doherty a terse response: "The information sought by the Deputy is available on the Oireachtas website, under the Seanad portal."
"I think the task that I gave them was probably very, very difficult," Doherty told this website, adding: "The difficulty was collating it all with the limited time scale."
Amendments accepted
However the majority of ministers whose departments were dealing with the Meath East TD's query were able to provide data.
Two other Fine Gael ministers, Michael Noonan and James Reilly, told Doherty that they had accepted the principle of some senators' amendments to their proposed legislation and introduced government amendments off the back of Seanad debates.
Noonan said in relation to the Credit Union and Cooperation with Overseas Regulators Act "many non-Government suggestions were taken on board which were ultimately made by way of Government amendments".
This was also the case for the property tax legislation where "the spirit" of a proposal by senator Jillian van Turnhout was accepted. He said another provision – similar to one originally proposed by Sinn Féin senators – was also included in the final legislation.
Reilly said with the HSE Governance Act he moved an amendment in the Dáil as a result of the Seanad debate.
However other ministers including Brendan Howlin, Jimmy Deenihan, Eamon Gilmore, Joan Burton, Pat Rabbitte and Frances Fitzgerald said that they did not accept any Seanad amendments proposed to legislation last year.
In a statement through the Fine Gael press office, Doherty added: "Given that the Seanad costs the taxpayer €20 million a year, we should all be concerned about its performance.
"As a TD I have been elected to represent my constituents and to hold institutions such as the Seanad to account. I plan to continue doing that."