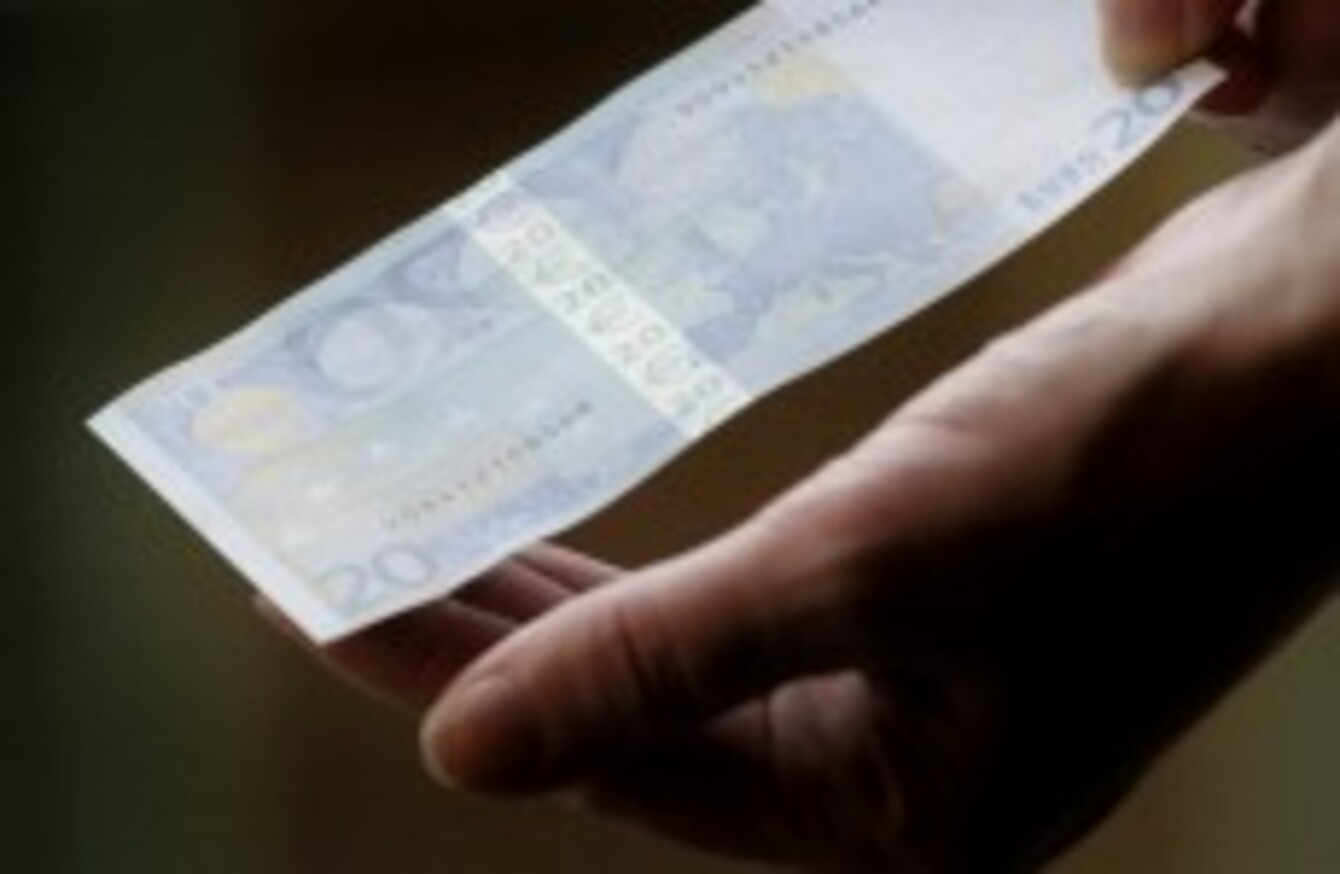 Image: Graham Hughes/Photocall Ireland
Image: Graham Hughes/Photocall Ireland
SELF-EMPLOYED PEOPLE are having growing problems with debt, accessing credit and paying off loans and mortgages, a new report shows.
Hard Times for the Self-Employed: The Citizens Information and MABS Experience was published by the Citizens Information Board today and launched by the Minister for Social Protection, Joan Burton TD.
It shows that Citizens Information Services are seeing more people using their services, while MABS is reporting growing problems of indebtedness among the self-employed.
Some of the key areas of concern include:
Absence of insurance cover for short-term unemployment and illness.
Changing scenario for employment and self-employment: The report points out that insurance cover may need to be extended to cover short-term contingencies like illness.
Difficulty of assessing means: Self-employed people are not entitled to Jobseeker's Benefit or redundancy payments. However, they can apply for a means-tested Jobseeker's Allowance (JA).
Assessing the means of self-employed people can be complex, so the report suggests that an additional mechanism for establishing means for JA is required.
Minister for Social Protection Joan Burton TD said she recognises "that self-employed people make a great contribution to the economy" and also recognises "that the current economic situation has been difficult for self-employed people".
However, any measure to provide short-term benefits to those who are self-employed would have significant financial implications and would have to be considered within a budgetary context. An actuarial review of the Social Insurance Fund is currently underway and is expected to be completed by July 2012.
#Open journalism No news is bad news Support The Journal

Your contributions will help us continue to deliver the stories that are important to you

Support us now
Gerry Dowling, MABS Co-ordinator, Dundrum/Rathfarnham noted that 16 per cent of new clients to his service in 2011 were self-employed, compared to 10 per cent in 2010 and 4 per cent in previous years. He said a significant debt issue is inability to keep up mortgage payments.
Not all self-employed people are captains of industry. Many are cleaners, gardeners, taxi drivers and tradespeople who are applying skill and abilities to earn a living. In the current climate they now find their income potential eroded. However, they are in a  'Catch 22′ situation where they need to continue to trade to provide cash for basic personal and family needs but in reality are trading more deeply into debt.
Dowling acknowledged the contribution of the newly formed CAVA (Chartered Accountants Voluntary Assistance) scheme which provides advice in business-related cases and has proved to be an invaluable referral service for both CISs and MABS.
Selfemployedsupports.ie is a microsite aimed at self-employed people who have seen a drop off in business and income during the downturn. Copies of the report Hard Times for the Self-employed: Citizens Information and MABS Experience are available online or by calling the Citizens Information Board on 01 605 9000 or emailing info@ciboard.ie.