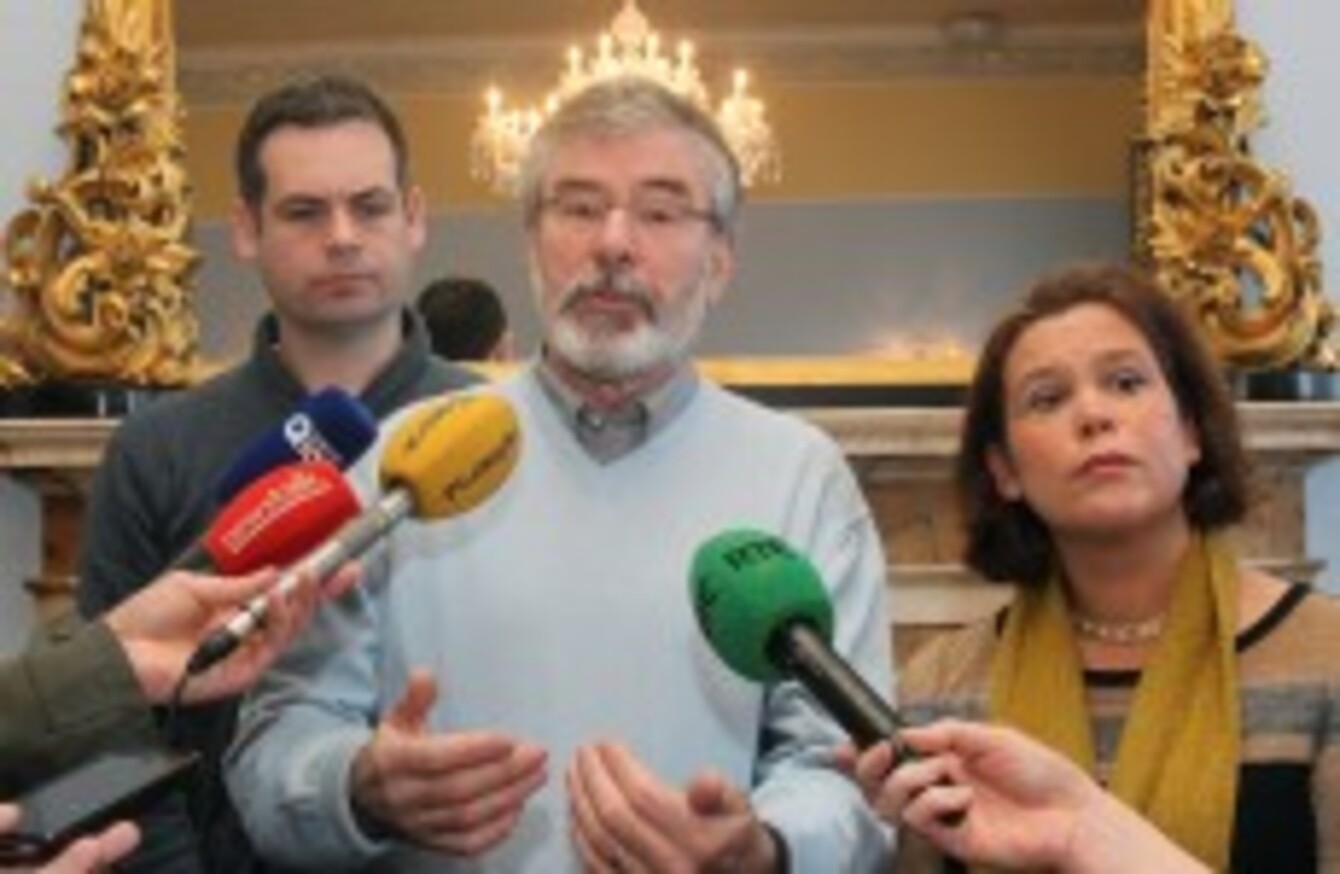 Ring of fire: Even the opposition were burning up at the return of the Dáil this week.
Image: Niall Carson/PA Wire
Ring of fire: Even the opposition were burning up at the return of the Dáil this week.
Image: Niall Carson/PA Wire
IS THE NEWS getting you down? Current affairs causing a frown? Satirical site The Mire has an alternative angle on the week's hot topics.
Gilmore avoids arrest for impersonating Labour leader
Monday, 16 September
Tánaiste Eamon Gilmore has narrowly avoided arrest for impersonating the leader of the Labour Party.
Acting on a tip off, gardaí raided the Labour think-in in Enfield today but admitted afterwards that it was a false alarm.
"He was acting the Labour leader alright," a garda explained, "but it was more farce than fraud. No one was taking him seriously."
"His performance lacked conviction and we would never have got one."
Doctors fighting to save Ireland confirm the Dáil has returned
Tuesday, 17 September
Medical experts monitoring Ireland's critical condition have confirmed that the Dáil has returned.
Doctors trying to save the ailing country had hoped it would continue the slow, painful,  recovery that began when the Dáil adjourned.
However, this morning came the news that no one wanted to hear. "The politicians have returned," a surgeon said. "The country's vital signs have already weakened."
"We've done all we can," he added. "But there is no known cure."
"I'm afraid it's only a matter of time."

Banking inquiry 'suitable for children of all ages'
Wednesday, 18 September
The forthcoming banking inquiry will be suitable for children of all ages, according to the Censor's Office.
Some parents had expressed the concern that the inquiry could be upsetting for children who want to grow up to be bankers.
"Nothing could be further than the truth," a Censor's Office spokesman said.
"No bankers will be hurt or even offended during the production."
"We've approved it for general release. It's basically a more juvenile version of Dumb & Dumber… but dumber."
GAA may introduce outright ban on 'Muslim headgear'

Thursday, 19 September
The GAA is considering an outright ban on Muslim headgear next year.
The National League formats in football, hurling and camogie will be used to trial the controversial measure.
The move follows an item on Today with Sean O'Rourke on RTÉ this morning which outlined the dangers associated with Muslim headgear.*
"It can be hard to know if you are marking a man or a woman," a hurler explained.
"That can get in on you. It can put you off your game."
* Muslim headgear is RTÉ for niqab
Is the Pope a Catholic?
Friday, 20 September
Amused citizens are monitoring Ireland's Catholic fundamentalists this morning as they come to terms with a terrible blow to their faith.
Fundamentalists were left reeling after Pope Francis said Catholics did not need to talk about abortion, gay marriage and contraception "all the time".
"What can he mean? What else is there?" a leading Irish Catholic media commentator said.
"I must look into my heart and ask myself – Is the Pope a Catholic?"
Ireland in the Bailout Years – a trot through 2009-present day through the satirical lens of The Mire's Donal Conaty – is on sale now here.